The Ultimate Guide to LEED v4 and v4.1 Construction
The most comprehensive educational resource for general contractors, filled with practical guidance on how to achieve LEED construction credits.
This guide addresses each of the LEED construction credits in order of how you'll typically handle them on your job site throughout construction including the requirements, strategies, best practices, and summaries for each credit.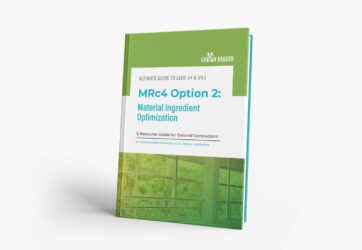 In this ebook, Green Badger gives you best practices and strategies to earn MRc4 Option 2: Material Ingredient Optimization in LEED v4 and v4.1.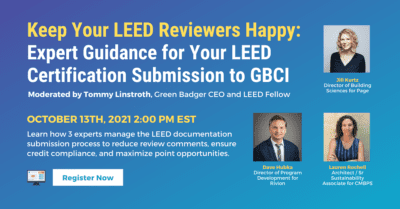 Nothing dampens the mood like 20 pages of comments on your LEED certification review. Making sure your LEED documentation for submission to the GBCI meets all the proper requirements will keep your reviewers happy and can increase credit achievement rates.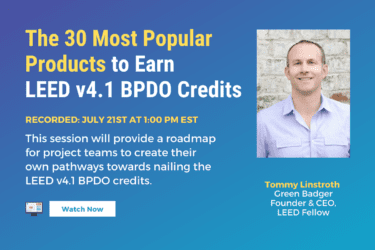 This session will provide a roadmap for project teams to create their own pathways towards nailing the BPDO credits. Project teams can be overwhelmed by choices, and spend hundreds of hours researching products and compliance opportunities. Attendees will come away with a proven package of products to jumpstart their path to earning these LEED credits.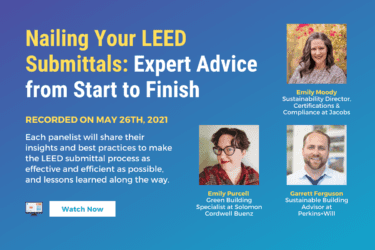 There are a number of pain-points in the LEED documentation process, but one of the most painful is often the LEED Submittal process. In this webinar, three expert sustainability panelists share their insights and best practices to make the LEED submittal process as effective and efficient as possible.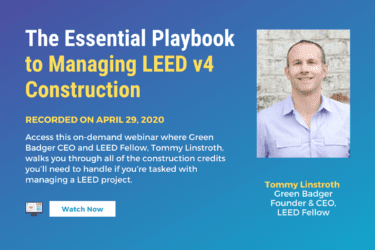 Access this on-demand webinar where Green Badger CEO and LEED Fellow, Tommy Linstroth, walks you through all of the construction credits you'll need to handle if you're tasked with managing a LEED project.
LEED documentation has never been this easy.
Learn more about how you can eliminate the headache of LEED paperwork. Schedule a personal demonstration with one of our LEED gurus to see the impact Green Badger can have on your green building certification.