Automate your LEED documentation process
Ditch the spreadsheets – Green Badger streamlines and automates LEED construction documentation, slashing the time required by project teams. Save 65% of time spent documenting your next project.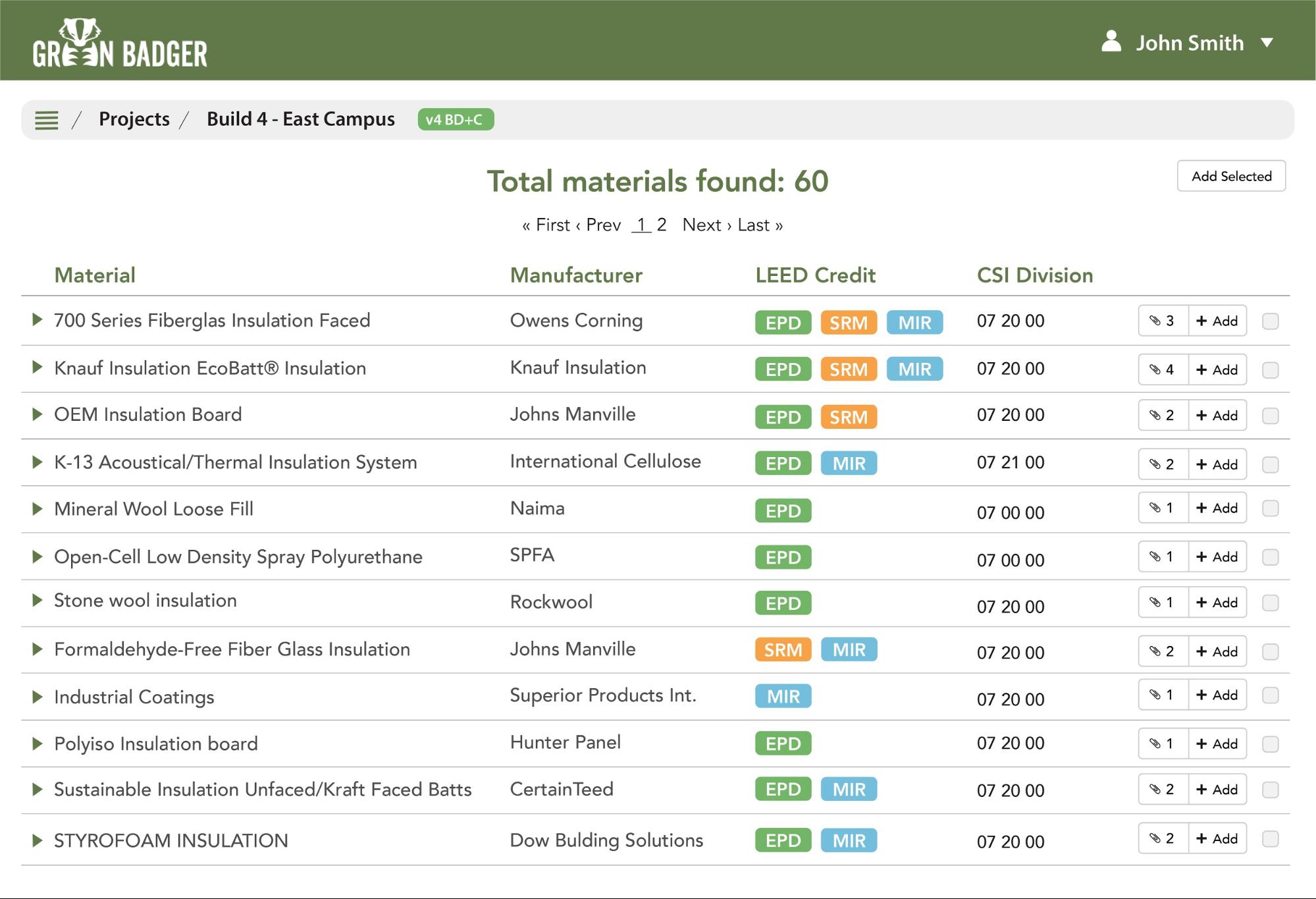 Extensive Product Database
Instantly verify and document thousands of construction products
Instant product verification
EPDs, HPDs, VOC, CDPH and more
Source LEED v4 products easily
Search by CSI division, manufacturer
Real-time project dashboards
All your LEED v4 and 2009 construction credits in one spot, updated in real-time
Color coding for easy reference
Credit thresholds and guidance
Tracked by construction duration
Teams stay connected and informed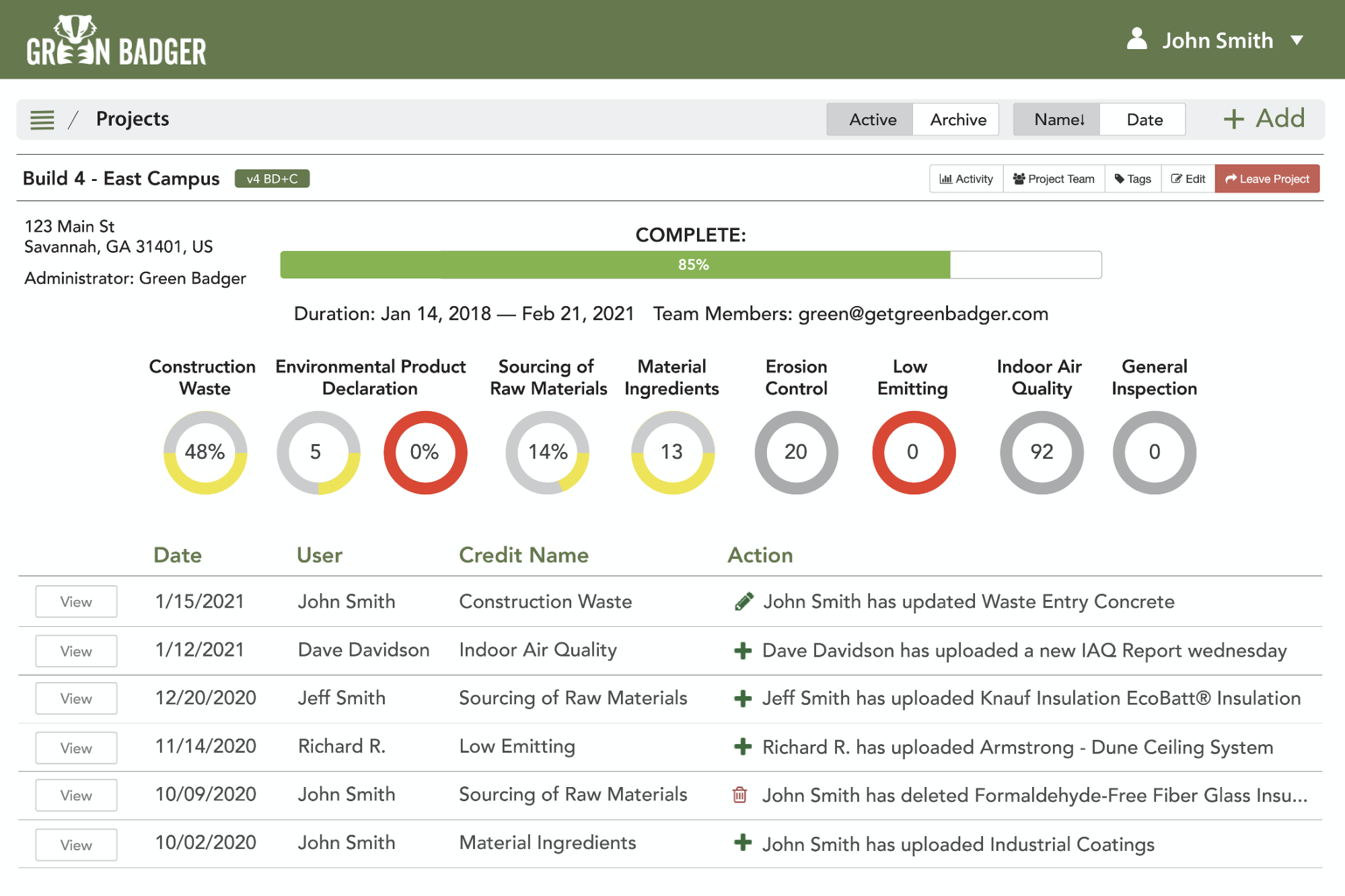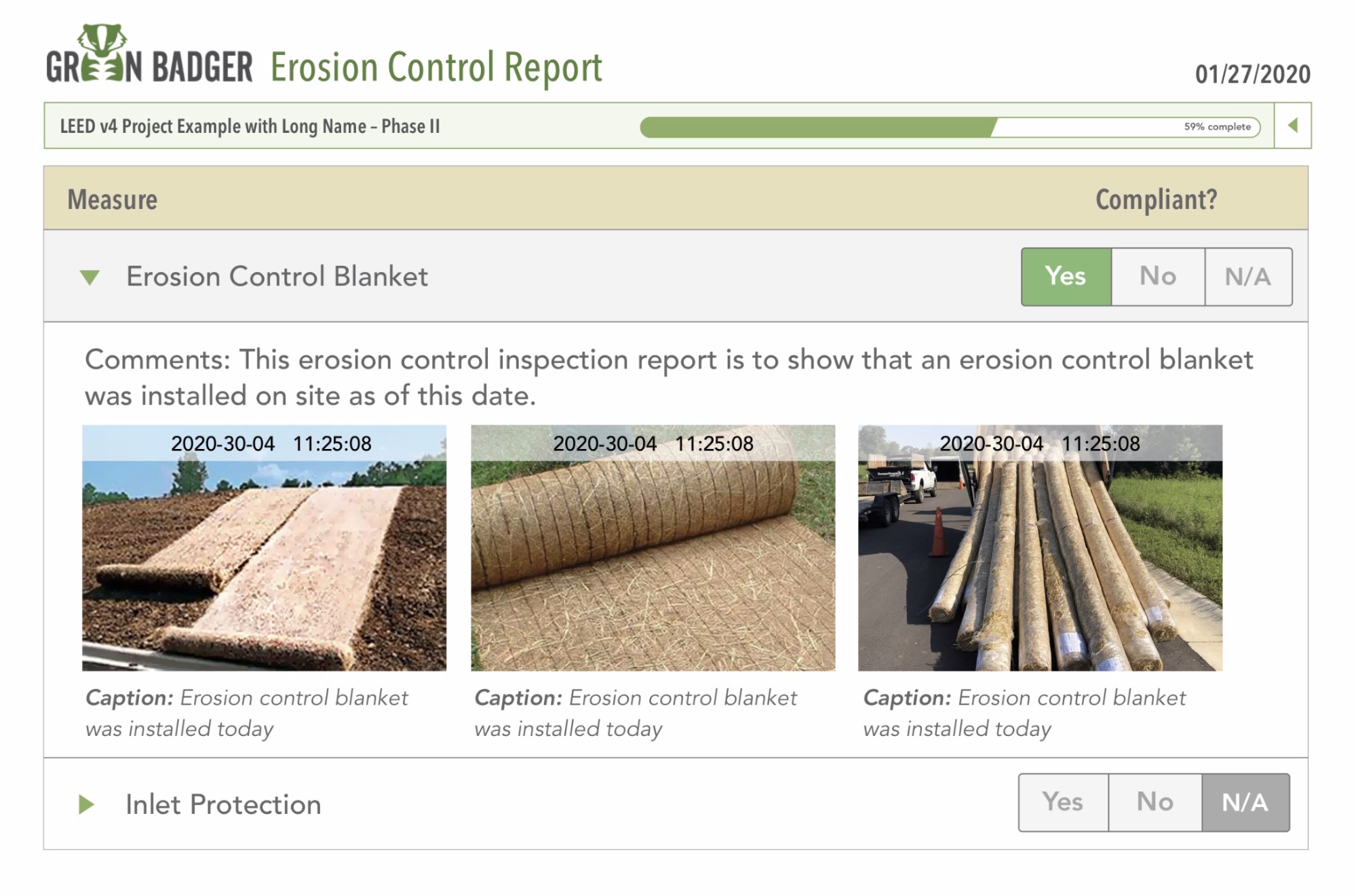 Knock out your LEED inspections while walking the jobsite
Create ESC and IAQ reports from your phone
Generate PDFs with date-stamped photos and comments
Instant syncing to your desktop
Android and iOS apps available
Green Badger is trusted by the Top Green Construction Companies
Sustainability compliance has never been this easy.
Learn more about how you can eliminate the headache of LEED paperwork and streamline construction ESG tracking. Schedule a personal demonstration with one of our LEED gurus to see the impact Green Badger can have on your green building compliance.