The Construction ESG platform built specifically for real estate construction and development activities.
Learn how Green Badger's construction ESG software can automate project and corporate reporting requirements.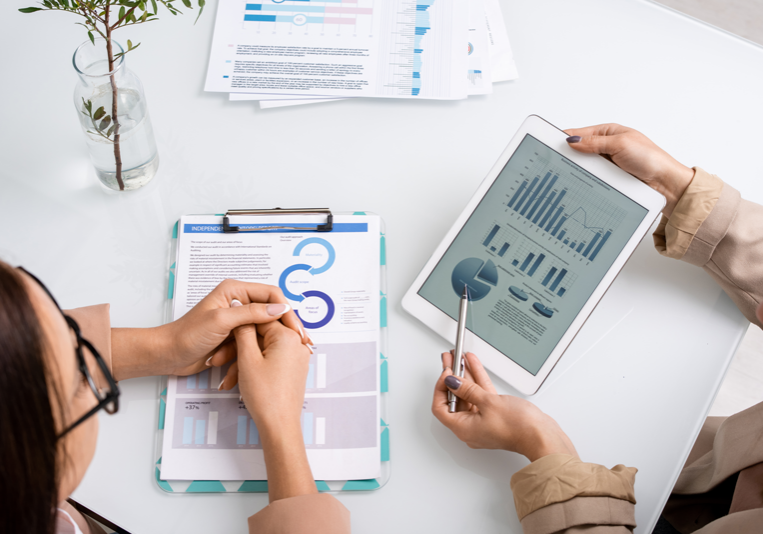 Integrate construction ESG data on a project or across an organization.
Capturing ESG data from construction and development activities is necessary in today's world. And if you haven't been asked for it yet, you will. From investor relations to client demands to corporate ethos and brand management, acting on ESG data drives value across your organization.
Tracking and reporting ESG metrics on spreadsheets is a non-starter.
ESG (environmental, social, governance) data has become a standard in commercial real estate, and is now being driven into construction and development related activities. As an owner, construction activities fall into your scope of reporting. As a general contractor, your organizational or project goals require accurate reporting and instant availability. Green Badger's construction ESG software provides a scalable, intuitive solution that isn't a time burden – whether tracking on an individual project or across an organization.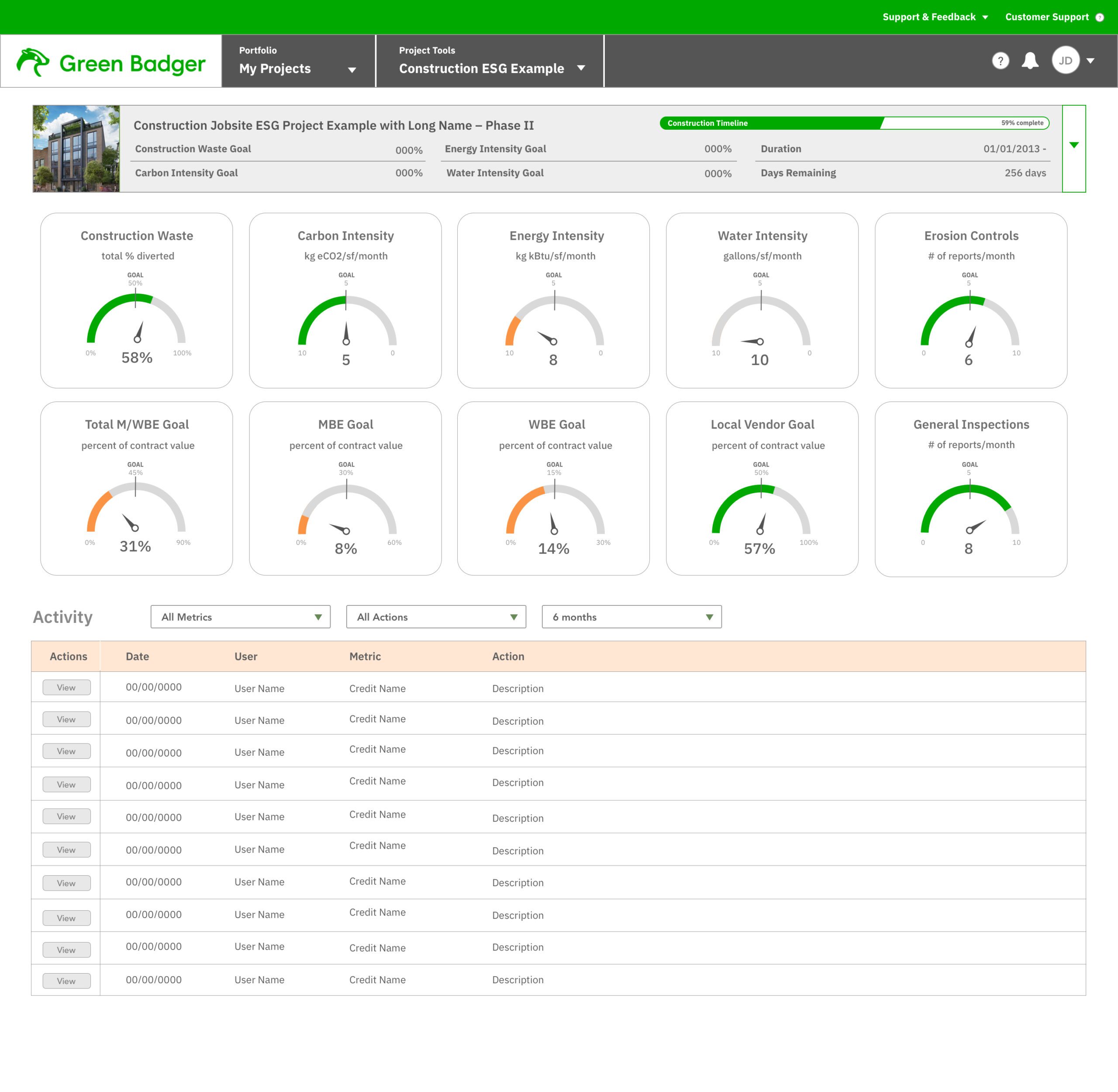 Measure construction ESG metrics
Track the metrics that matter to you including carbon, energy, water, waste, M/WBE, wellness and more in one intuitive, easy to use dashboard. You don't have to be a certified carbon accountant to provide accurate reporting for your projects.
Track carbon, waste, water, and energy data
Track M/WBE and local vendor data
Access all sustainability metrics on one project dashboard
"We feel our staff using Green Badger have been more proactive and engaged with the tracking process, ultimately improving our performance and reducing risk."
– Gregg B., LEED AP BD + C at GH Phipps
Benchmark against internal goals or industry standards
Track progress toward sustainability targets and compare your performance across your organization or through industry peer groups. Set reduction goals based on internal metrics or across industry standards.
Individual dashboards for carbon, waste, water, and energy
Project sustainability data rolls up to corporate reporting
Utilize corporate data to improve individual projects
"Green Badger was instrumental in keeping us on track by helping our team and easily explaining what, why and how data was needed. It makes a tedious job easier."
– Craig D., Sr. Project Manager at DPR Construction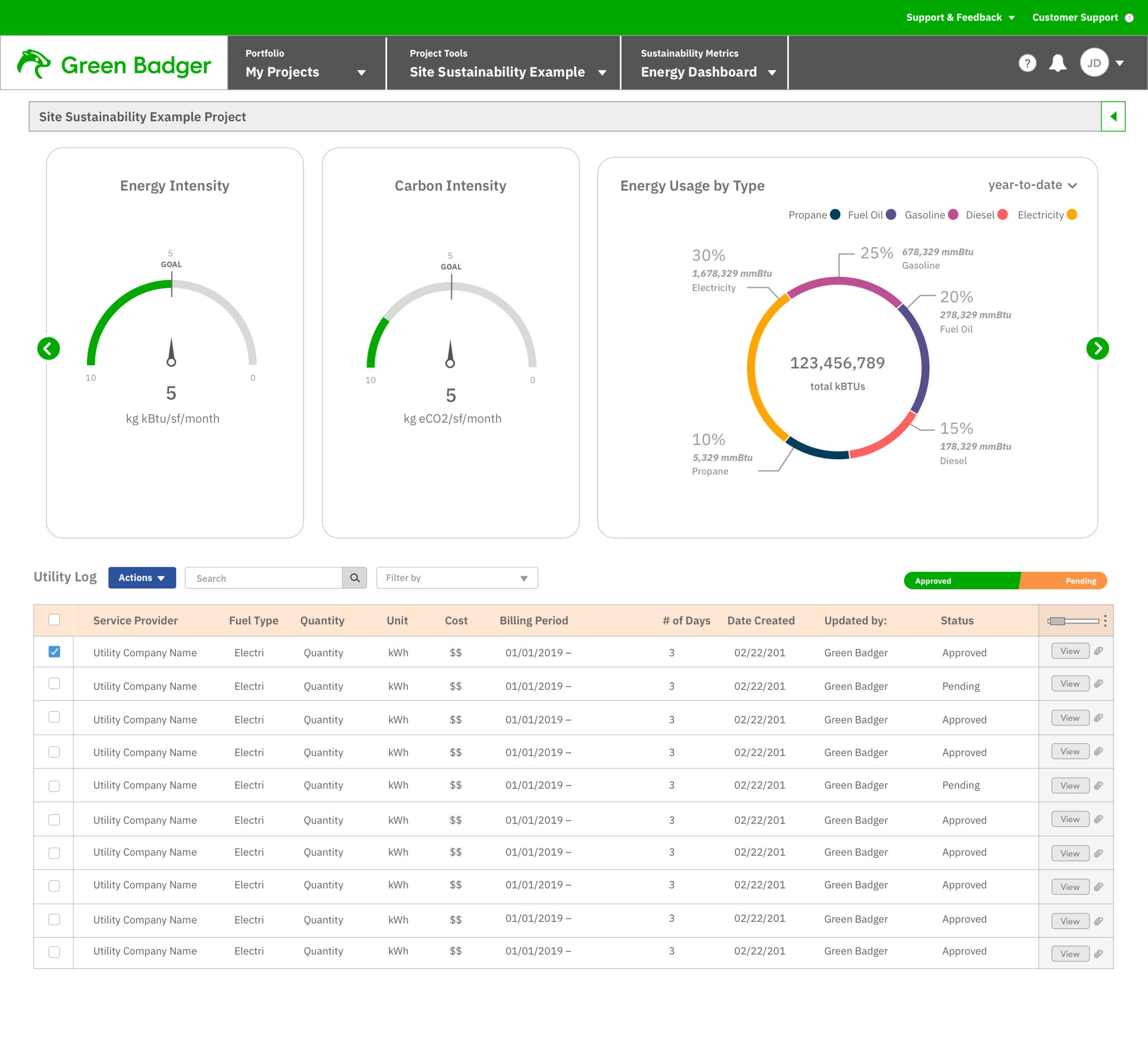 Report ESG metrics for annual CSR
Streamline your Corporate Social Responsibility (CSR) reporting process by easily incorporating construction and development activity impacts for a more comprehensive approach to sustainability. You can also customize your own ESG metrics and export reports on demand.
Export project sustainability metrics into Excel
Export customized corporate ESG PDF report
Invite unlimited members to access real-time data
"Green Badger helps us better meet the needs and expectations of our clients through making LEED documentation easier and allowing our teams to get back to work building!"
– Jennifer T., Director of Sustainability at STO Building Group
Improve your construction sustainability efforts
Leverage detailed analytics to strategically approach reductions in jobsite carbon, energy, water and waste by understanding root causality, and take actionable steps to reduce the impact of construction and development activities.
"Green Badger allows everyone on the team to have access to the materials that have been approved in real time rather than having to send out the tracking logs. This ensures that there is transparency among all team members."
– Rachel G., Sustainability Coordinator at STO Building Group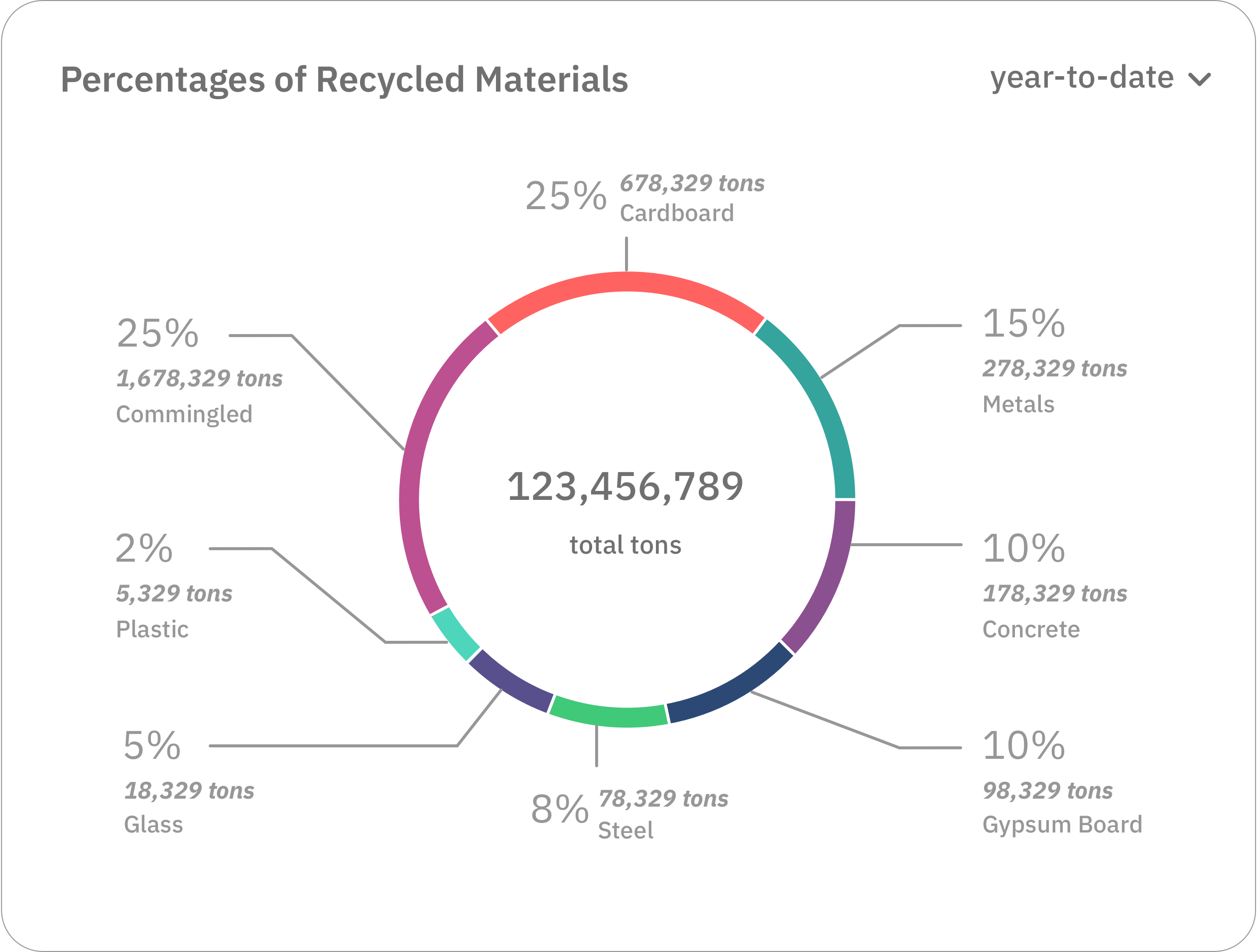 Explore our Construction ESG Tracking Features
Real-time project dashboard
Manage all your documentation in one place while eliminating piles of receipts, binders of product submittals, and outdated spreadsheets.
Corporate reporting dashboard
Leverage sustainability data from across your portfolio to optimize carbon, waste, and water reduction across projects.
Cloud-based collaboration
Our cloud collaboration lets construction project teams, architects, and owners access project data 24/7.
Set waste, water, energy, and carbon goals for your company and use them to benchmark across projects in your portfolio.
Export client specific reports from your corporate dashboard to keep customers happy and up to date.
Export corporate ESG summary
Export a personalized corporate ESG report for monthly or annual reporting as Excel files or a customized PDF.
LEED Resources for your Project Team
Sustainability compliance has never been this easy.
Learn more about how you can eliminate the headache of LEED paperwork and streamline construction ESG tracking. Schedule a personal demonstration with one of our LEED gurus to see the impact Green Badger can have on your green building compliance.