No upcoming webinars are available. Check back later!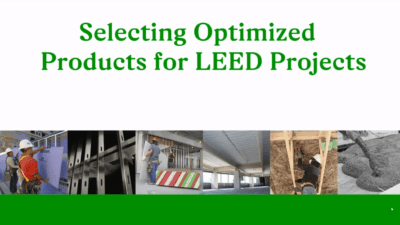 This video is designed to provide you with a roadmap on earning both Option 1 and Option 2 for materials and resources credit. We also discuss which products are currently being used by LEED project teams across the US.
Sustainability compliance has never been this easy.
Learn more about how you can eliminate the headache of LEED paperwork and streamline construction ESG tracking. Schedule a personal demonstration with one of our LEED gurus to see the impact Green Badger can have on your green building compliance.