Collaborate with your project team
At the office or in the field, Green Badger's cloud platform allows for unparalleled project collaboration.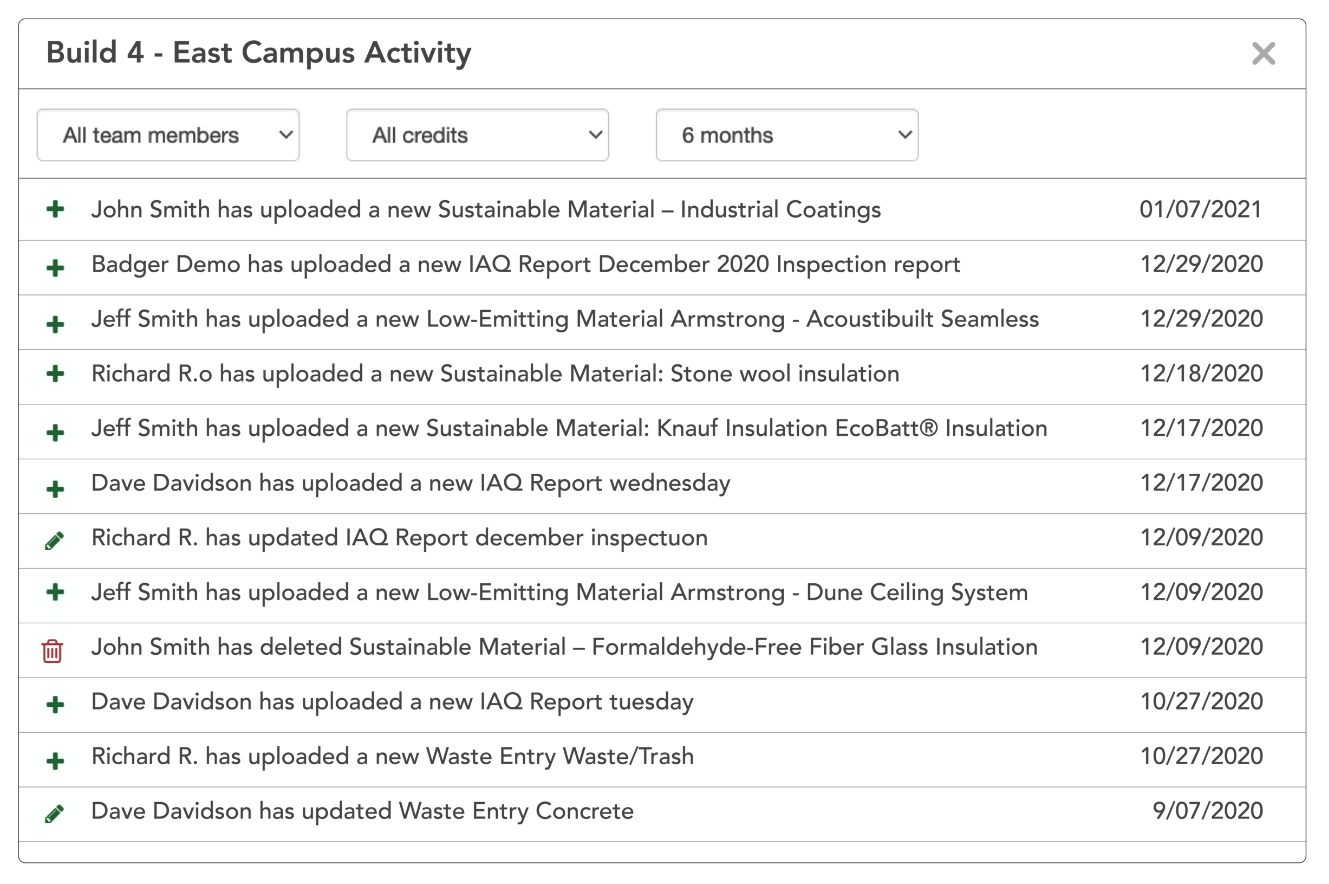 Track vital project activity
Stop wondering who updated the spreadsheet
Unlimited number of project team members
Activity tracked by person and date
Eases the burden of personnel changes
Real-time LEED credit progress
Make OAC meetings a breeze
All your LEED construction credits in one dashboard
Track credit compliance in real-time
Quickly identify credits at risk
Export monthly LEED summary reports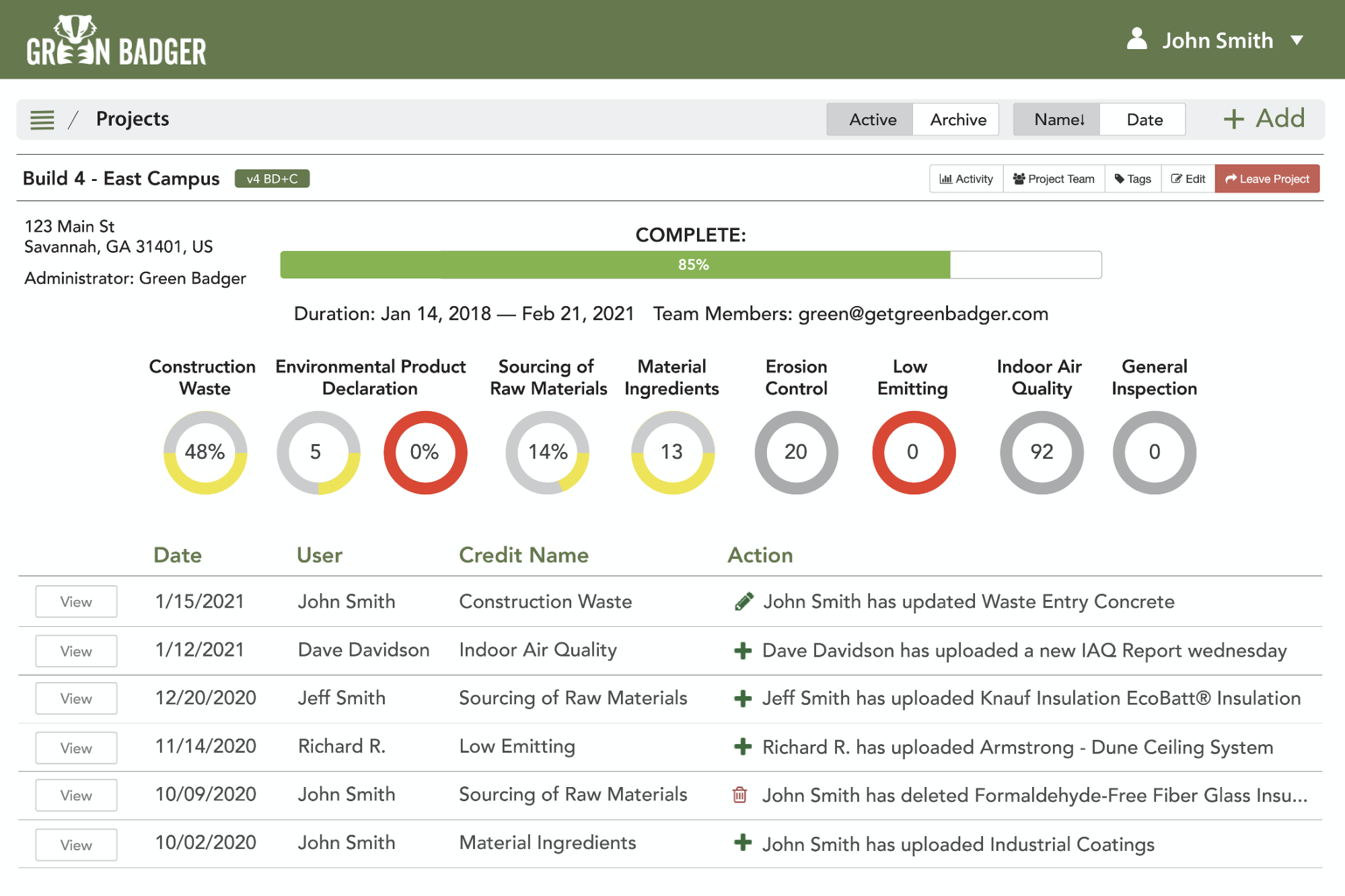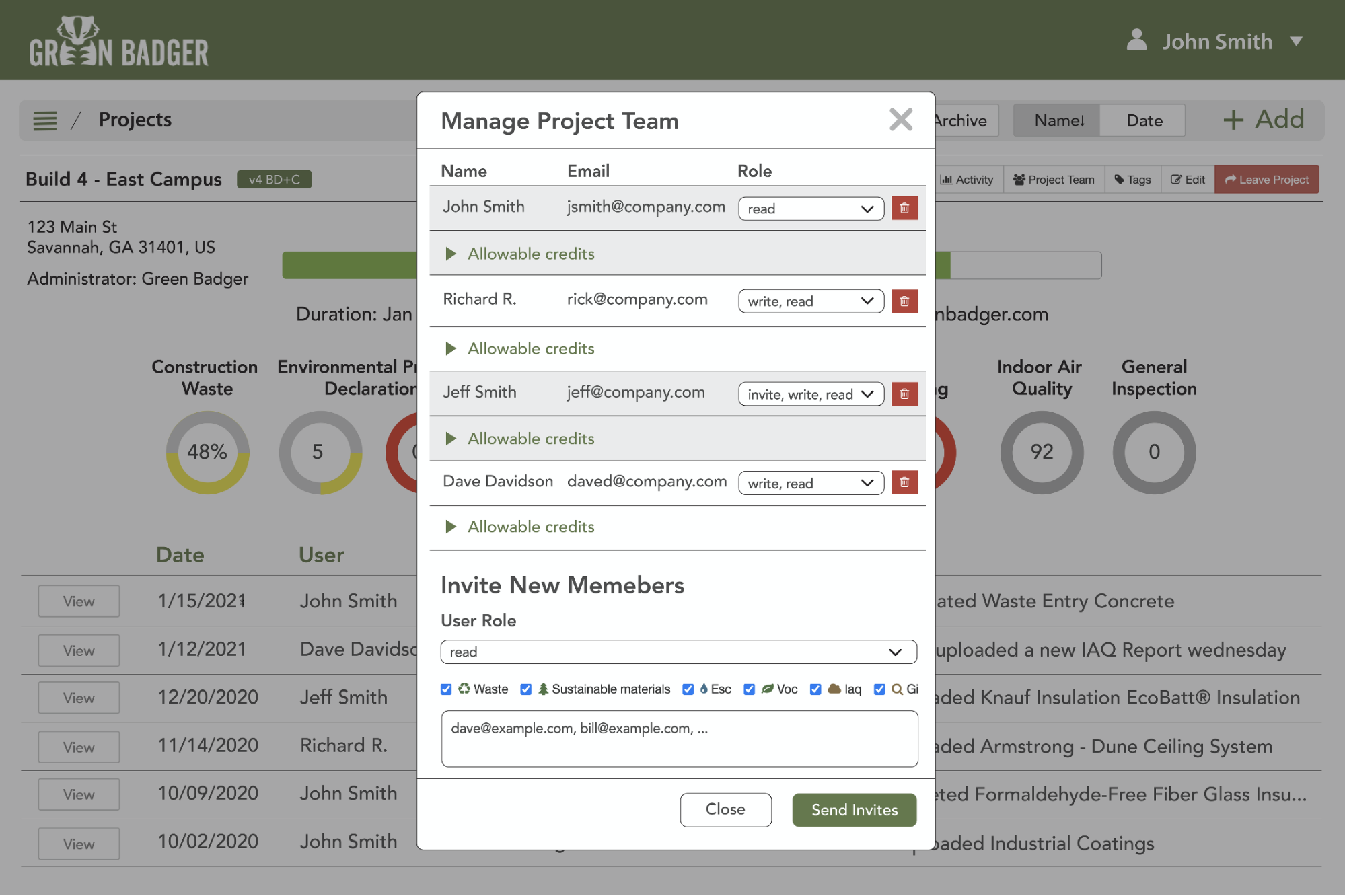 Collaboration at your fingertips
Control who has access through user roles
Credit-specific permissions
Transparency and accountability
Green Badger is trusted by the Top Green Construction Companies
Sustainability compliance has never been this easy.
Learn more about how you can eliminate the headache of LEED paperwork and streamline construction ESG tracking. Schedule a personal demonstration with one of our LEED gurus to see the impact Green Badger can have on your green building compliance.