The platform for general contractors to save 65% of the time spent on LEED.
LEED construction administration has never been this easy. Green Badger automates LEED compliance so you can focus on more important things - getting your building constructed on time and on budget.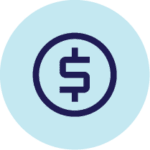 Project teams sacrifice an average 
of 400 hours on LEED annually on manual documentation. 
Green Badger gives your team those hours back.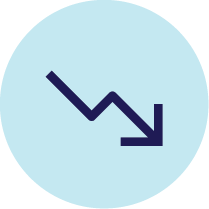 Reduce Risk of Missed Credits
Don't get to the end of project an realize you came up short. Green Badger's unparalleled transparency helps you avert challenges in advance.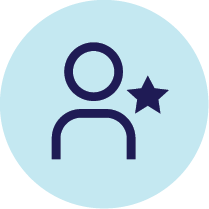 You don't need to be a LEED expert to achieve LEED construction credits– Green Badger's user-friendly software does the hard work for you.
See how General Contractors are streamlining LEED documentation with Green Badger
1. Instantly document and verify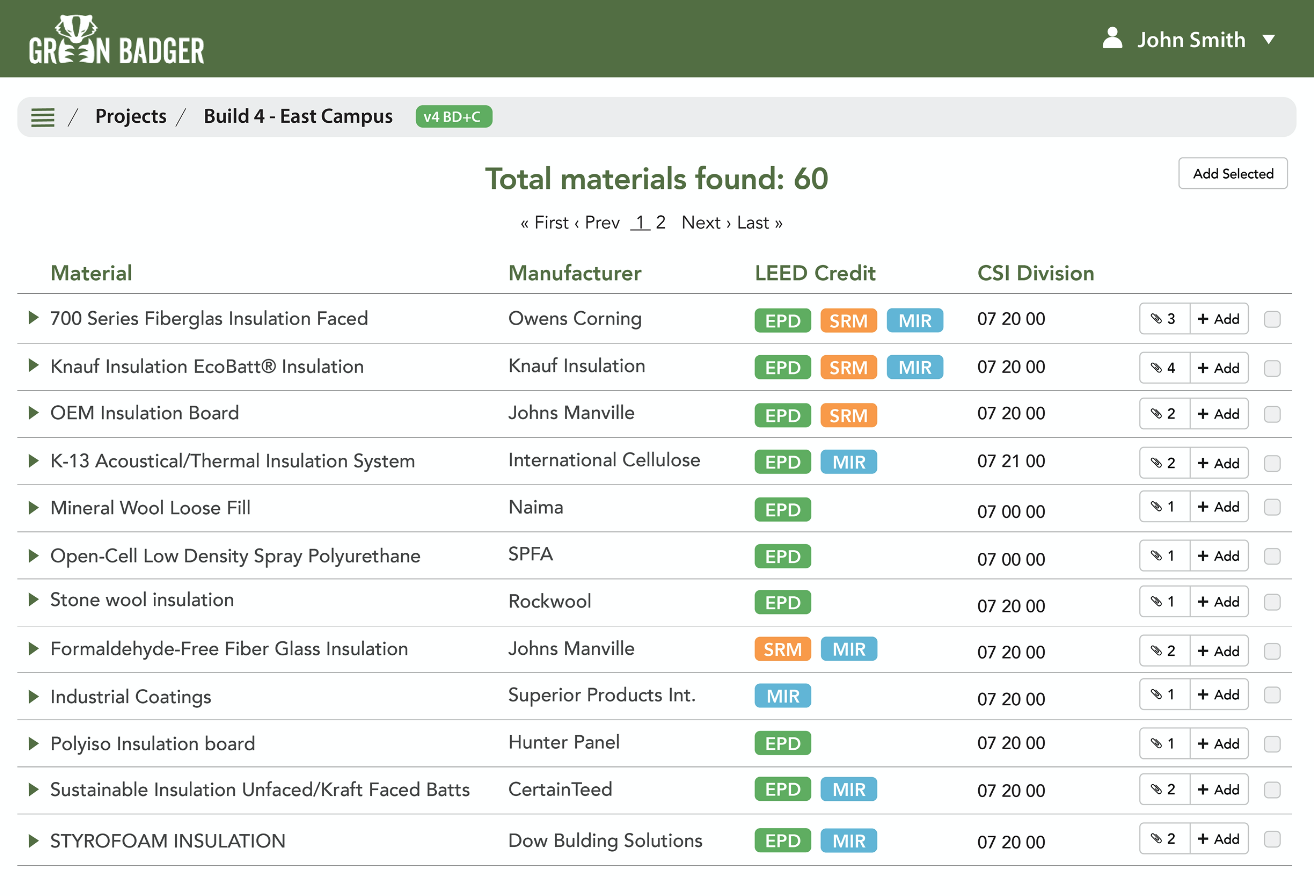 Instantly document and verify
Stop going back and forth with subs over proper LEED paperwork – our extensive product database instantly provides documentation on thousands of products – from EPDs to VOCs. Green Badger puts LEED on autopilot. With submittal reviews, RFIs, and scheduling on your plate, the last thing you need to spend hundreds of hours on is LEED paperwork.
2. Ditch the spreadsheets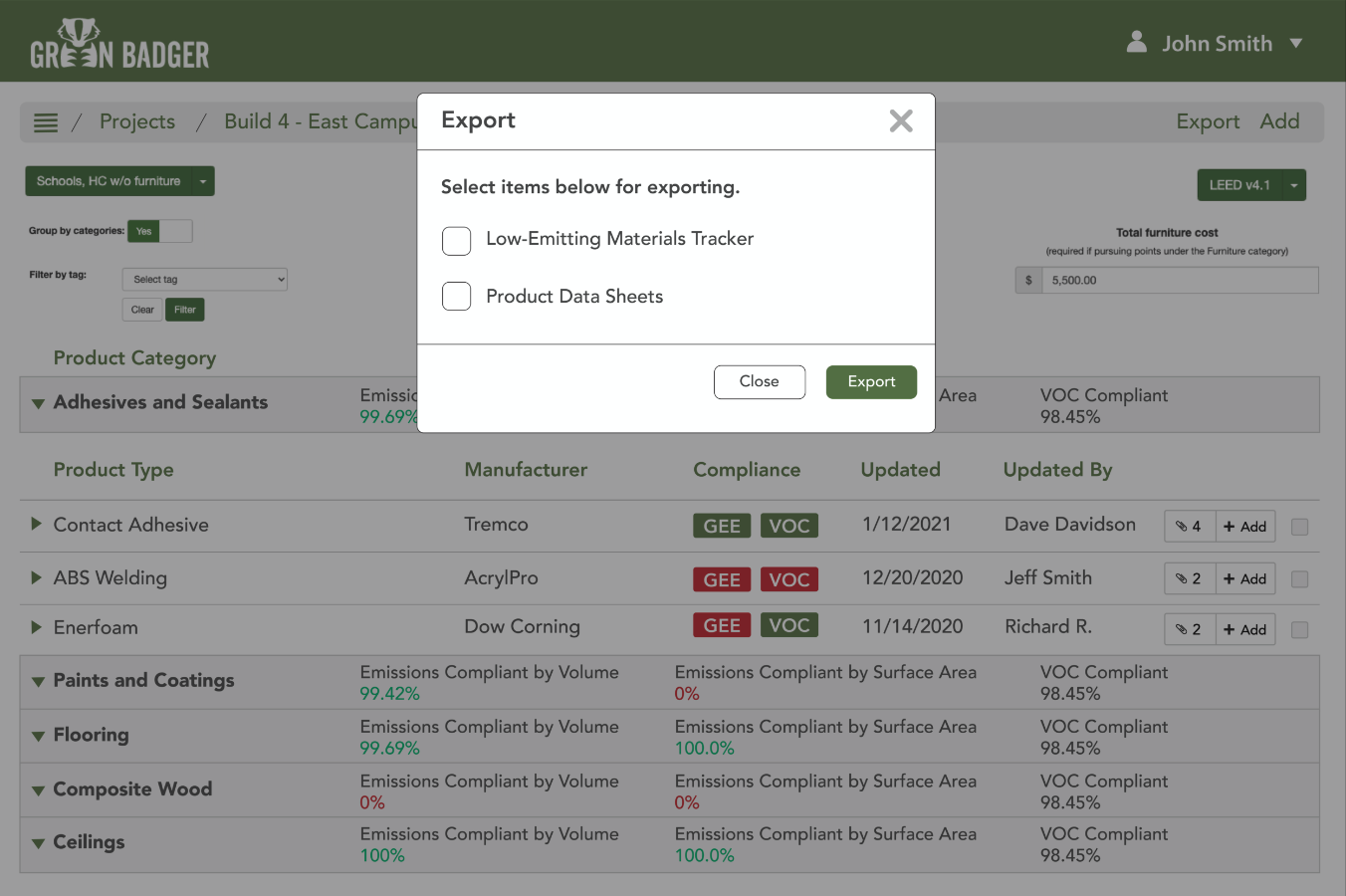 Ditch the spreadsheets
LEED tracking documents and USGBC calculators are clunky, error-prone and need to be updated with every minor credit change. Green Badgers intuitive platform allows for easy tracking, and all credit changes are pushed out automatically.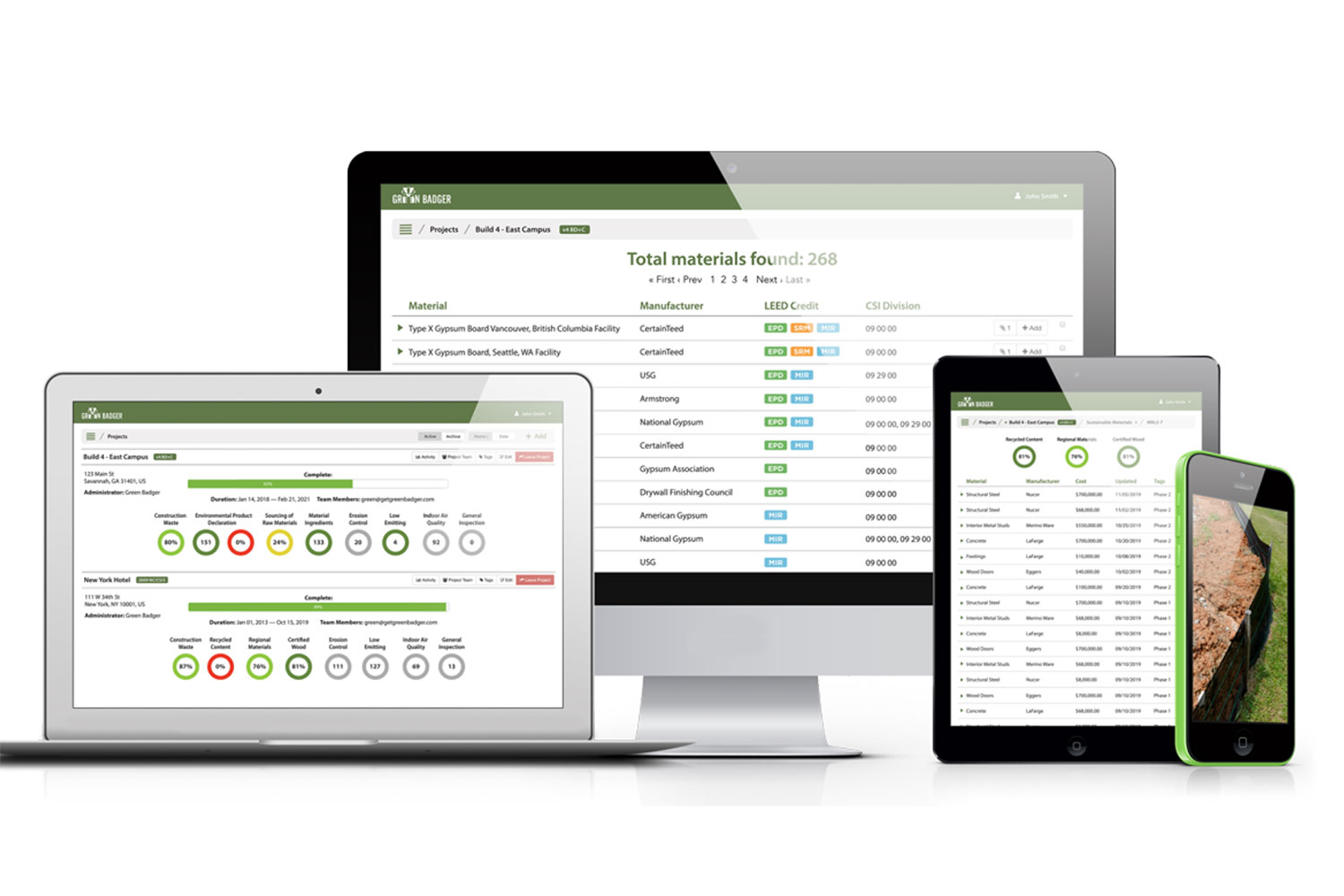 Take it everywhere
Whether you're in the office or at the jobsite, Green Badger's web and mobile platforms provide LEED project management 24/7. 
4. Create in-field inspections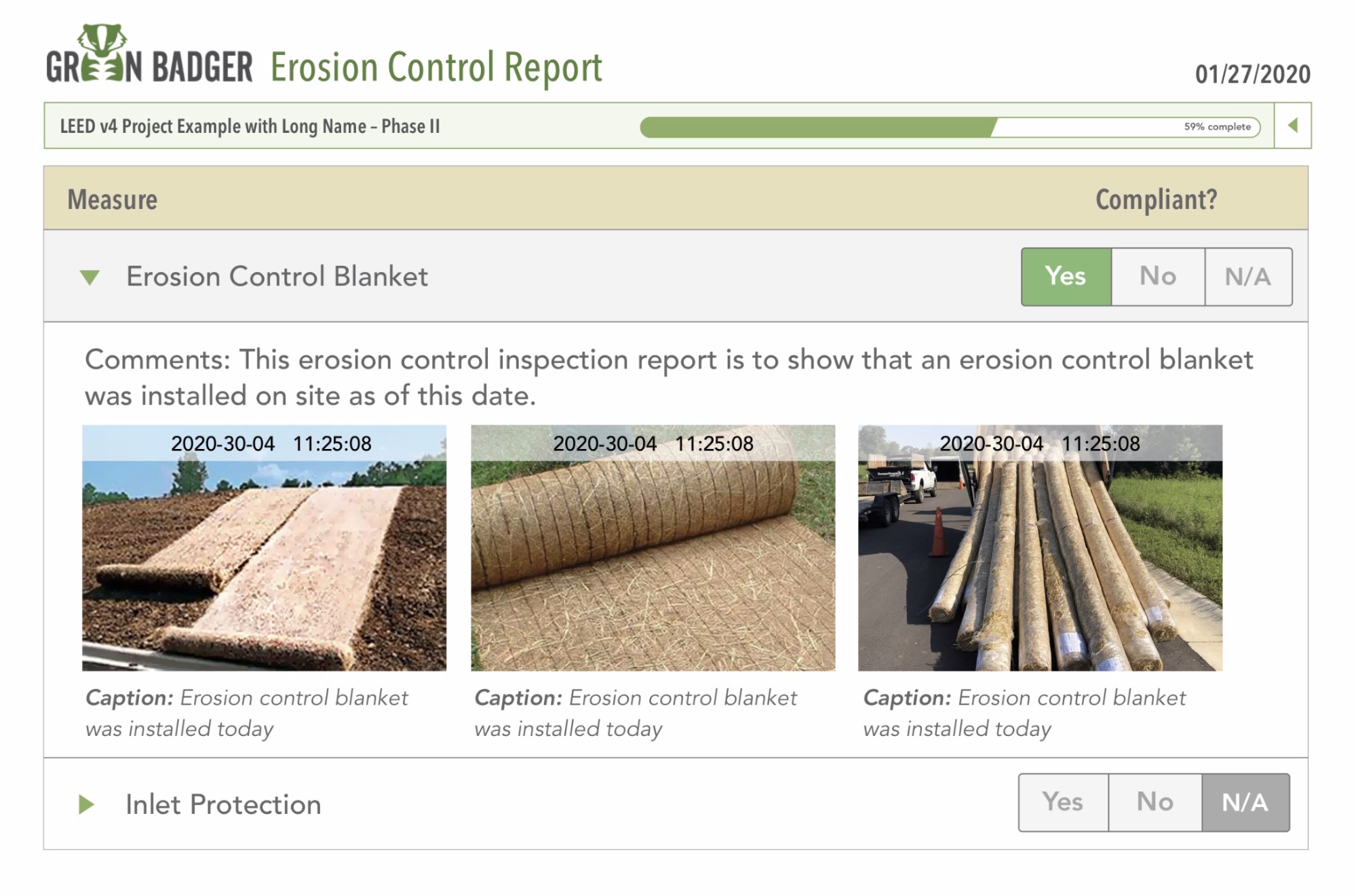 Create in-field inspections
Green Badger's mobile app allows you to create in-field inspections for Indoor Air Quality and Erosion and Sedimentation Control. No more hand-written reports or camera-syncing to access site photos.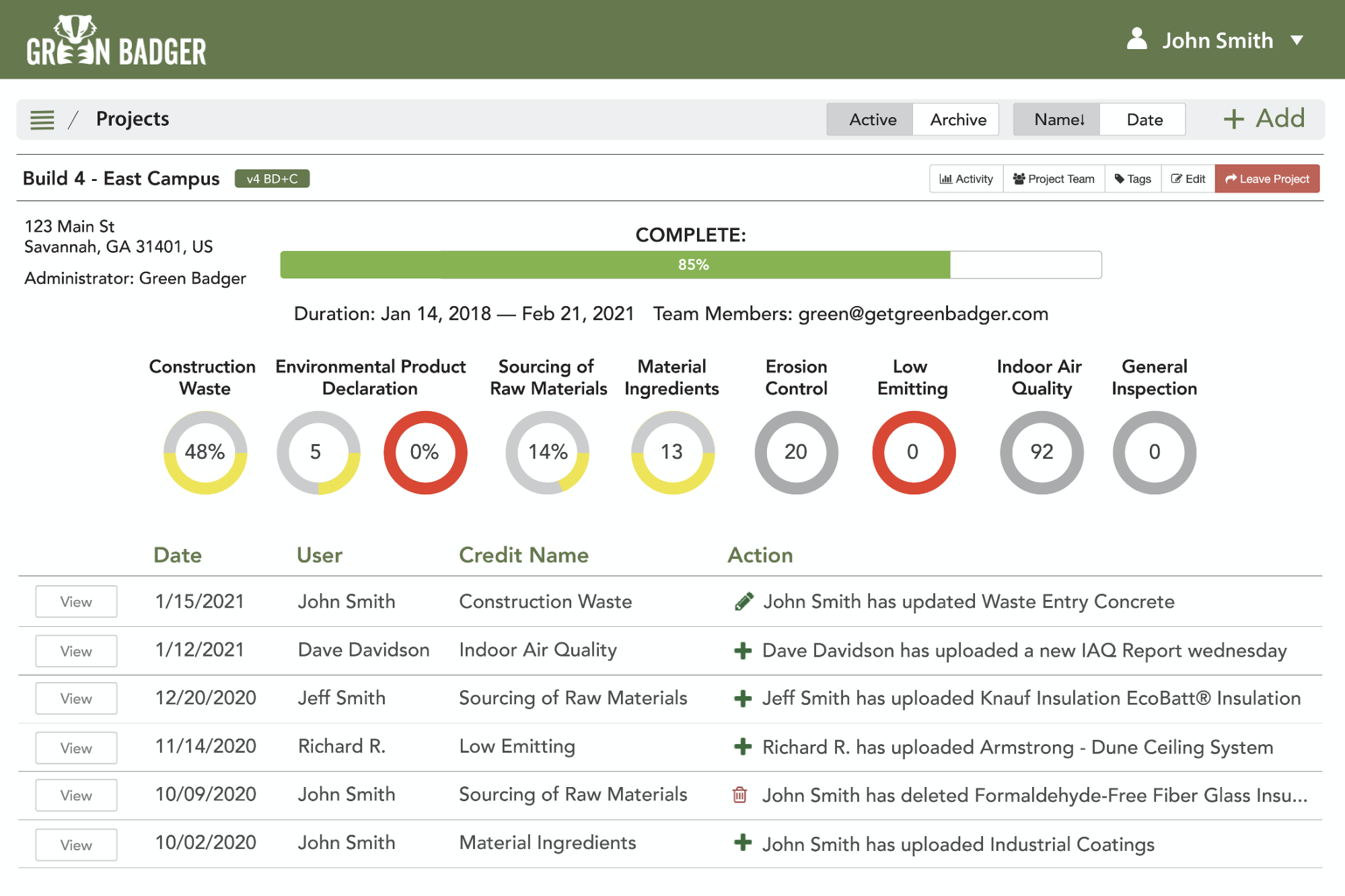 Close out with ease
Real-time dashboards keep the team up to date, reducing the risk of missing a contractually obligated certification goal. When the project is complete, export pre-populated LEED calculators that are ready for the final review.
Green Badger is trusted by the Top Green Construction Companies
Real-time project dashboard
Manage all your documentation in one place while eliminating piles of receipts, binders of product submittals, and outdated spreadsheets.
Instant product verification
Scan barcodes or search our database for instant access to MSDS, VOC content, and LEED v4 compliant products.
Cloud-based collaboration
Our cloud collaboration lets teams work together seamlessly while easing the burden with personnel changes.
Desktop, mobile, iOS, or Android – our native applications work seamlessly in the office or in the field.
Mobile app allows for real-time creation of IAQ and ESC reports – send a customized PDF from the job site.
In the end, you'll have all of your LEED documentation formatted, packaged, and ready to submit for USGBC certification review.
Watch a Demo of Green Badger's LEED Software
Created for LEED users, by LEED users.
LEED Resources for your Project Team
Sustainability compliance has never been this easy.
Learn more about how you can eliminate the headache of LEED paperwork and streamline construction ESG tracking. Schedule a personal demonstration with one of our LEED gurus to see the impact Green Badger can have on your green building compliance.