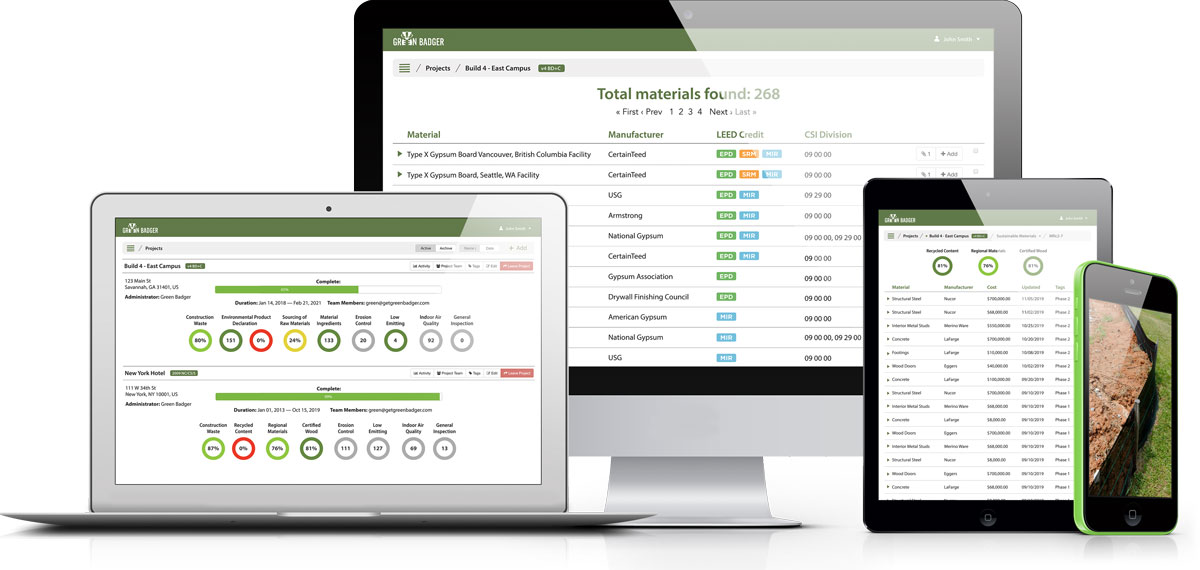 Cut the time spent on LEED paperwork over 65% so you can focus on getting your green building complete on time and on budget – not on chasing paperwork.
We work with the Top General Contractors in the country.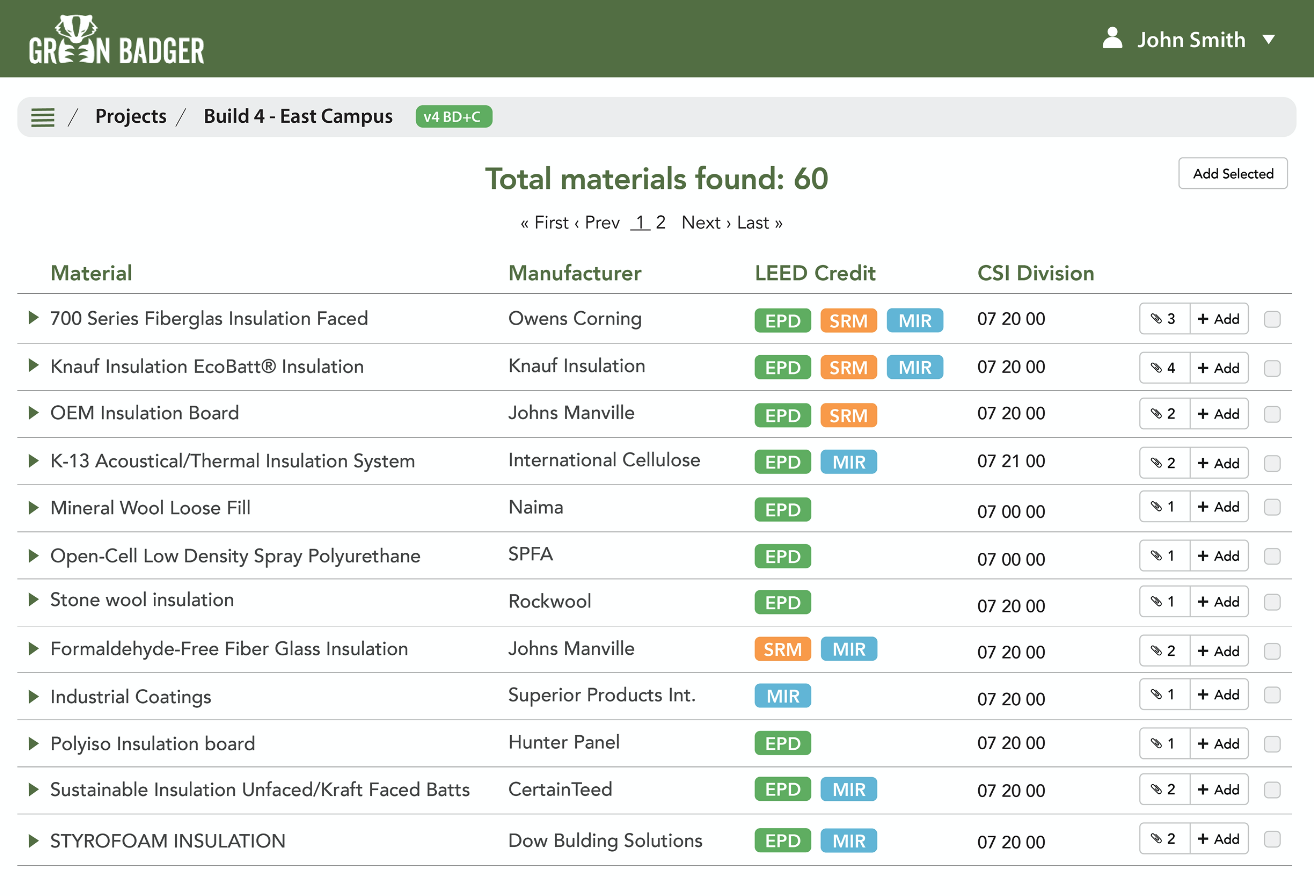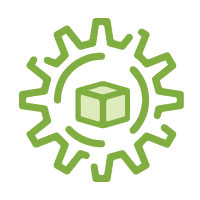 Verify thousands of green building products instantly
Instantly verify and document thousands of LEED v4 and LEED 2009 compliant products from our database, while logging them automatically to your project.
"The product database in Green Badger further ensures that supporting documentation is accurate and easily accessible."
– Susie S., Sustainability Manager, CBRE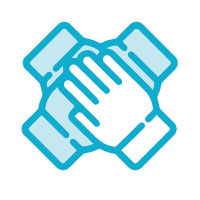 Seamlessly collaborate with your project teams
Whether in the office or in the field, cloud collaboration lets teams work together seamlessly while easing the burden of personnel changes.
"Green Badger allowed us to seamlessly transition the LEED credit information to another project engineer on the project without missing a beat."
– Gregg B., LEED AP BD + C, Preconstruction Services & Sustainability Team Member at GH Phipps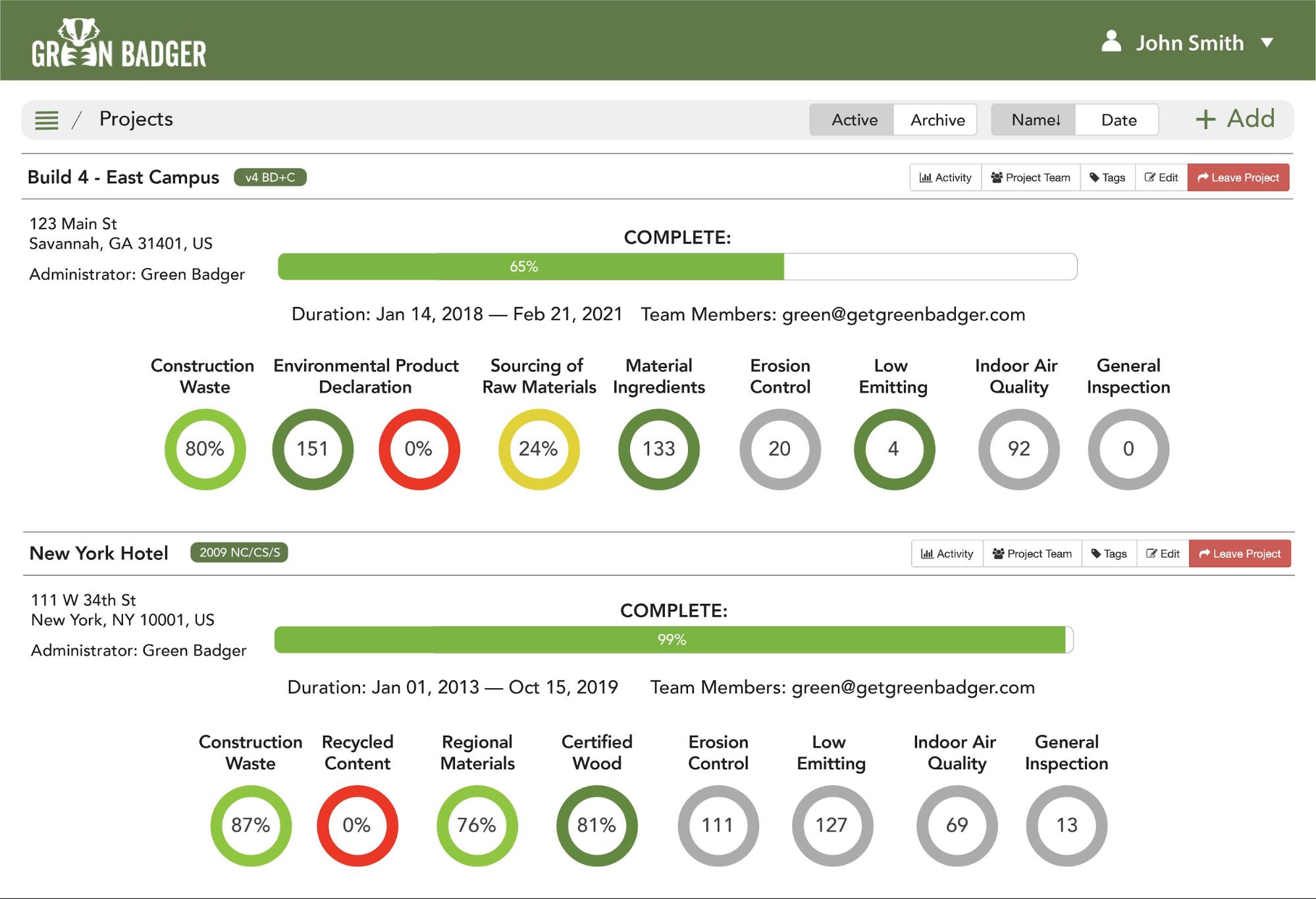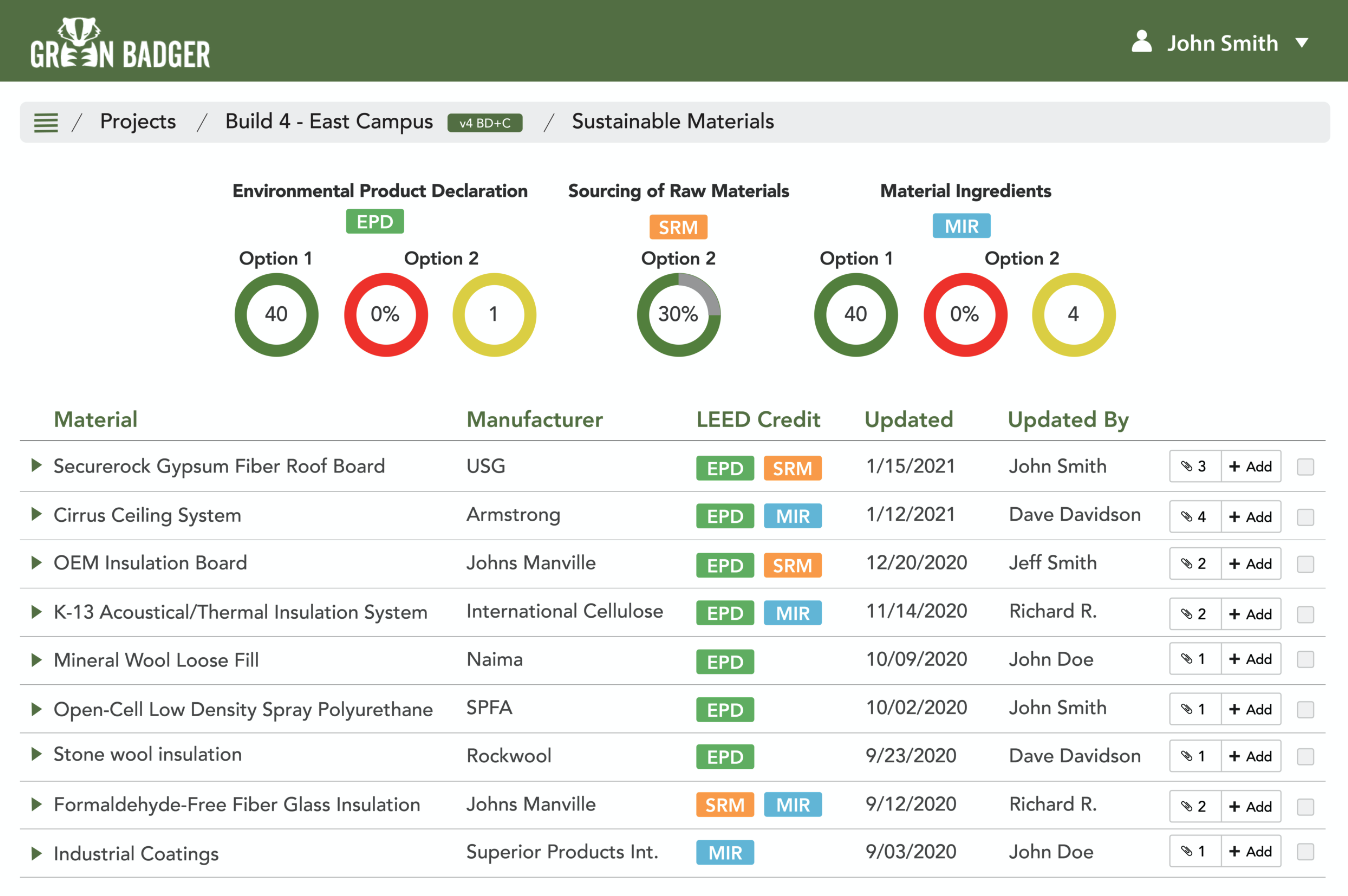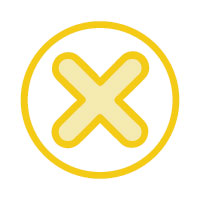 Eliminate cumbersome Excel tracking spreadsheets
Manage all your documentation in one place while eliminating bulky spreadsheets, binders of product submittals, and piles of receipts.
"Green Badger provides a snapshot of all our LEED projects across the organization. This allows me, and our teams, to respond to clients' requests much more quickly."
– Jennifer T., Director of Sustainability at STO Building Group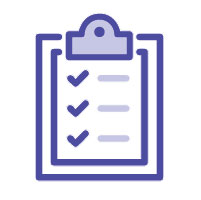 Validate vital project information from the field
Our mobile app offers real-time creation of IAQ and ESC reports – send customized PDFs from the job site validating compliance.
"Green Badger provides my teams in the field with web and mobile tools that streamline their LEED compliance."
– Sara O., Director of LEED/Environmental Services, Choate Construction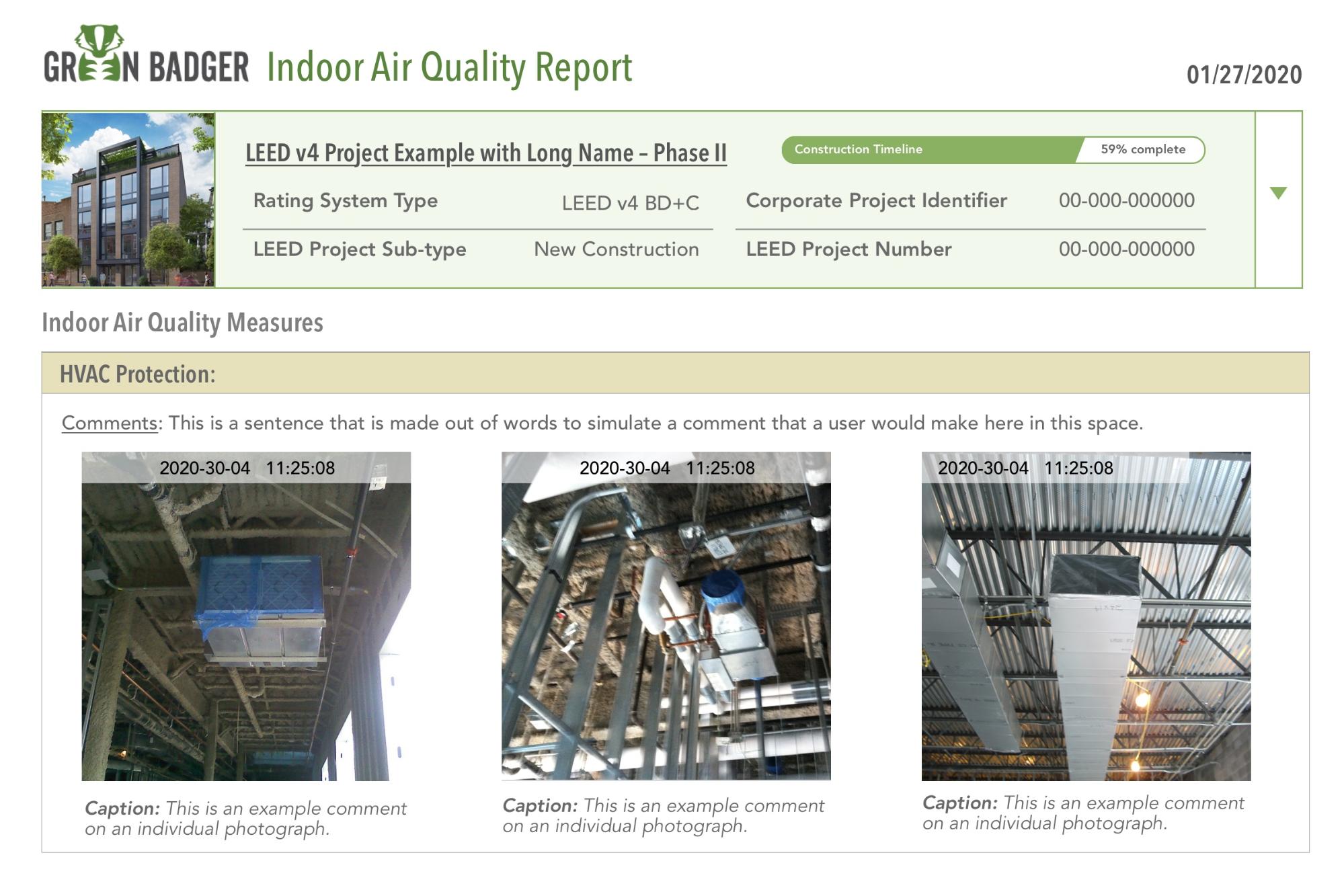 Getting Started with Green Badger
2. We train the team and kickoff the project
3. You crush your LEED documentation
How much does a subscription cost?
Subscriptions are on a project by project basis and are priced at $300/month for the duration of construction (when billed in full). For additional LEED support and monthly check-ins with Green Badger on your project's progress, the subscription cost is $500/month. Volume and enterprise options are also available. See our pricing page for complete details.
How do I register my first project?
Creating your project is easy – just click here to create an account and add your first project (Link to the app.getgreenbadger.com). Project activation requires a paid project license – submit your project details here (link to submission form) for a proposal to get you going.
Does Green Badger work for LEED v4 and other versions?
Green Badger can help you with projects under LEED 2009, v4 or v4.1 rating systems for BD+C or ID+C. We currently do not support LEED for Existing Buildings, LEED for Homes, or LEED for Neighborhood Development.
Do you offer a trial of the software?
After you attend a software demo, we can provide you access to a sample project so you can experience the Green Badger workflow firsthand.
I'm sold! How do I activate my project?
Once you're officially signed up, you'll schedule a project training and kickoff with the Green Badger team. During the training, your project will be activated, and the team will learn all the best practices for managing LEED documentation within Green Badger. If your team needs a LEED 101 overview, we can provide that as well!
What kind of support will my team receive from the Green Badger team?
Every project comes with tech support – if you run into a bug or glitch, give us a call or email and we'll get it fixed. LEED support or documentation reviews require a Premium subscription.
Will I still have access to my project data after it has been completed and sent to LEED online?
Yes. After your subscription ends, your project will enter 'Read Only' mode so you can still access all of your project data.
Green Badger is trusted by the Top Green Construction Companies
LEED documentation has never been this easy.
Learn more about how you can eliminate the headache of LEED paperwork. Schedule a personal demonstration with one of our LEED gurus to see the impact Green Badger can have on your green building certification.