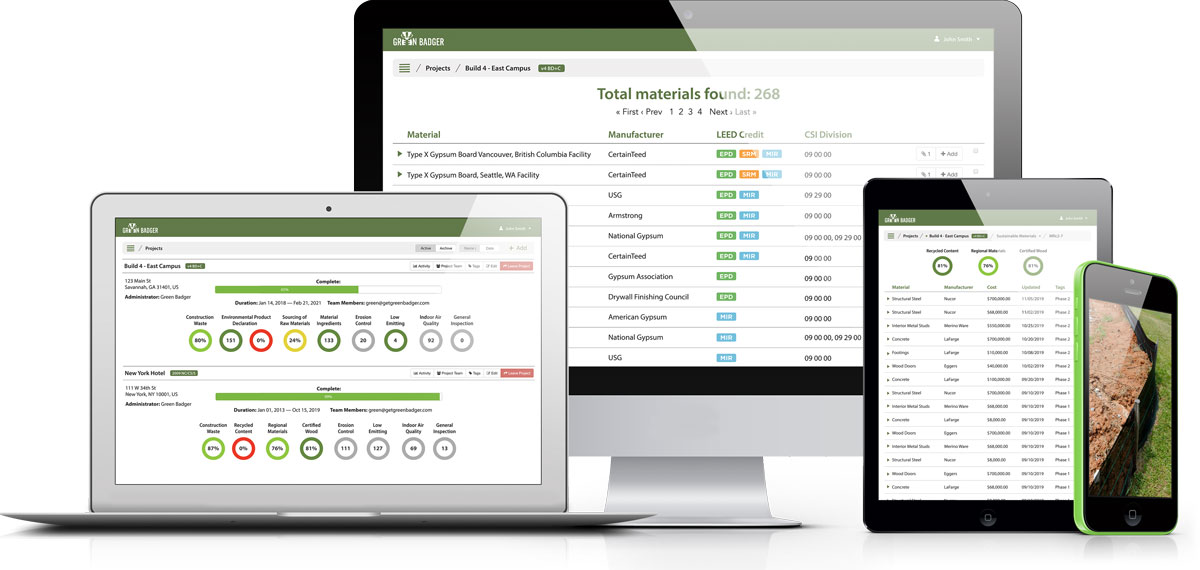 Getting Started with Green Badger
Ready to start using Green Badger to automate your LEED documentation process? Here's what you need to know about getting started:
We help you create your project in Green Badger and customize it to match your LEED Scorecard.
We train your team on all of Green Badger's awesome features (and throw in a little LEED 101 if the team needs it).
You now have all the tools and support you need to crush your LEED documentation!
Sustainability compliance has never been this easy.
Learn more about how you can eliminate the headache of LEED paperwork and streamline construction ESG tracking. Schedule a personal demonstration with one of our LEED gurus to see the impact Green Badger can have on your green building compliance.