Validate your LEED Compliance
Don't get caught off-guard during the LEED review process. Green Badger helps ensure you've got the right documentation for every credit.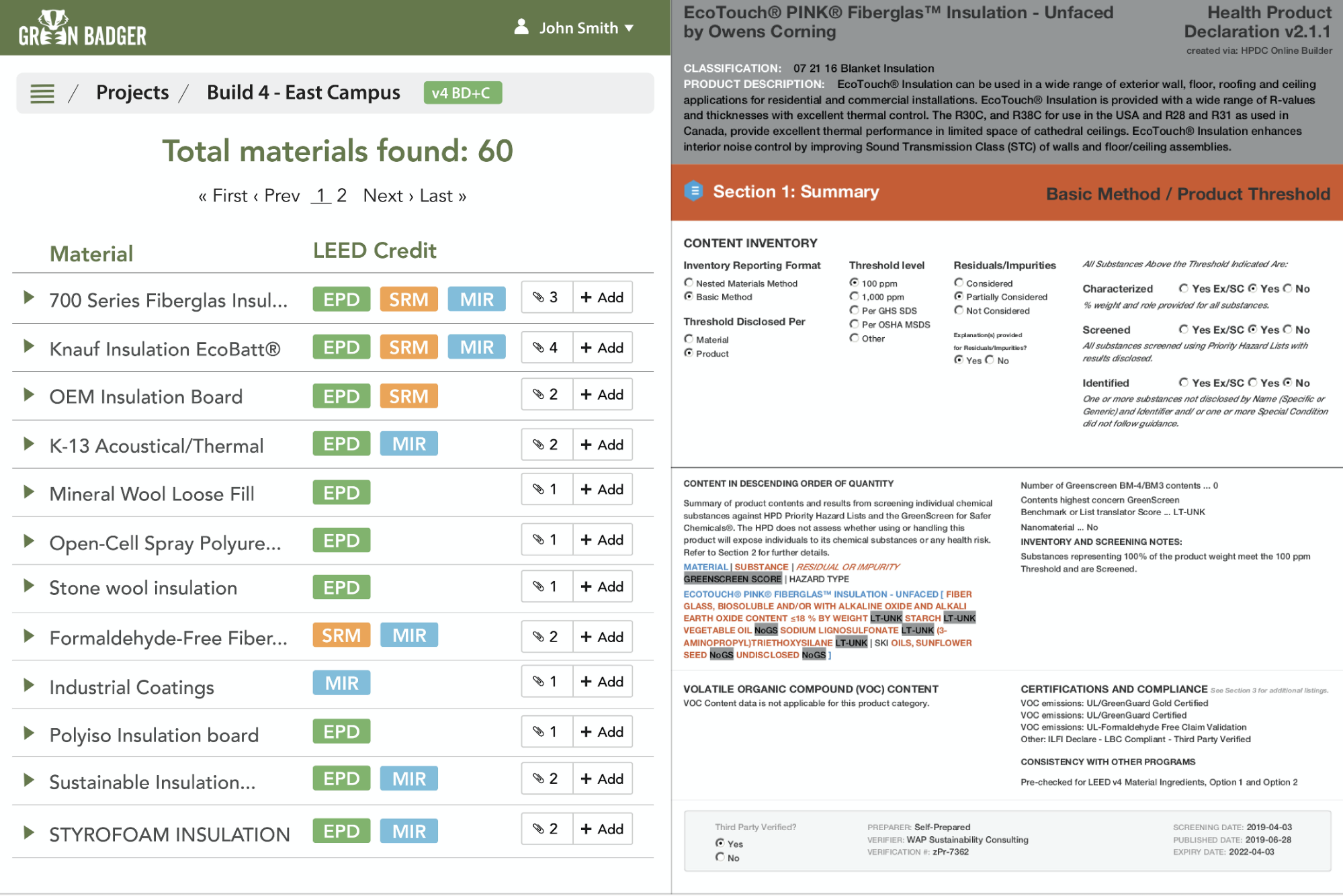 LEED Documentation Validation
From LEED to corporate sustainability goals, one platform can validate compliance with your sustainability metrics.
Pre-populated LEED calculators
Pre-reviewed product documentation
Waste and IAQ plan templates
Sustainability metrics for construction and operations
Validate your corporate sustainability goals. Benchmark your project's sustainability performance against benchmarks.
Demonstrate compliance with the Contractor's Commitment
Manage sustainability without LEED certification
Benchmarks your project against corporate goals
Export customized PDF reports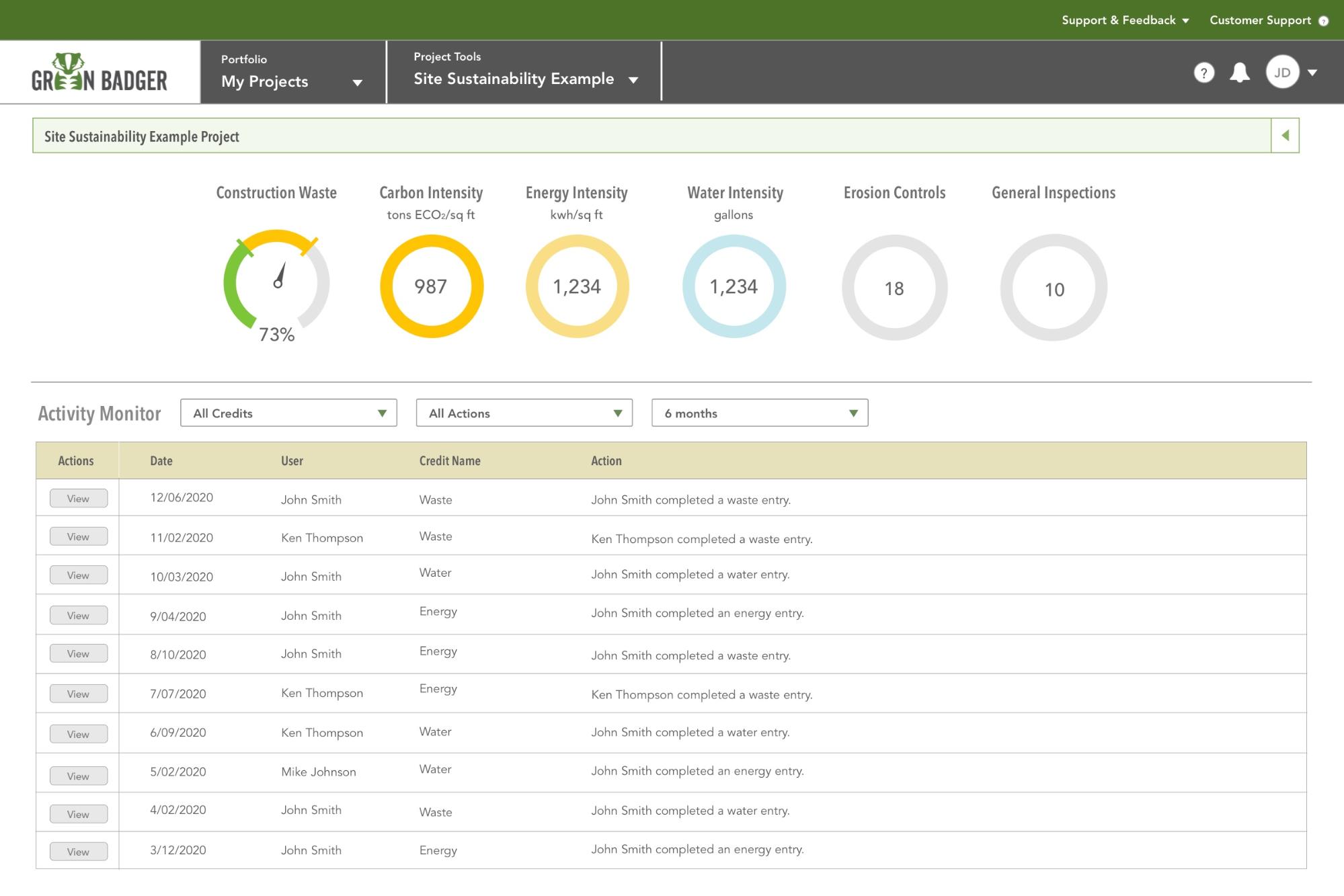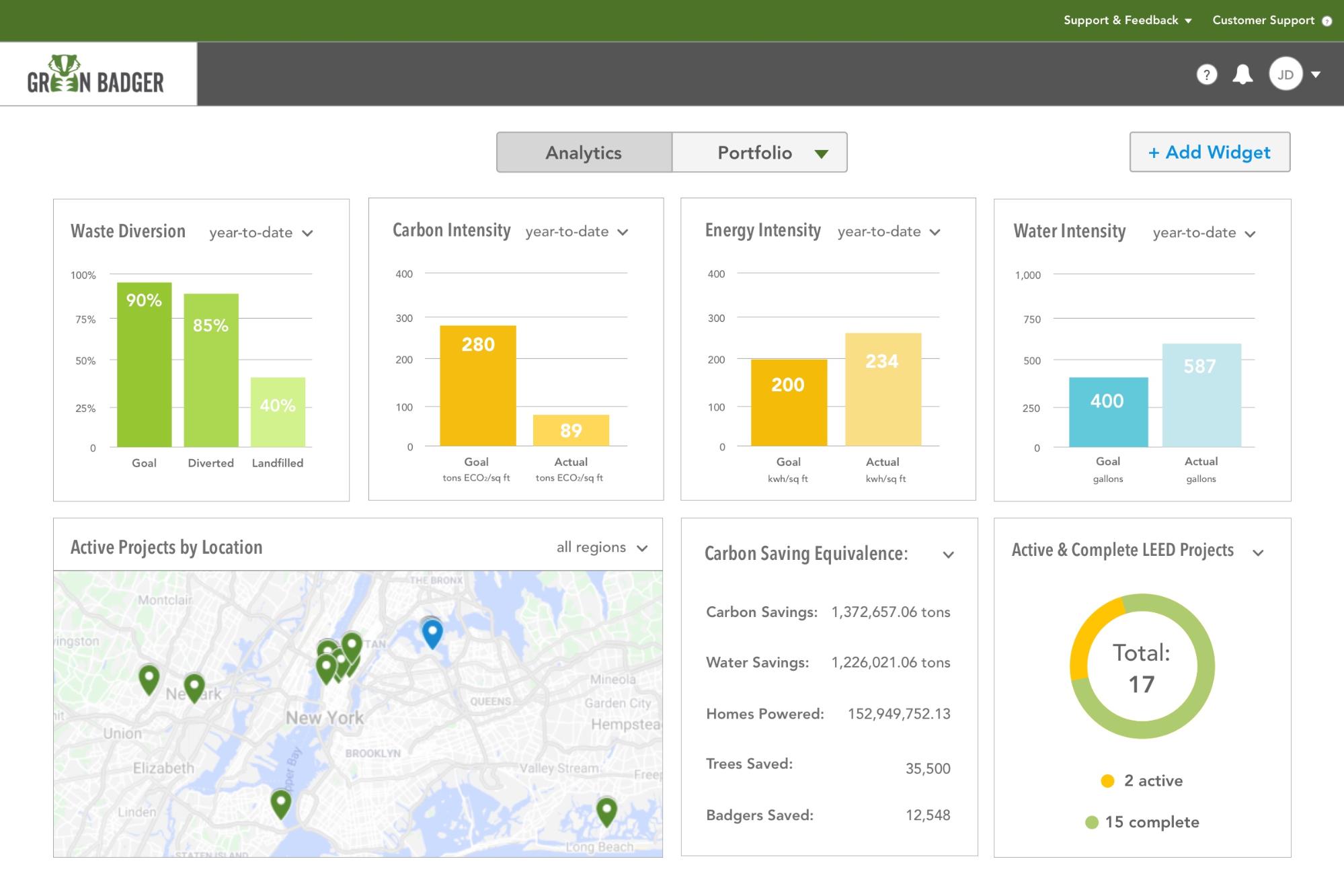 Corporate sustainability metrics dashboard
Corporate project performance 24/7
Benchmark and validate project sustainability metrics
Incorporate custom corporate goals
View any project status in real-time
Export data for annual CSR reporting
Demonstrate sustainability commitment to customers
Green Badger is trusted by the Top Green Construction Companies
Sustainability compliance has never been this easy.
Learn more about how you can eliminate the headache of LEED paperwork and streamline construction ESG tracking. Schedule a personal demonstration with one of our LEED gurus to see the impact Green Badger can have on your green building compliance.