The Jobsite Sustainability Portal
Sustainability metrics for construction and operations.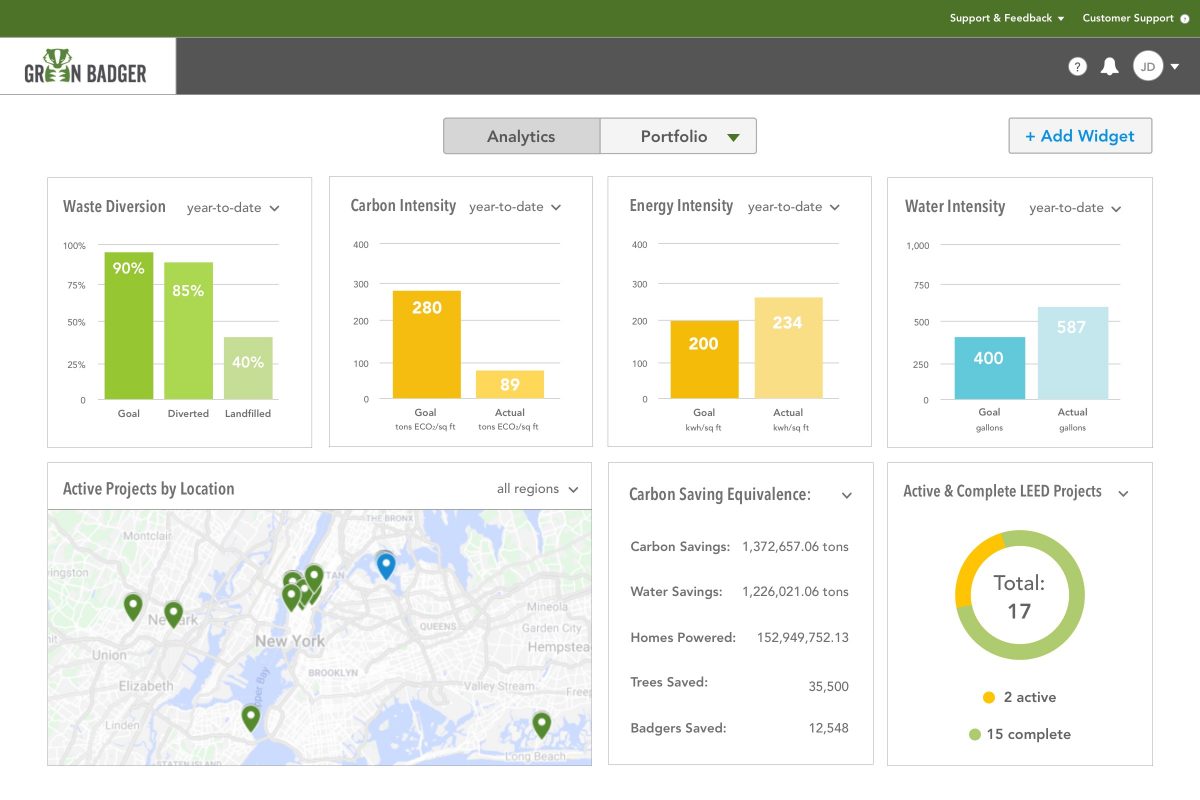 Corporate sustainability metrics dashboard
Corporate project performance 24/7.
Benchmark and validate project sustainability metrics
Incorporate custom corporate goals
View any project status in real-time
Export data for annual CSR reporting
Demonstrate sustainability commitment to customers
Validate your corporate sustainability goals
Benchmark your project's sustainability performance against benchmarks.
Demonstrate compliance with the Contractor's Commitment
Manage sustainability without LEED certification
Benchmarks your project against corporate goals
Exports customized PDF reports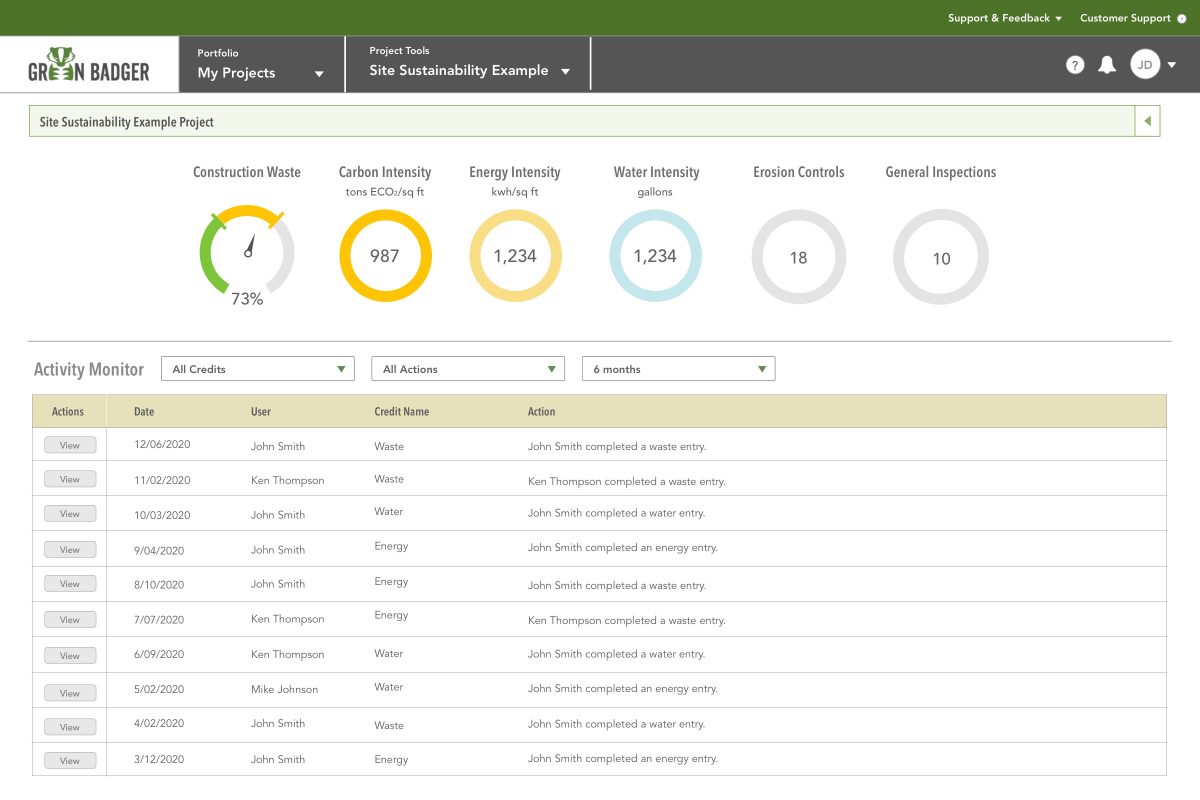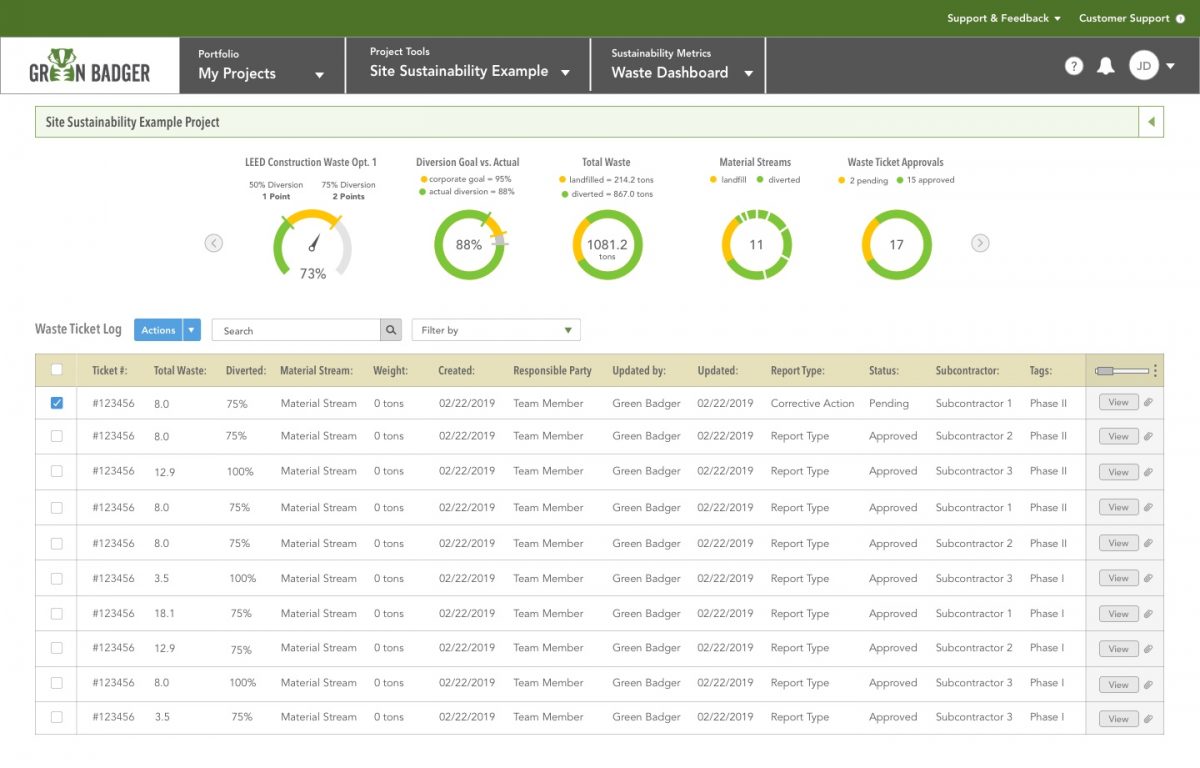 Track all waste tickets and diversion data
Construction waste management has never been this easy.
Enter and track waste tickets
Access real-time data of your material streams and diversion percentages
Export waste reports to share with clients
Monitor jobsite carbon and energy intensity
Track your project's energy intensity and carbon emissions throughout construction.
Enter monthly energy bills
View energy usage over time
Benchmark energy use and carbon emissions against corporate goals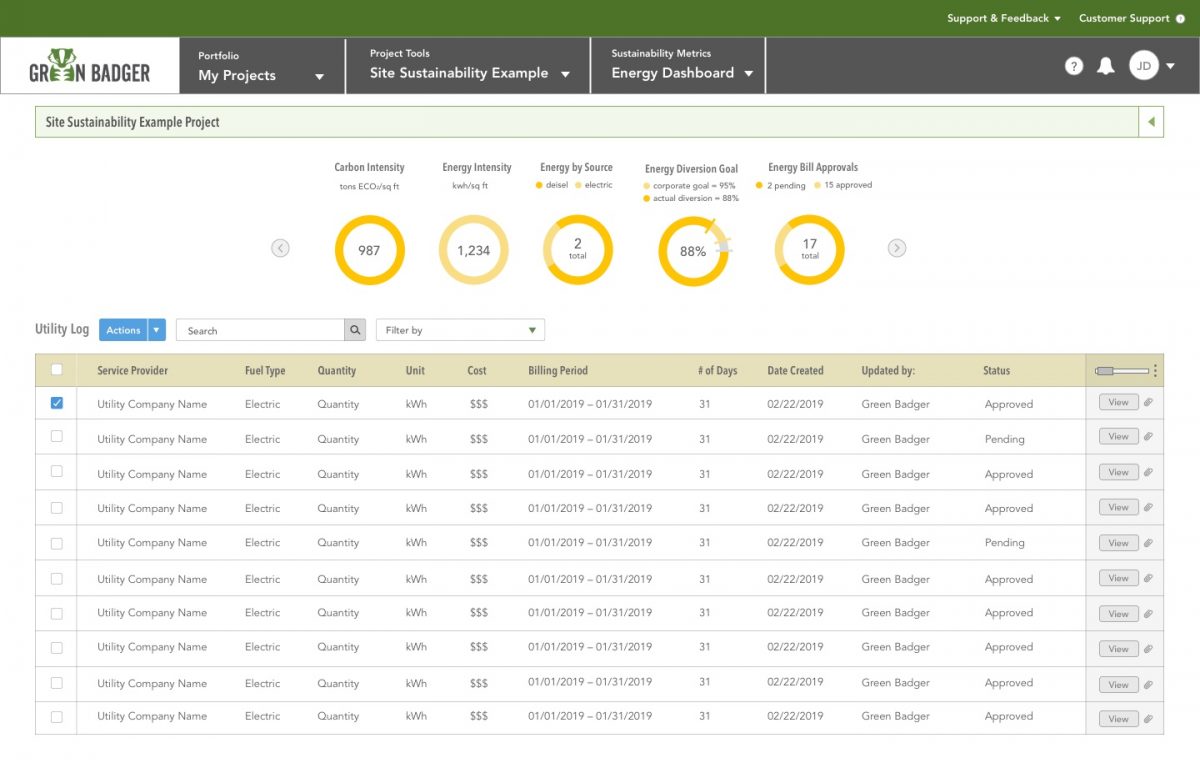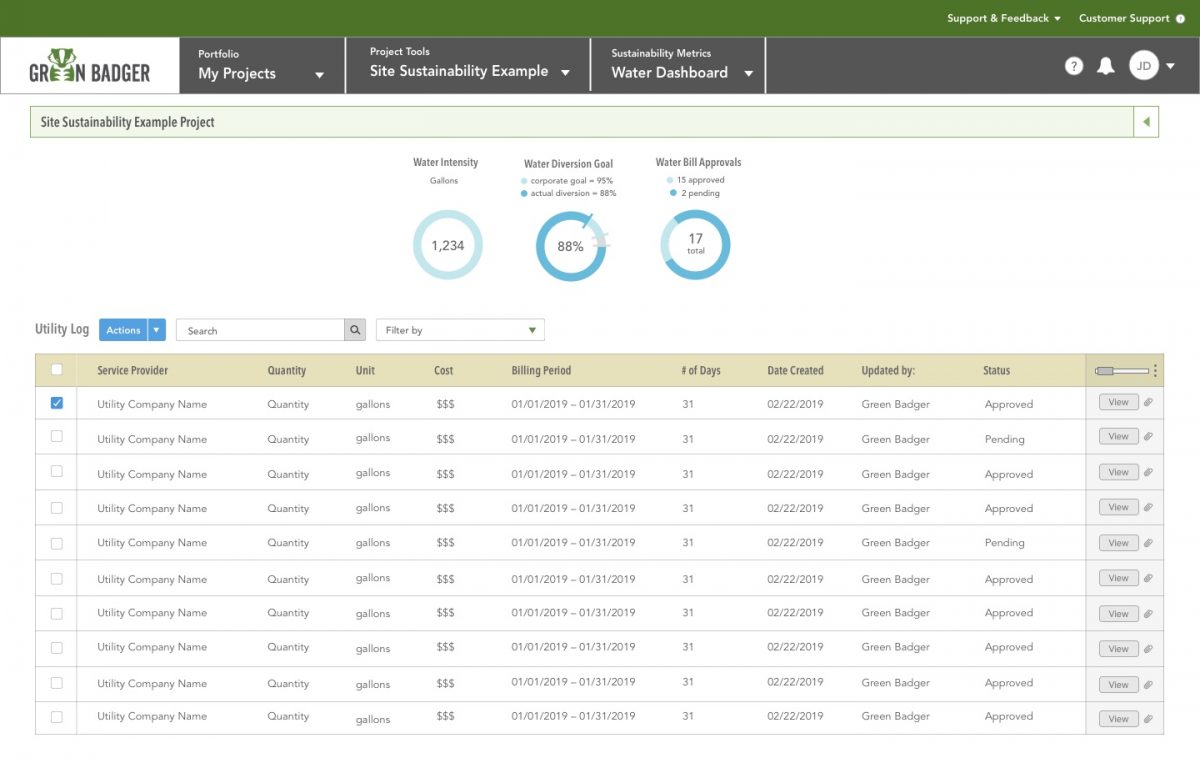 Track water intensity and diversion goals
Monitor your project's water usage from beginning to end of construction.
Enter monthly water bills
View water usage over time
Benchmark water usage and diversion data against corporate goals
Export water reports with ease
Easily enter your site sustainability data
Track all of your sustainability data using simple entries and watch your data roll up into your project dashboard.