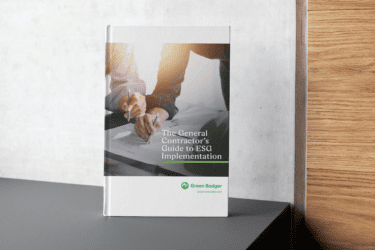 This roadmap will equip General Contractors with the essential tools and strategies needed to become more profitable, attract and retain talent, and become a market leader through ESG.
Sustainability compliance has never been this easy.
Learn more about how you can eliminate the headache of LEED paperwork and streamline construction ESG tracking. Schedule a personal demonstration with one of our LEED gurus to see the impact Green Badger can have on your green building compliance.