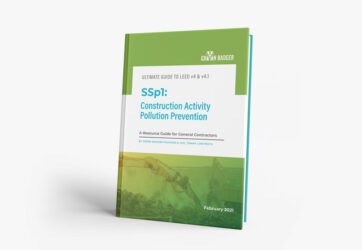 SSp1 Construction Activity Pollution Prevention is required on all LEED projects. In this eBook, Green Badger gives you the best practices and strategies to achieve this prerequisite.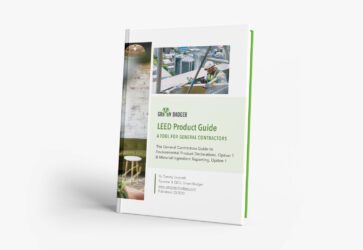 A framework of the product categories with the broadest number of manufacturers and product lines with EPDs, HPDs, Cradle to Cradle certifications, Declare labels. Along with anything else you need to earn LEED materials credits for Environmental Product Declarations, Option 1 & Material Ingredient Reporting, Option 1.
Sustainability compliance has never been this easy.
Learn more about how you can eliminate the headache of LEED paperwork and streamline construction ESG tracking. Schedule a personal demonstration with one of our LEED gurus to see the impact Green Badger can have on your green building compliance.