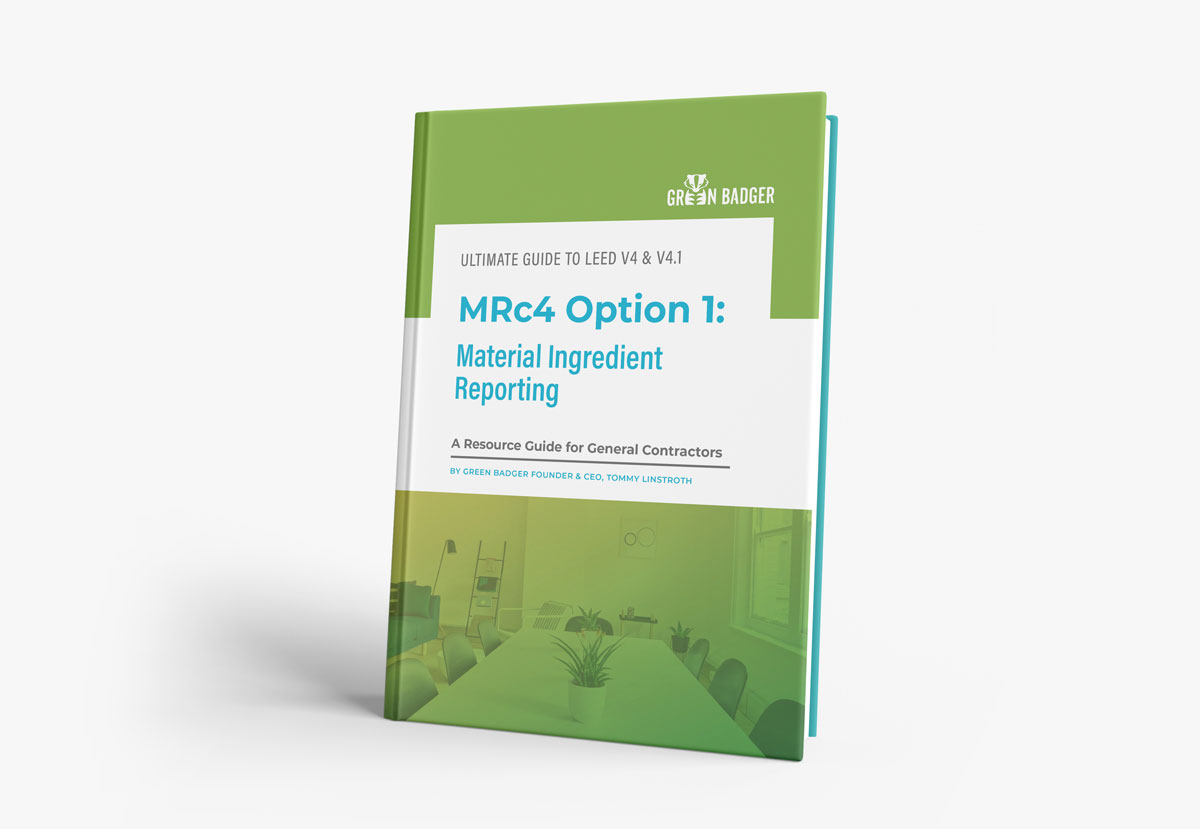 MRc4 Option 1: Material Ingredient Reporting
Have you ever wondered what's really inside some of those products you are using inside of your building? No? Me neither! But hey, someone smarter than me decided that you should be informed of what exactly is hanging on your walls or under your feet, and that is what this credit is all about. This credit is going to sound a lot like Green Badger's guidance on EPDs.
Most products still don't have documentation to comply with this credit. In fact, prescreened/verified for LEED products total less than 3,000. These are predominantly Health Product Declarations, but both Cradle to Cradle and Declare Labels are growing in popularity as well.
Download the MRc4 Option 1: Material Ingredient Reporting eBook
Access the LEED MRc4 Option 1 Ebook to get Actionable Strategies and Best Practices for Material Ingredient Reporting.