Eliminate bulky LEED tracking spreadsheets
Never struggle through a LEED calculator or spreadsheet again - Green Badger's cloud-based platform offers an easy to use interface and exports LEED review-ready documentation.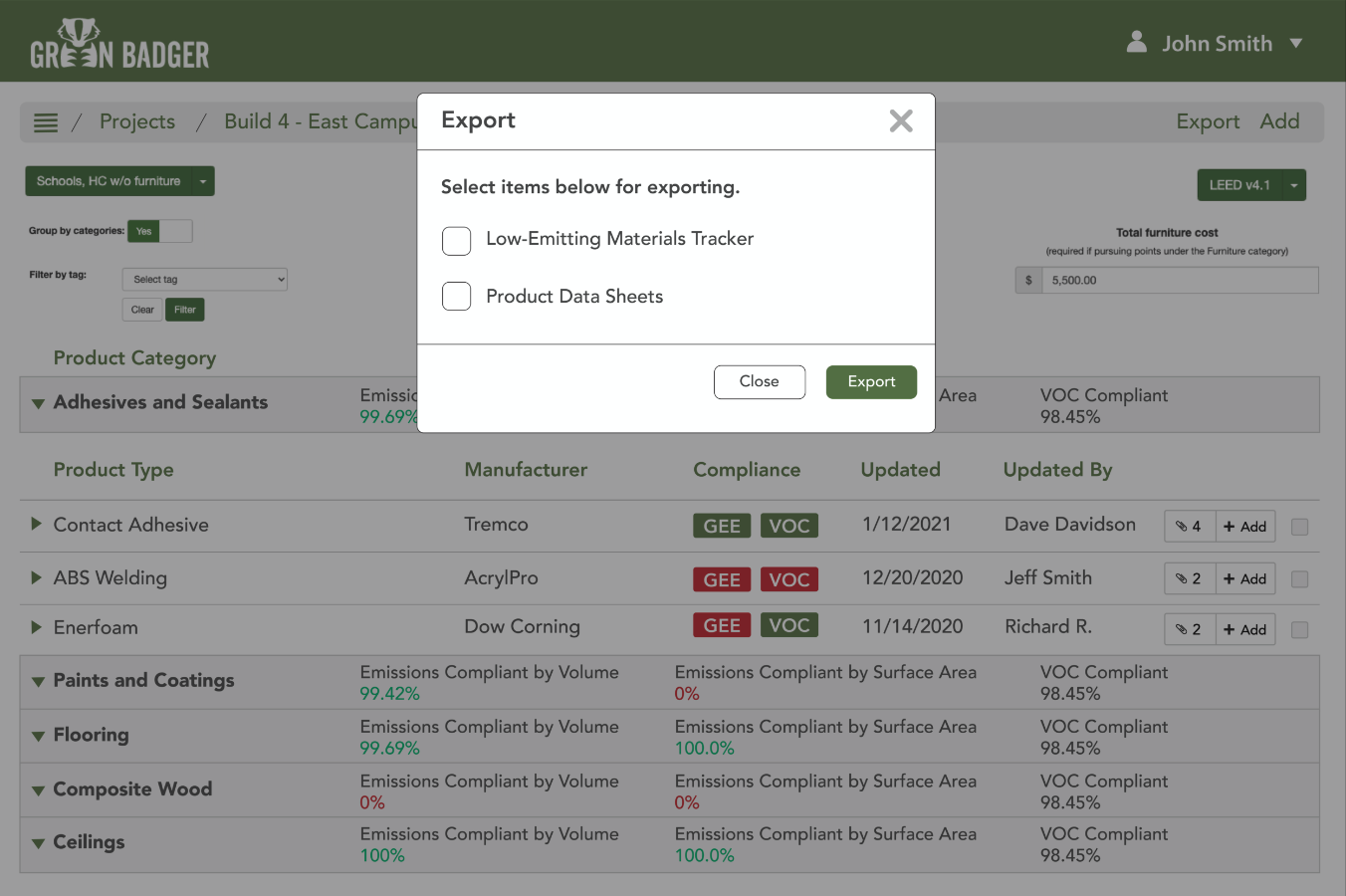 Eliminate LEED spreadsheets
Green Badger exports all required LEED calculators
Building Product and Disclosure Optimization (BPDO) Calculator
Low Emitting Materials Calculator
Construction and Demolition Waste Calculator
Easy to use interface significantly reduces the risk of mis-entered information
Auto-populate product attributes from database
Pre-reviewed backup documentation
Real time dashboards help ensure meeting project requirements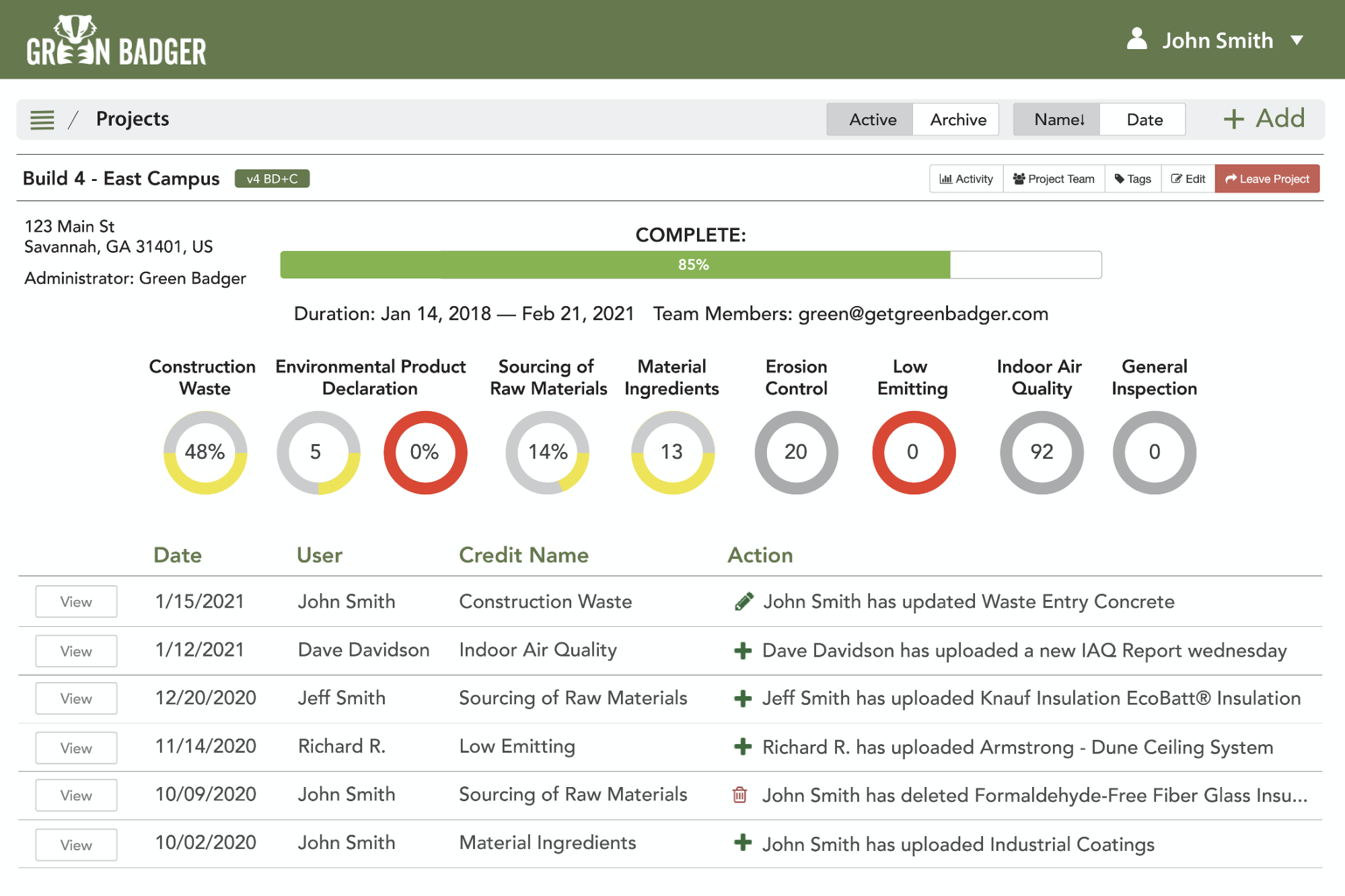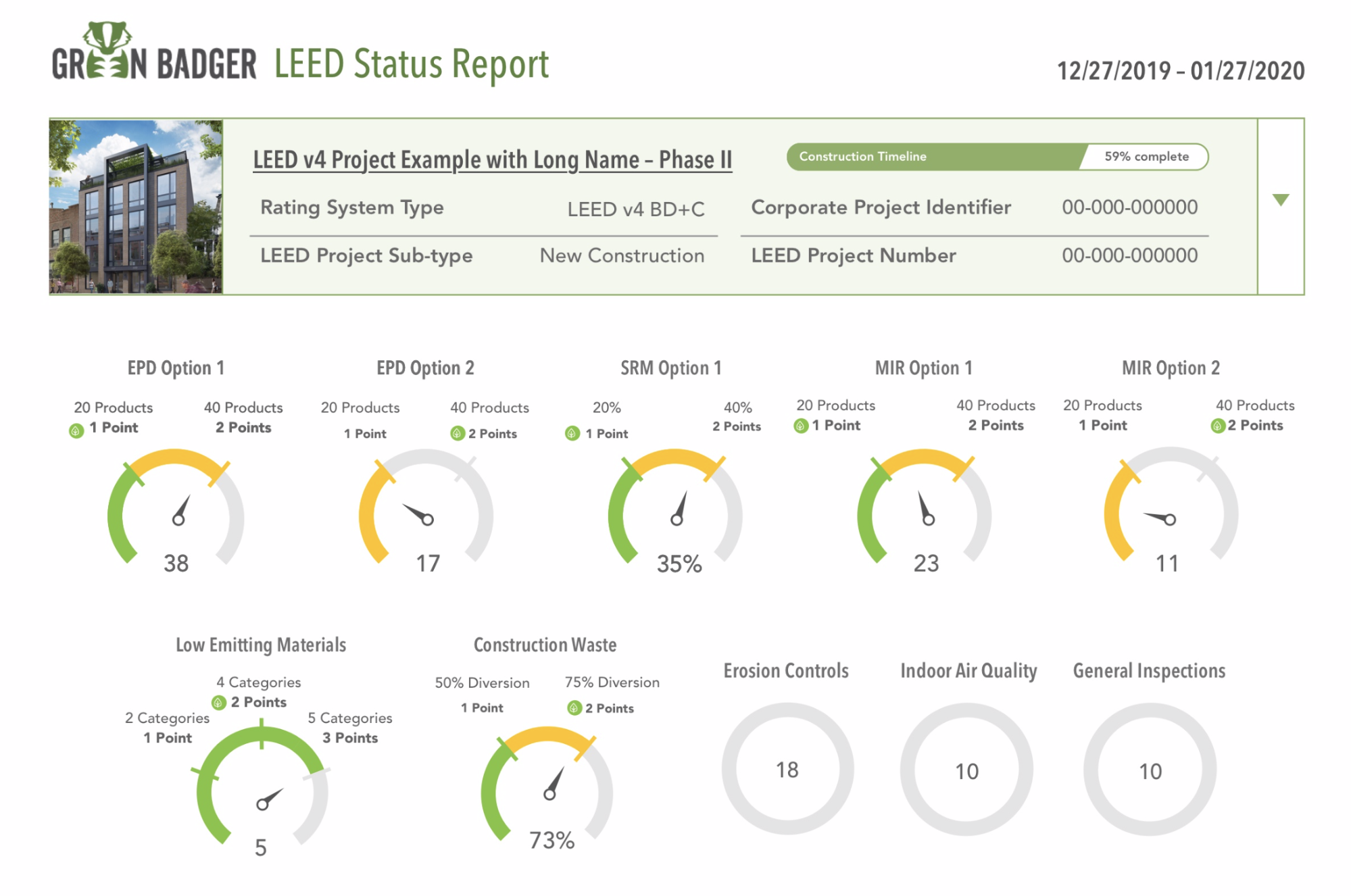 Eliminate cumbersome monthly reporting
Easy reporting online or in print
Instant one-page PDF LEED summary
Fully compiled LEED calcuators
Green Badger is trusted by the Top Green Construction Companies
Sustainability compliance has never been this easy.
Learn more about how you can eliminate the headache of LEED paperwork and streamline construction ESG tracking. Schedule a personal demonstration with one of our LEED gurus to see the impact Green Badger can have on your green building compliance.