The platform for owners to maintain consistent metrics across all LEED projects in their portfolio.
See how Green Badger standardizes processes and reduces risk of losing LEED points by automating LEED construction documentation
LEED construction administration has never been this easy.
See where every project in your portfolio is in the construction schedule and how they are tracking with their sustainability metrics in one centralized dashboard.
Green Badger's activity monitor provides transparency into the process to provide visibility into LEED compliance and reduce the risk of missing a project goal.
Our software provides a single platform to track sustainability metrics for both construction and the operation of your facilities.
See how Green Badger maintains consistency for construction project owners
1. Standardized data across projects for consistency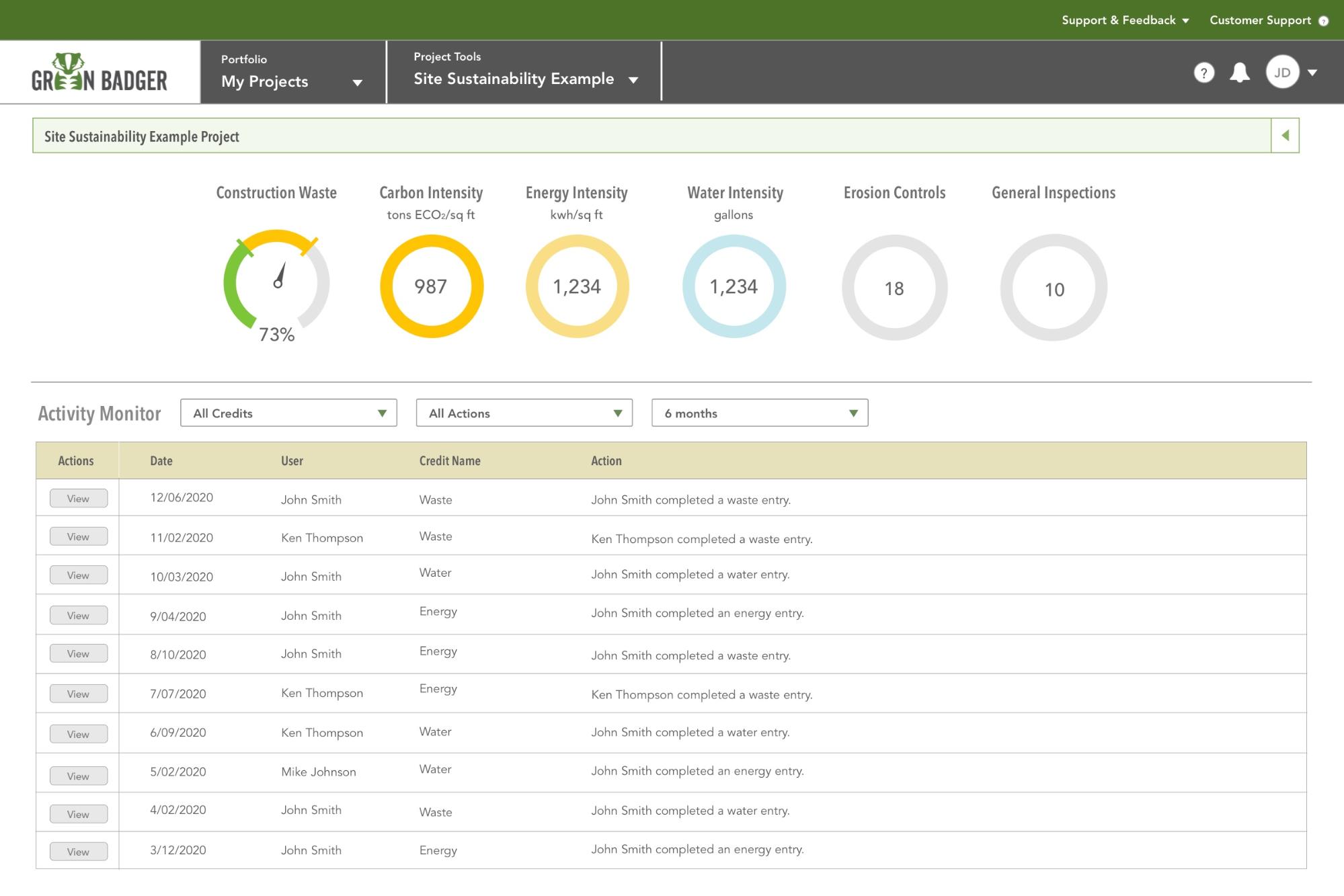 Standardized data across projects for consistency
The easiest way to standardize project data and guarantee that general contractors of all sizes, experience levels, and geographic locations are all documenting correctly and consistently. Green Badger is the easiest way to aggregate data and metrics across projects which is perfect for corporate reporting, communication efforts, and marketing/promotion.
2. Custom reporting options to demonstrate success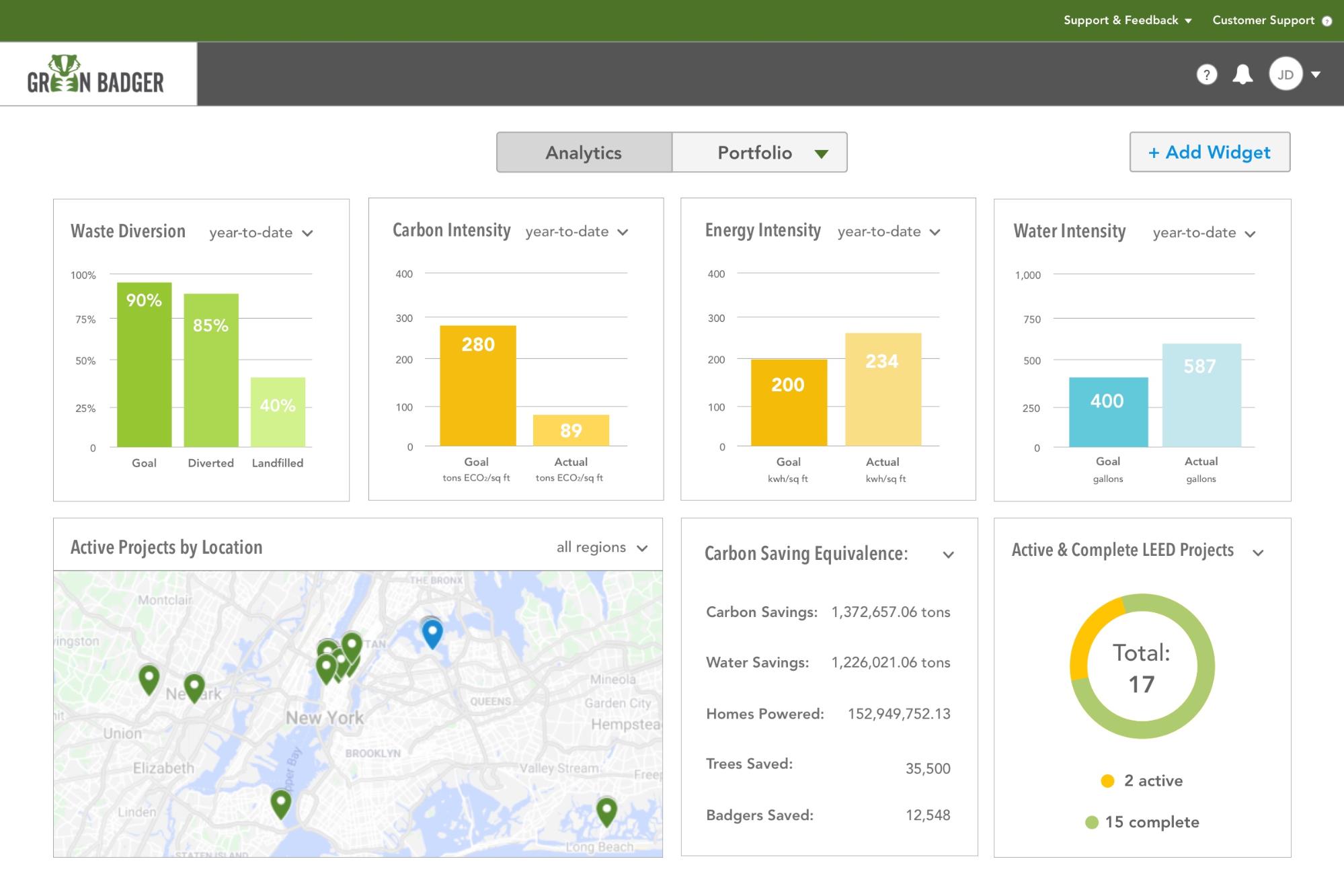 Custom reporting options to demonstrate success
Our custom reporting options let you track waste diversion efforts across dozens of projects, see material use frequency, and demonstrate how successful your projects are at obtaining various LEED construction credits
3. Reduce the risk of missing LEED goals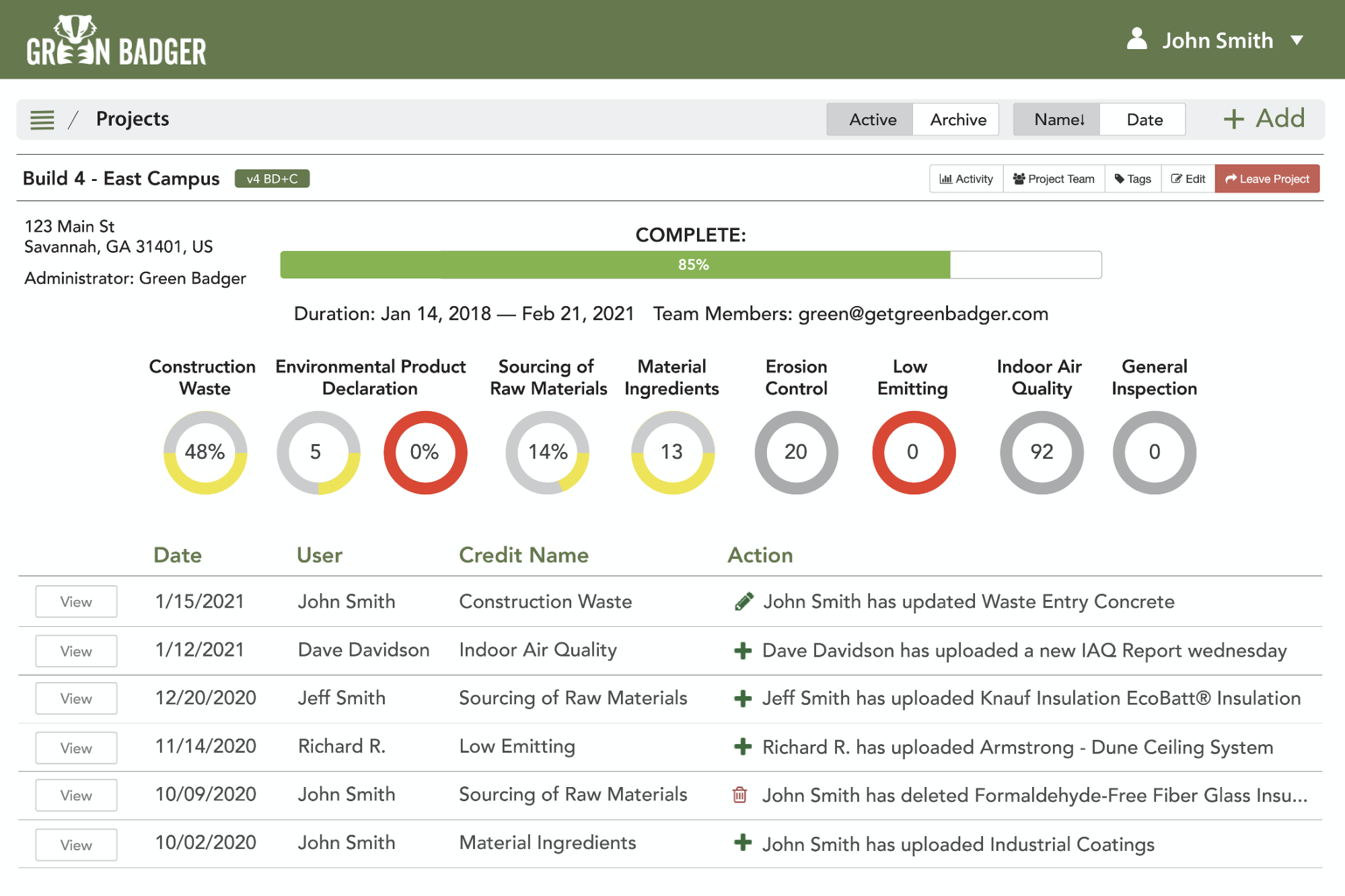 Reduce the risk of missing LEED goals
Getting to the end of project anding finding out you're just short of a LEED goal isn't good for anyone. Green Badger provides unparalleled transparency into your project to help avert any challenges the team encounters
4. Incorporate your product library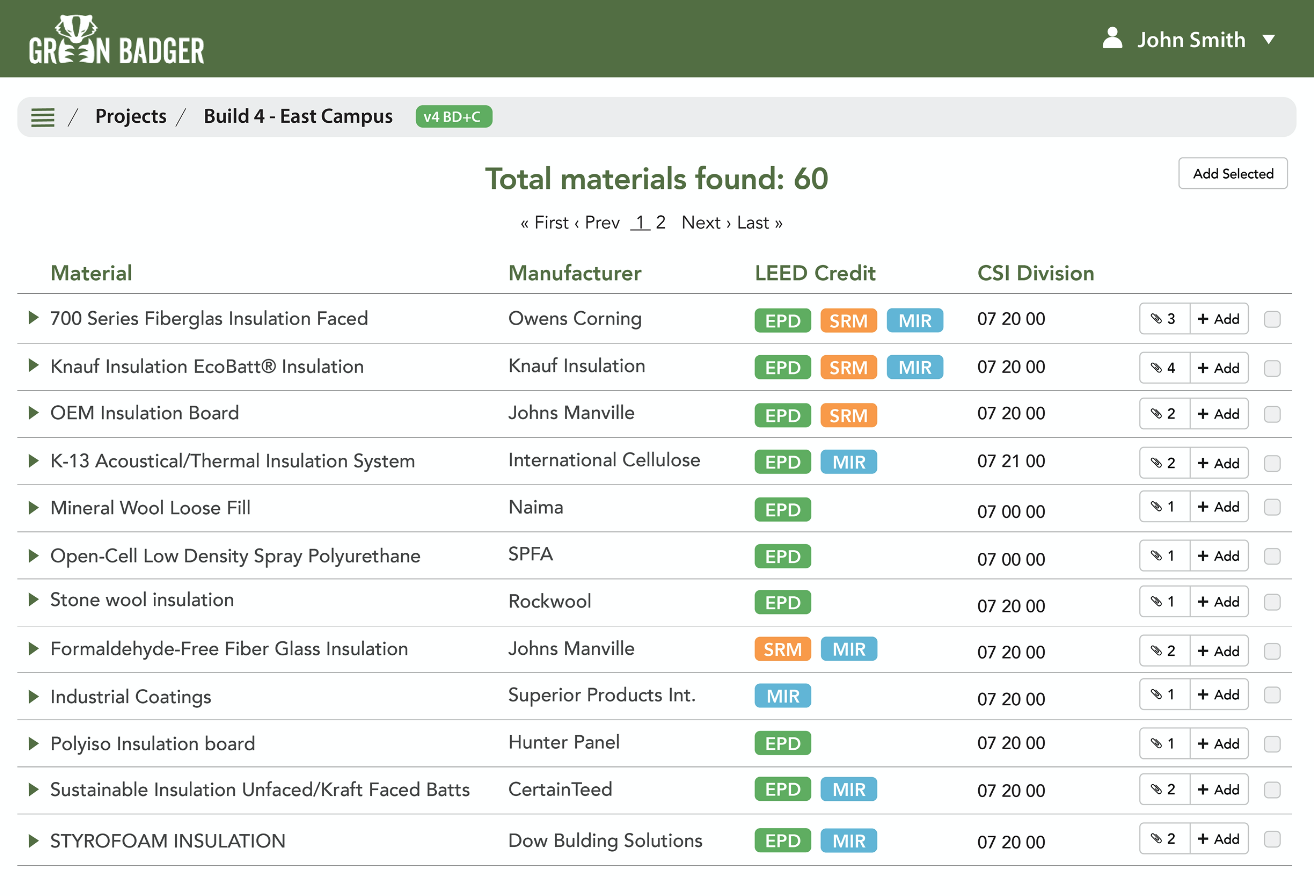 Incorporate your product library
Have your own product standards or libraries? Import them into Green Badger and every one of your project team's will have instant access at their fingers.
Green Badger is trusted by the Top Green Construction Companies
Real-time project dashboard
Manage all your documentation in one place while eliminating piles of receipts, binders of product submittals, and outdated spreadsheets.
Instant product verification
Scan barcodes or search our database for instant access to MSDS, VOC content, and LEED v4 compliant products.
Cloud-based collaboration
Our cloud collaboration lets teams work together seamlessly while easing the burden with personnel changes.
Desktop, mobile, iOS, or Android – our native applications work seamlessly in the office or in the field.
Mobile app allows for real-time creation of IAQ and ESC reports – send a customized PDF from the job site.
In the end, you'll have all of your LEED documentation formatted, packaged, and ready to submit for USGBC certification review.
We're the only ones doing LEED construction software – and we do it well.
LEED Resources for your Project Team
Sustainability compliance has never been this easy.
Learn more about how you can eliminate the headache of LEED paperwork and streamline construction ESG tracking. Schedule a personal demonstration with one of our LEED gurus to see the impact Green Badger can have on your green building compliance.