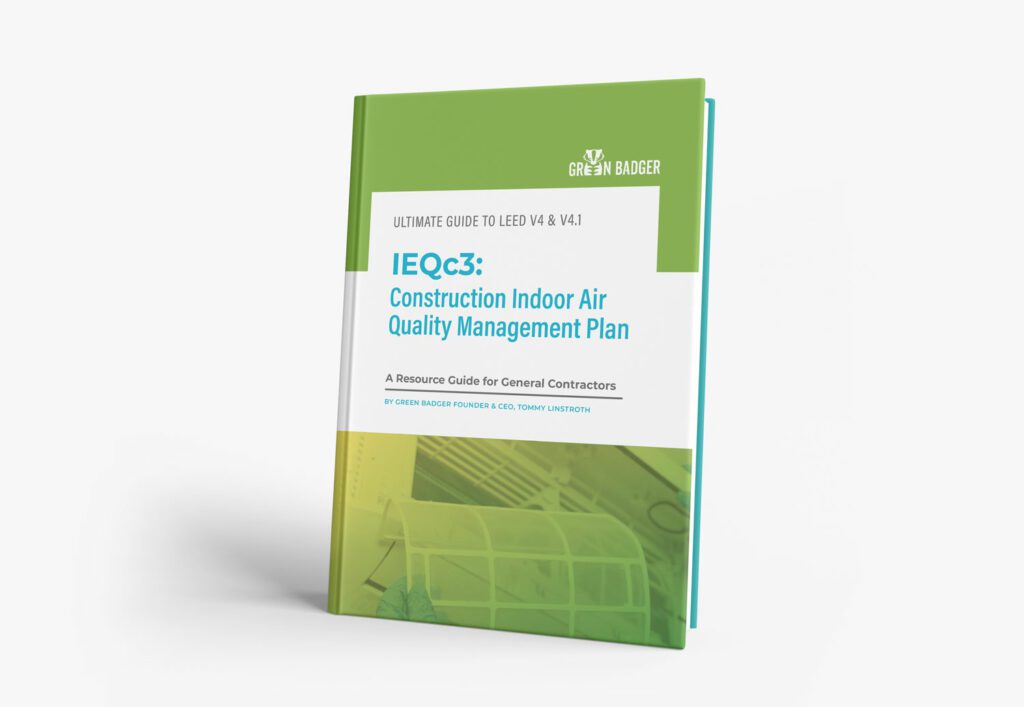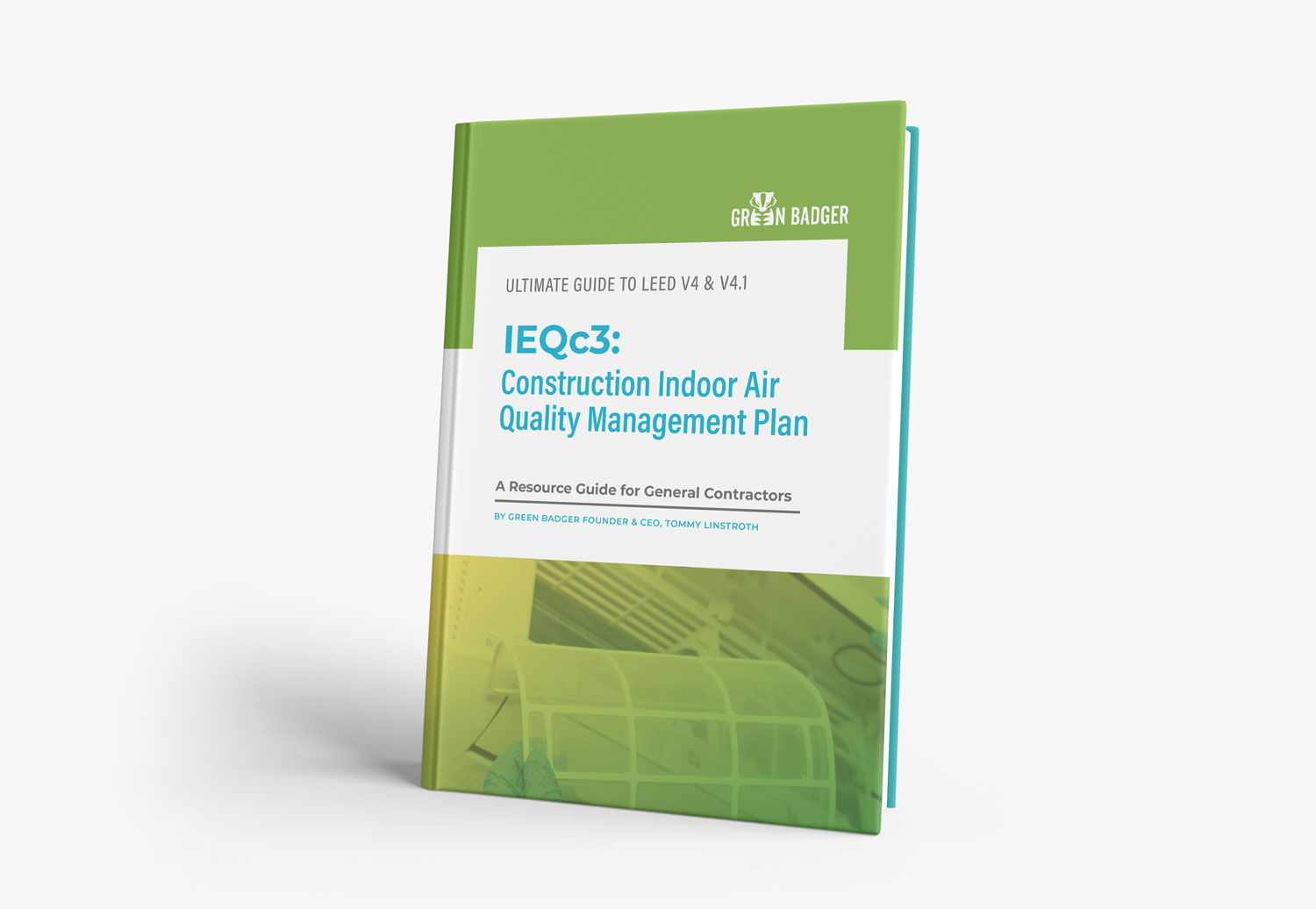 IEQc3: Construction Indoor Air Quality Management Plan
The Construction IAQ Management Plan credit is essentially unchanged from LEED 2009, heck even from LEED 2.2! It took running through burning coals to get here, but alas – take a deep breath of (clean because we've had an IAQ management plan) air and exhale because this one is pretty straightforward.
Download the Construction IAQ Management Plan eBook
Download the eBook to get all the LEED requirements, strategies, and best practices to achieve the IEQc3: Construction Indoor Air Quality Management Plan credit.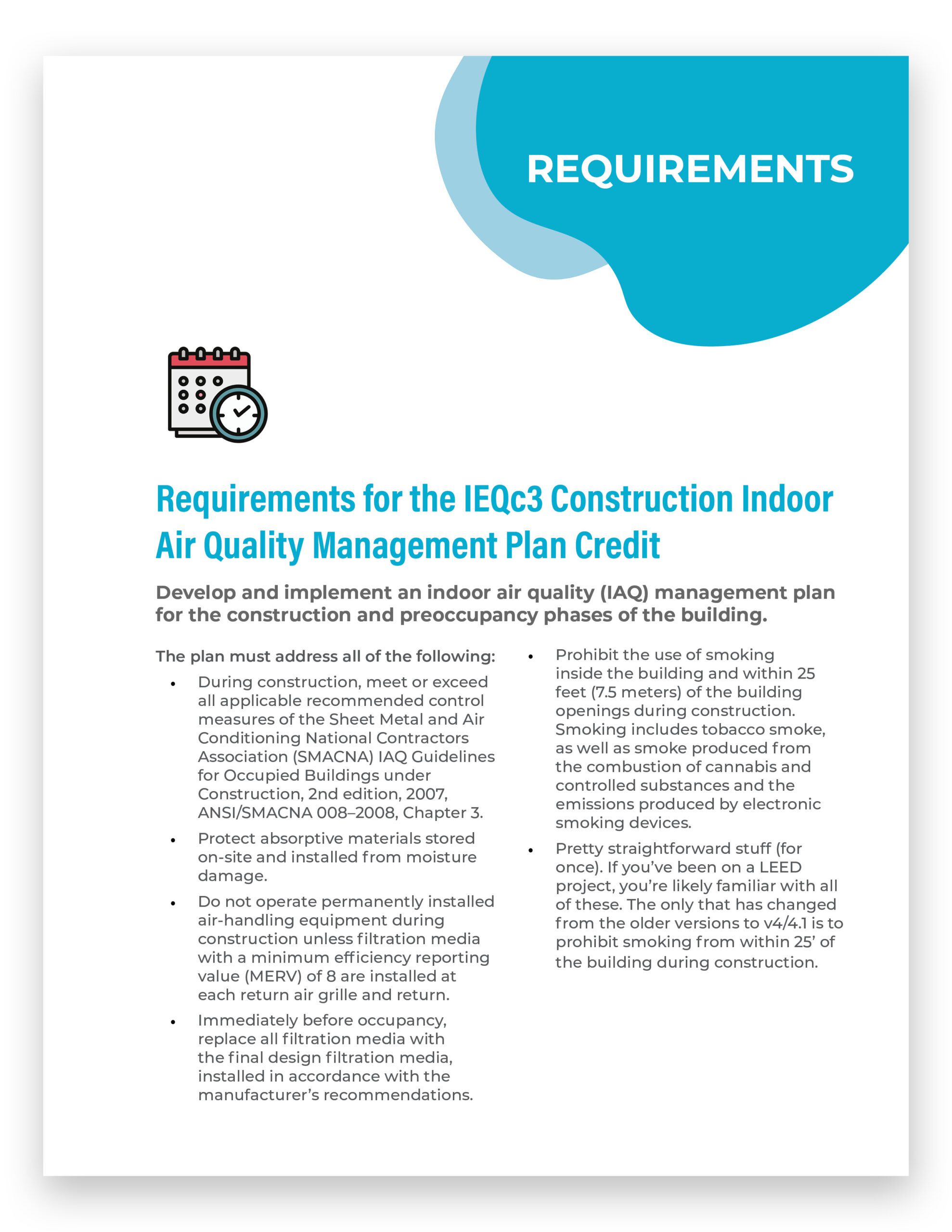 Requirements for Construction IAQ Management Plan in LEED v4 and v4.1
Develop and implement an indoor air quality (IAQ) management plan for the construction and preoccupancy phases of the building.
The plan must address all of the following:
During construction, meet or exceed all applicable recommended control measures of the Sheet Metal and Air Conditioning National Contractors Association (SMACNA) IAQ Guidelines for Occupied Buildings under Construction, 2nd edition, 2007, ANSI/SMACNA 008–2008, Chapter 3.

 

Protect absorptive materials stored on-site and installed from moisture damage.

 

Do not operate permanently installed air-handling equipment during construction unless filtration media with a minimum efficiency reporting value (MERV) of 8 are installed at each return air grille and return.
Immediately before occupancy, replace all filtration media with the final design filtration media, installed in accordance with the manufacturer's recommendations.

 

Prohibit the use of smoking inside the building and within 25 feet (7.5 meters) of the building openings during construction. Smoking includes tobacco smoke, as well as smoke produced from the combustion of cannabis and controlled substances and the emissions produced by electronic smoking devices.
Pretty straightforward stuff (for once). If you've been on a LEED project, you're likely familiar with all of these. The only that has changed from the older versions to v4/4.1 is to prohibit smoking from within 25' of the building during construction.

 

Download the LEED IEQc3 eBook to get strategies and best practices for Construction IAQ Management Planning
This credit is pretty straightforward to achieve. You need plenty of time to plan this out as none of really goes into effect until you're vertical. For Interiors projects, you don't have this luxury. You'll have to show up on-site with a plan ready to go! Download the ebook for a full list of strategies to earn this credit.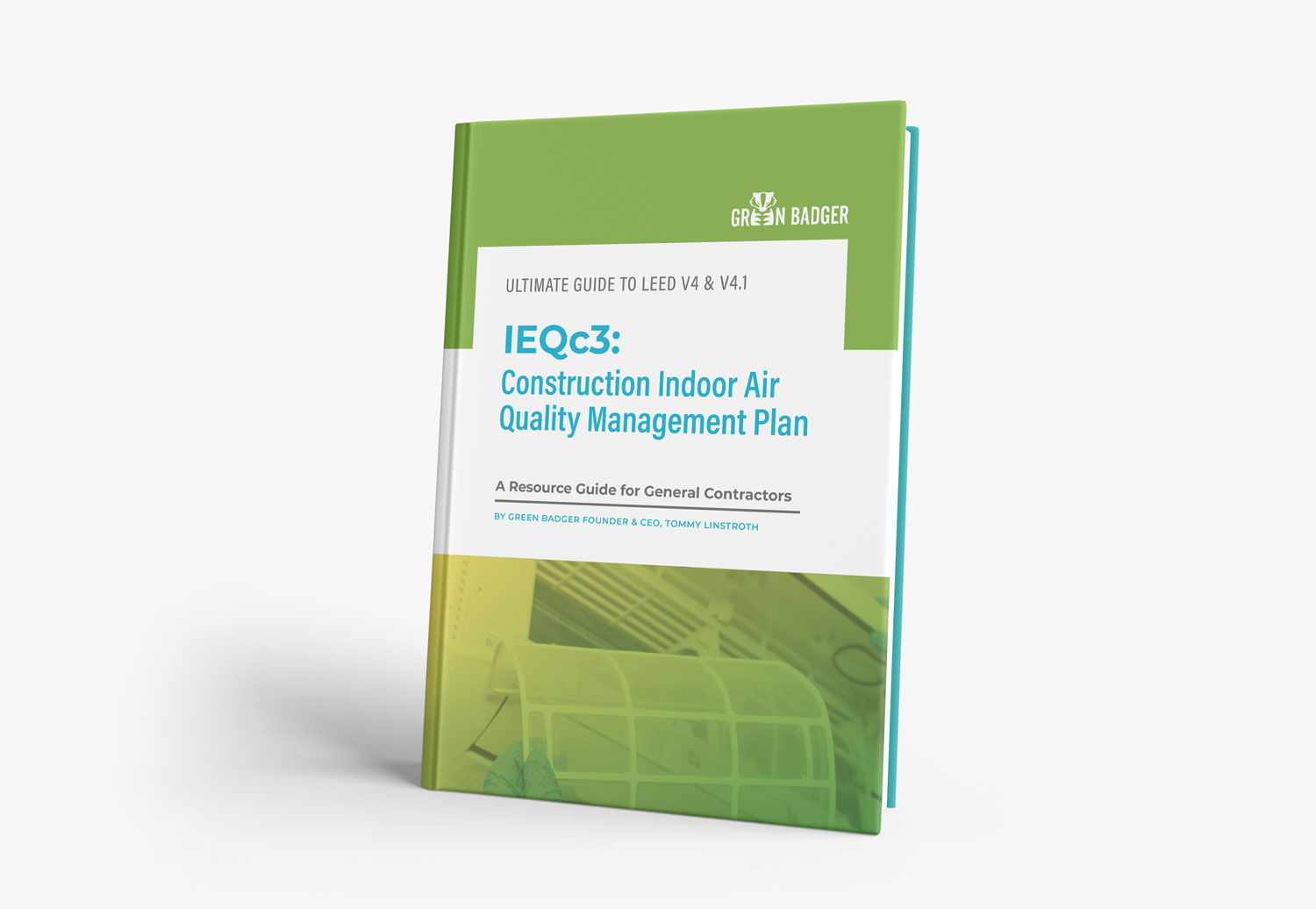 Download the Construction IAQ Management Plan eBook