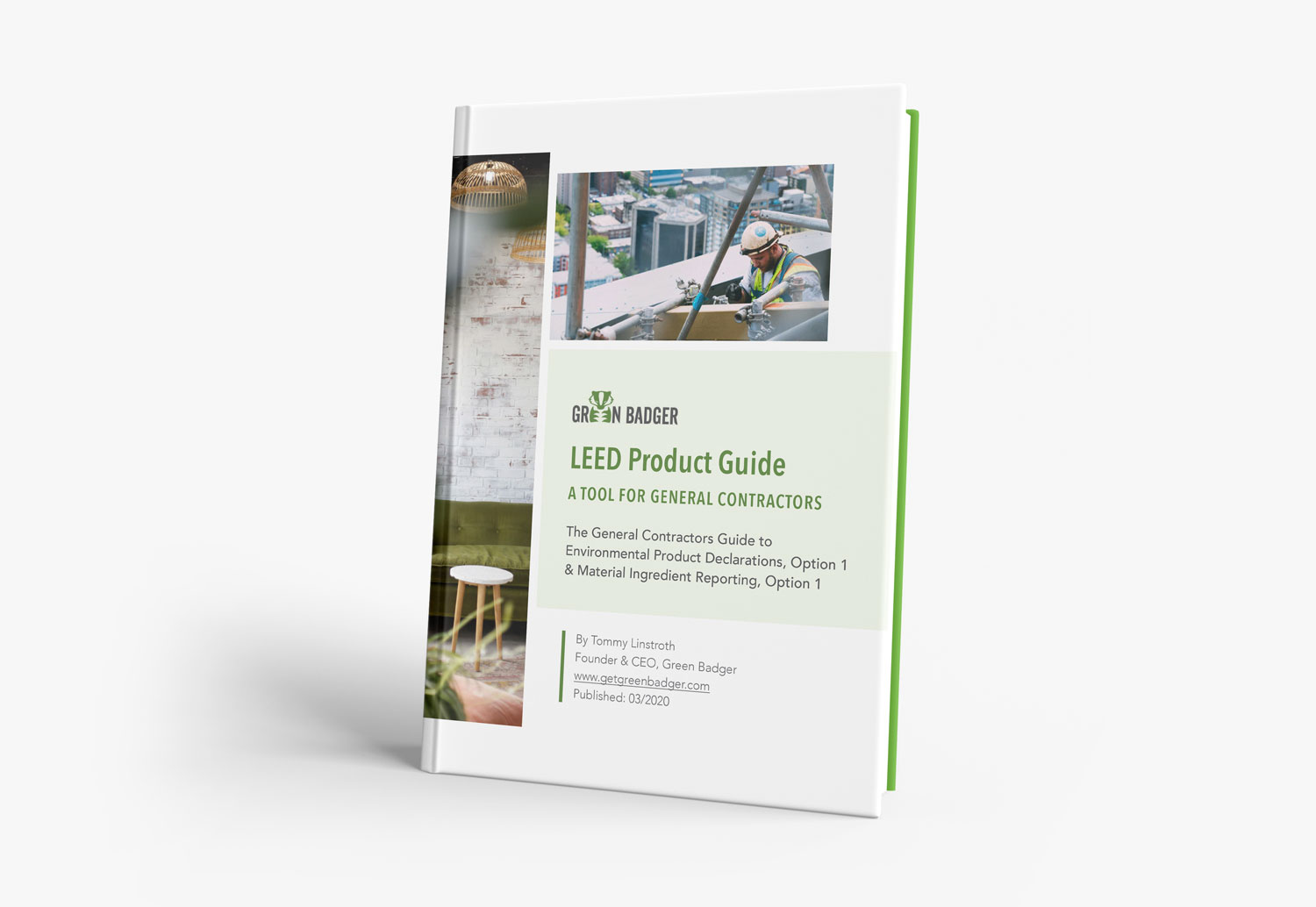 Your definitive guide for finding products to most easily earn the Environmental Product Declarations and Material Ingredient Reporting credits in LEED v4 and v4.1.
From how to tell product documentation complies to which products you should keep an eye out for, Green Badger's LEED product guide will set you on your path to easy credit achievement. This is our framework of the product categories with the broadest number of manufacturers and product lines with EPDs, HPDs, Cradle to Cradle certifications, and Declare labels.
Download the LEED Product Guide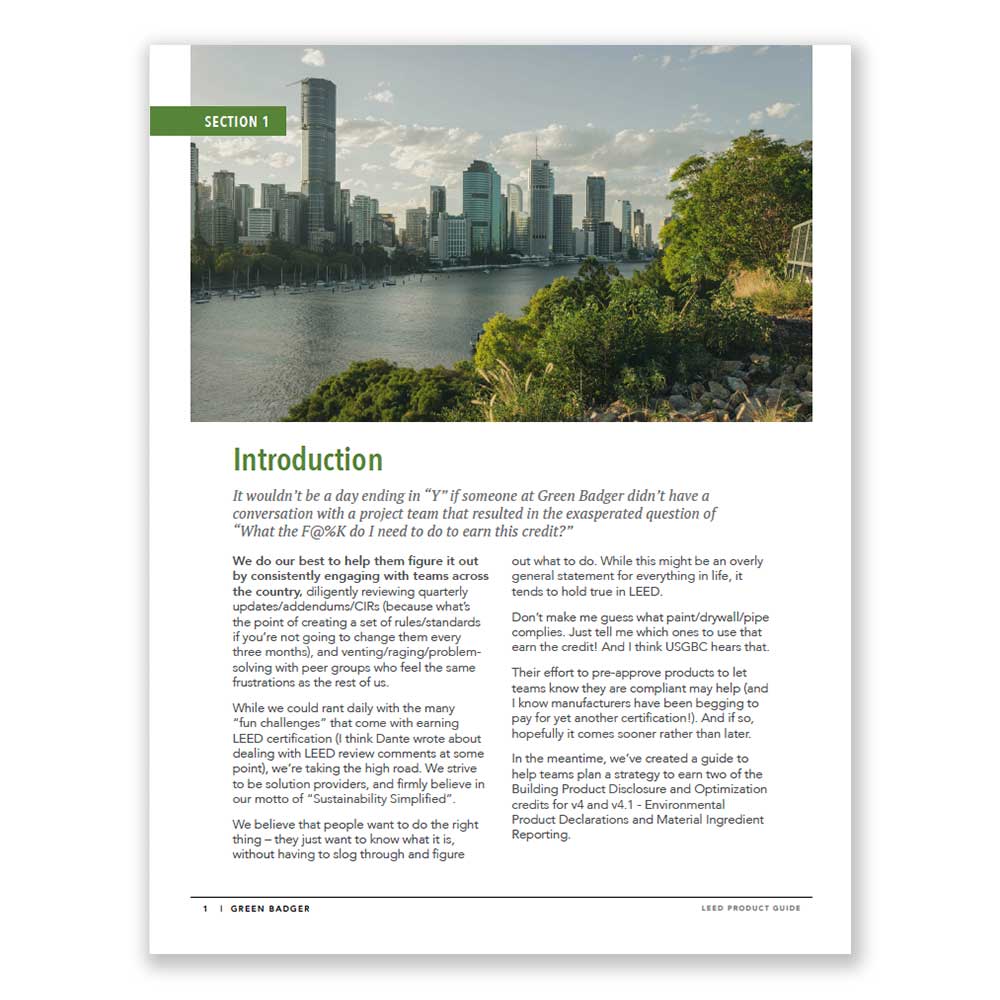 It wouldn't be a day ending in "Y" if someone at Green Badger didn't have a conversation with a project team that resulted in the exasperated question of "What the F@%K do I need to do to earn this credit?"
We do our best to help them figure it out by consistently engaging with teams across the country, diligently reviewing quarterly updates/addendums/CIRs (because what's the point of creating a set of rules/standards if you're not going to change them every three months), and venting/raging/problem solving with peer groups who feel the same frustrations as the rest of us.
In this section, we cover:
A brief Q&A of the differences between LEED v4 vs. v4.1
What makes a product compliant with LEED?
SECTION 2: Environmental Product Declarations, Option 1
SECTION 3: Material Ingredient Reporting, Option 1
SECTION 4: LEED Compliant Products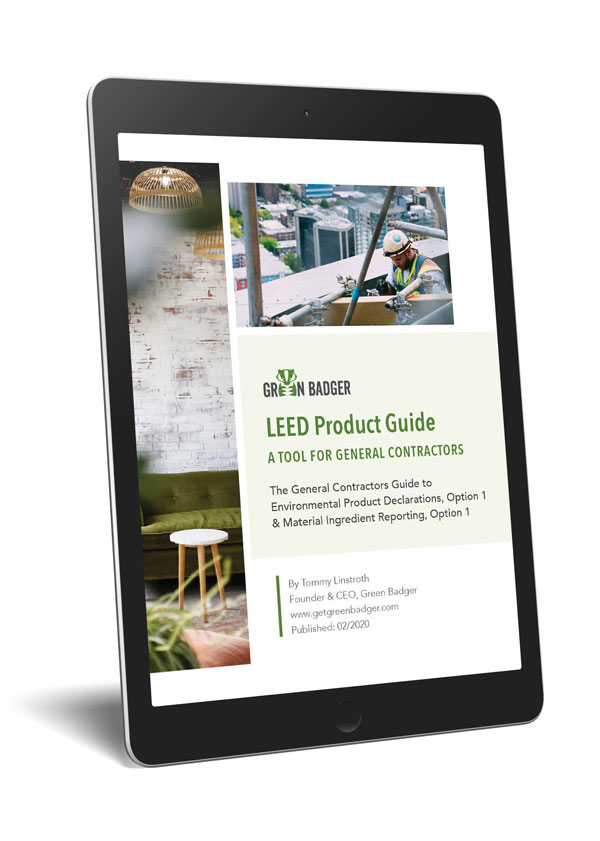 Download the LEED Product Guide