Flush Out Worksheet & Sample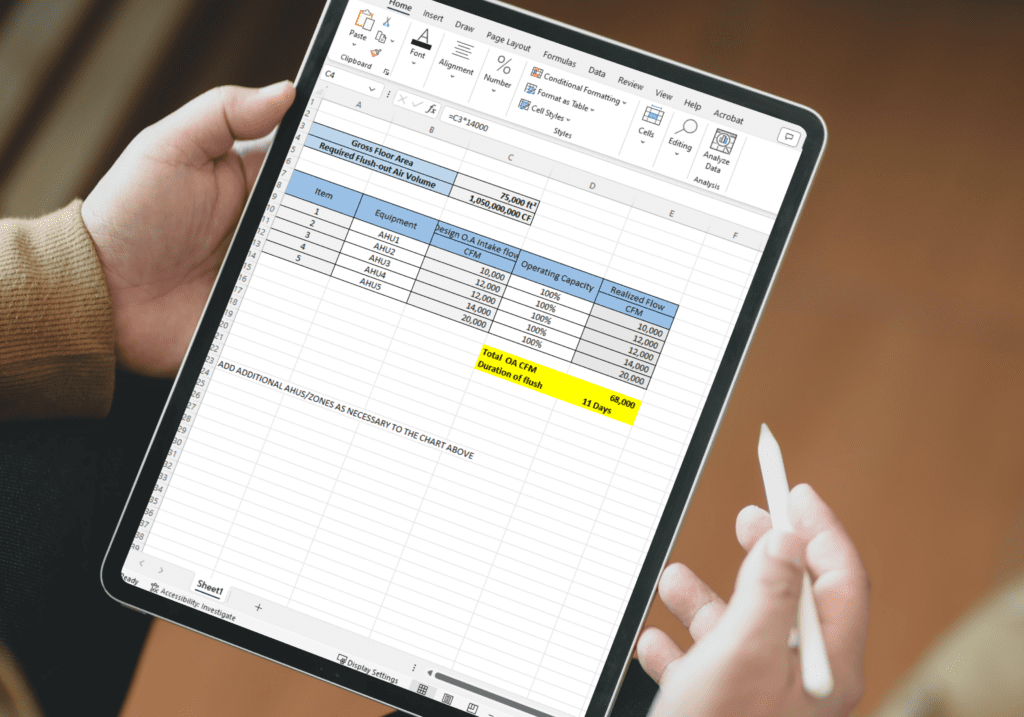 During construction, various materials and processes can introduce airborne pollutants such as dust, particulates, and off-gassing from building materials. Implementing flushing out procedures during this phase helps to mitigate the accumulation of these pollutants, ensuring that the indoor environment remains healthier and more comfortable for both construction workers and future occupants.
Please complete the fields below to download the template.