In the current industry, there is almost a compulsory nature about the LEED documentation process. Tommy Linstroth created Green badger to solve LEED documentation headaches.
By Luke Carothers via Civil and Structural Engineer Magazine
With an impetus on not only achieving LEED certification but tmaintaining it as well, many in the AEC industry are in need of accurate and efficient software capabilities to support their LEED documentation aspirations. This is where Tommy Linstroth comes in.
Tommy Linstroth is the founder and CEO of Green Badger, a software company that allows companies to manage and automate LEED documentation.
Linstroth saw the need for a more efficient guide through the LEED documentation process when he was running a consulting business that helped customers and clients across the U.S. design, develop, and manage green buildings. It allowed him to use his experience of managing millions of dollars of real estate to say what worked on paper and what worked in practice.
What his experience running that consulting business told him was that his way of documenting and managing LEED certification materials might not be the most efficient. Not only that, but everyone in the industry was pretty much stuck in the same position. Linstroth recalls using labor-intensive tracking methods such as "dozens and dozens and dozens of spreadsheets." He also recalls there being no other way. No better way. So, he built a better way.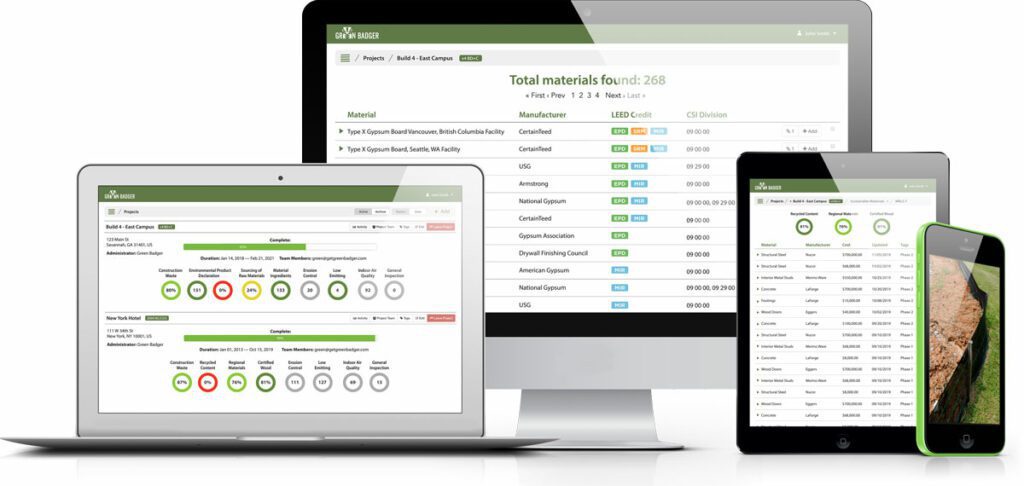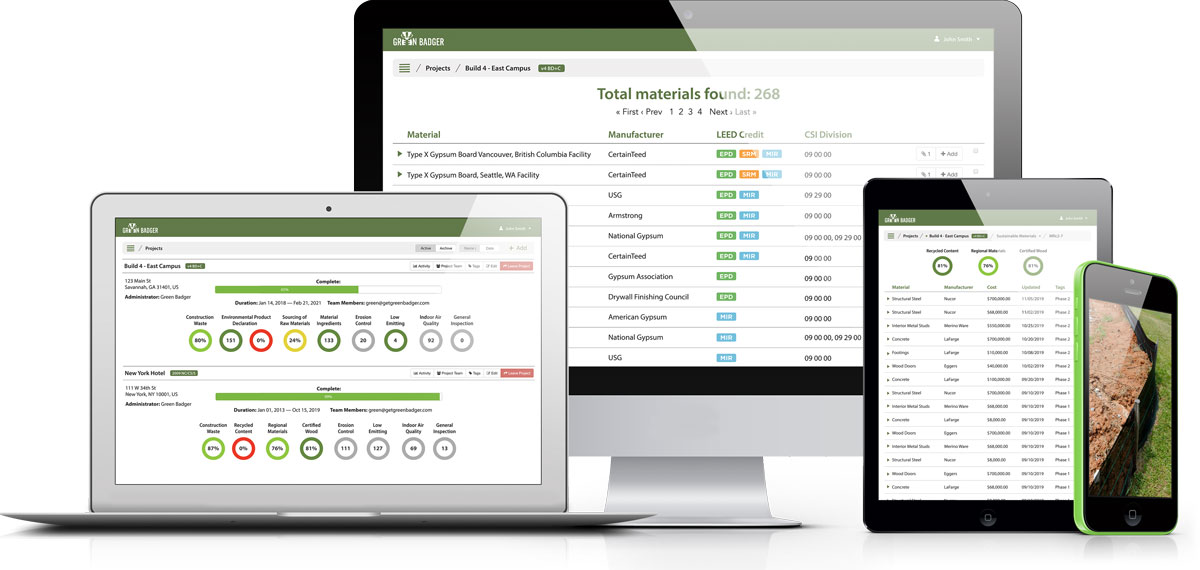 Tommy Linstroth on Building Green Badger from the Ground Up
The idea for Green Badger was originally formed around 2013, but the company didn't go to market until 2015.
Green Badger started as a tool for Linstroth's consulting business. He would go on site walks as a consultant and notice contractors having small discrepancies, causing them to lose LEED points. Linstroth wanted a tool that contractors could just point and scan. The first prototype was a database and a scanner. It began as a tool for the construction sector.
Today, the number of contractors who trust Green Badger to manage their LEED documentation is growing rapidly. They have hundreds of projects currently active over the span of the U.S. and Canada. This includes contractors both large and small.
Linstroth believes this rapid gain in market traction is likely due to its transformative nature. He believes that his job isn't as hard as convincing an Android phone user to switch to an iPhone because a few of the features are better. The switch to Green Badger is a much more transformational shift; it is a leap forward for those who had been tracking the documentation manually.
This means that the product, Green Badger, "sells itself". People are so amazed by the shift and the ease that it becomes easy to adjust to the transition. Linstroth knows from experience that people hate the old process, and he knows how liberating the switch to digital documentation can be.
One challenge for the growth is a constant need for change. On top of listening to users and implementing changes to make the software easier to use, Linstroth and his team must keep up with the ever-changing nature of LEED regulations themselves. LEED is currently in its fourth version (LEED v4.1). On top of that, the USGBC offers quarterly updates to the LEED regulation code. Green Badger is able to adapt to these changes and make it easy for contractors to focus on the project at hand rather than trying to follow regulation.
Linstroth doesn't believe that this is simply a tool, however. He believes that Green Badger can be a force that positively pushes the envelope in the industry. Just as the LEED regulations are updated to reflect progress towards greener, healthier buildings, Green Badger is able to facilitate and reinforce these steps forward by helping contractors adhere to the most recent guidelines.
One of Linstroth's hopes is to grow the green building market in North America where he sees us lagging behind other regions such as Europe in the sense that our regular building codes do not necessarily promote sustainable construction. In other words, the projects taking place within the green building market are able to stand against any in the world, but those who are not actively seeking sustainability certification need to catch up to international standard.
According to Linstroth, the green building sector represents roughly 30 percent of the construction market in the United States. He believes that number will increase to 40 percent in the next few years. Based on the tremendous amounts of growth the market has seen since LEED was finalized in the early 2000s, Linstroth believes there is no reason that number won't increase to near 80 percent past a decade or so.
Click here to learn more about Tommy Linstroth and his work at Green Badger, and how to save time and money on green certification.
---
Luke Carothers is the Editor for Civil + Structural Engineer Media. If you want us to cover your project or want to feature your own article, he can be reached at lcarothers@zweiggroup.com.