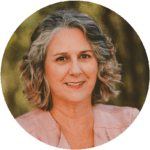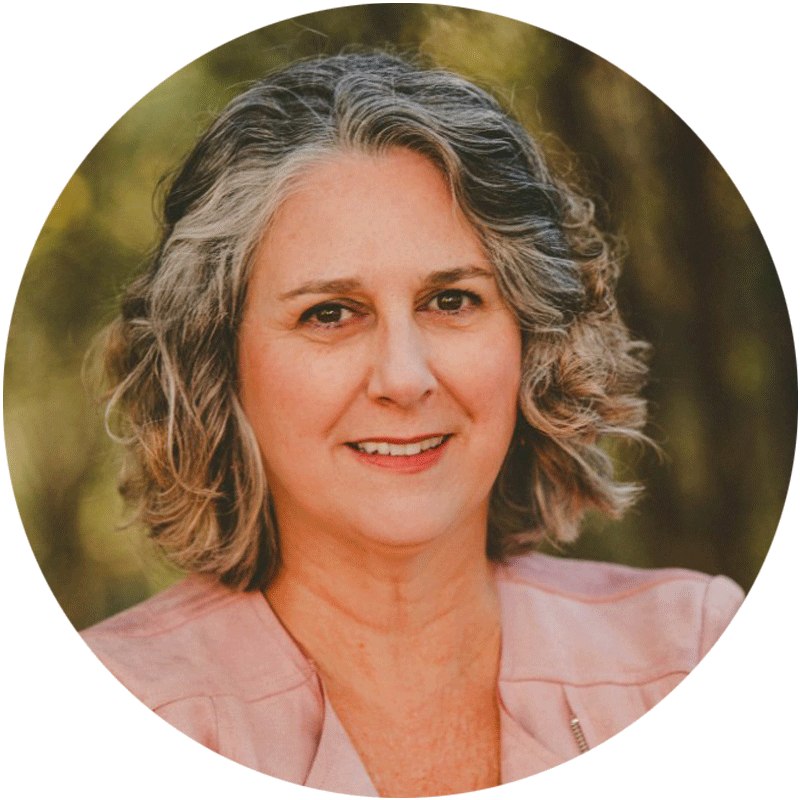 The environmental impacts of landfill waste are rapidly escalating, and the building industry is a major contributor responsible for adding millions of tons of construction and demolition debris each year. To help counter this, there are five avenues for credits that encourage collaboration between general contractors, haulers, and manufacturers to prevent landfill accumulation.
In this first part of our series, we'll explore the benefits of Extended Producer Responsibility programs.
The Problem:
In 2018 around 146.1 million tons of waste were placed in landfills according to the EPA, and construction and demolition (C&D) debris comprised nearly 25% of the entire U.S. waste stream. Between 1990 and 2018 C&D waste increased 324% and global construction waste is predicted to hit 2.2 billion tons by 2025 (Transparency Market Research). Given that landfills are often attributed to groundwater contamination, climate change, and causing health problems for neighboring communities, this is an escalation we can't afford to ignore. Source: 23 Construction Waste Statistics | BigRentz and Steelcase End of User Partnership Program).
The Solution:
When working together, manufacturers, recycling companies, and contractors can significantly reduce the amount of waste that goes to landfills. One of the ways USGBC encourages this collaboration is by awarding LEED credits for using products covered by manufacturers' Extended Producer Responsibility (EPR) programs. Also known as product take-back programs, these systems address disposal and recycling of waste and removed products, diverting material from landfills or turning them into new products. They encourage manufacturers and builders to take a more proactive role in the environmental impact of their products, particularly when it comes to end-of-life management.
A notable example is Bentley Mills' FULFILL Reclamation program, which has diverted more than 250 million pounds of carpet from landfills since 1994. The company handles the logistics, transport, and processing of used carpet and provides reclamation certificates verifying the recycling effort. EPR programs also can include third-party recycling programs that collect used construction materials and then sell or transport them back to the manufacturer for recycling.
What are the Environmental Benefits of a Take-Back Program?
Increase diversion from overburdened landfills
Reduce demand on natural resources
Help meet industry-wide and national goals for improvement
Encourage design for recyclability – finding new uses for products once they have exhausted their use
Using waste in a closed-loop process
What are the Business Benefits of a Take-Back Program?
Possible LEED credit for responsible sourcing and waste management
Offer a value-added service to your customers
Possible credit toward new products, such as InPro's Take-Back program
Documentation Needed for LEED
EPR programs are future-focused but your LEED project receives credit during the installation stage even though reclamation might not happen for many years or even decades.  
To ensure LEED eligibility for this responsible sourcing, make certain that your particular product and manufacturer are explicitly listed in the program details. Simply obtain the brochure available on the manufacturer's website, outlining the accepted products, packing instructions, shipping details, and be sure to include the cost of the newly installed item.

Below, is an example of a take-back program brochure: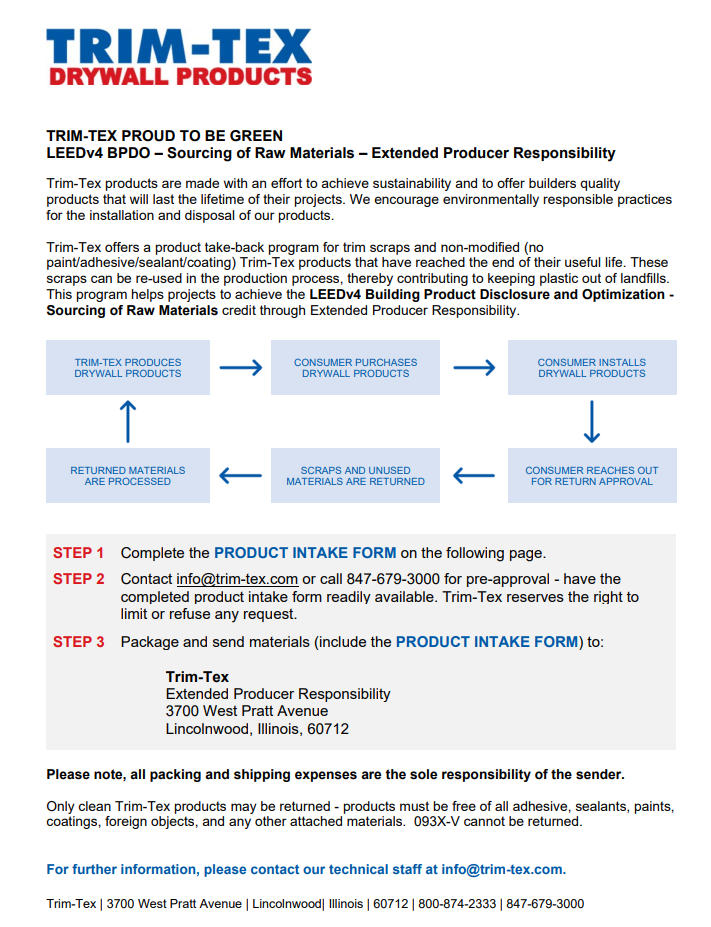 Certain manufacturers, Interface, is a good example, include third-party verification of their EPR program through Green Circle, creating additional useful documentation.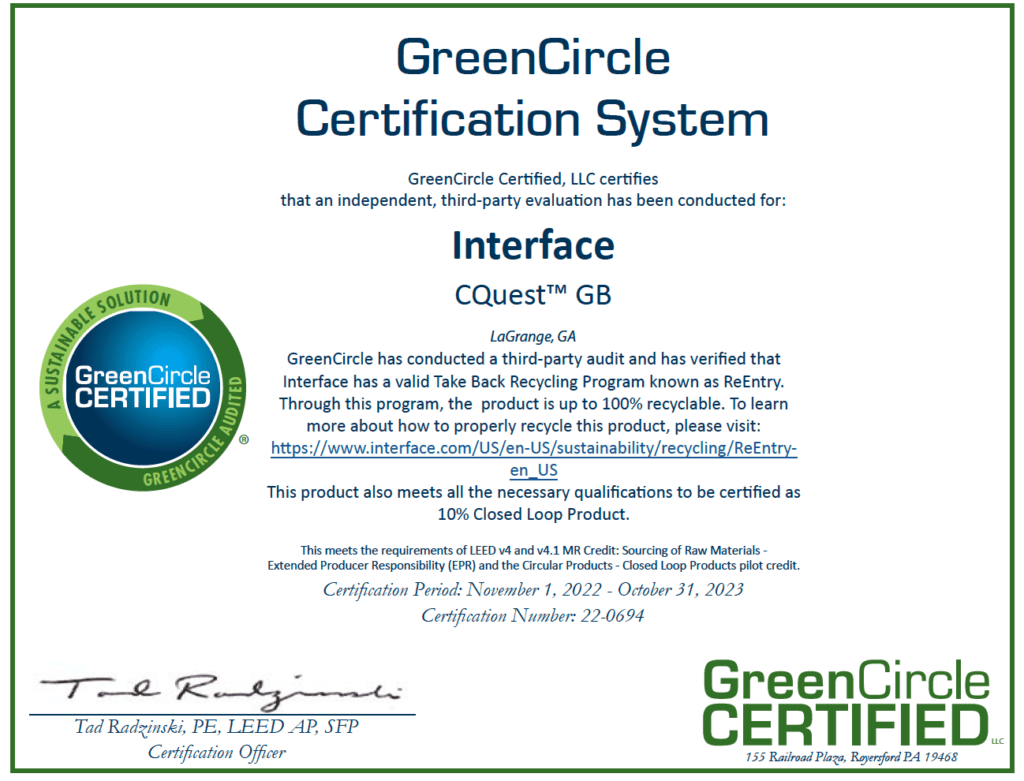 Every Bit Counts
Incorporating take-back programs into a general contractor's responsible sourcing strategy is pivotal. They play a vital role in alleviating landfill impact and help manufacturers adhere to ethical practices and sustainability goals.
Given the size of the industry's impact – the 2.2 billion tons of projected annual C&D waste – even small percentage improvements will equate to measurable gains, benefiting both the environment and businesses.
For more on this, read Green Badger's eBook: MRc3: Sourcing of Raw Materials and review the programs below. For the complete perspective, download our Ultimate Guide to LEED v4 and v4.1 Construction.
Take-Back Programs To Consider:
Armstrong On and On Recycling Program (acoustical ceiling tiles) – includes a cost calculator comparing the cost of putting the tiles into landfill vs. the cost of recycling, and the carbon savings from landfill avoidance.
ASSA ABLOY End-of-Life (PEOL) Recycling Program – covered subsidiaries: Adams Rite, Arrow, Baron, Ceco Door, Concept Frames, Corbin Russwin, Curries, Fleming, Medeco, Norton, Pioneer, Rixson, Sargent, Stiles, Yale
Bentley Mills Fulfill Carpet Reclamation – approved carpet/carpet pad/attached cushion, check for max widths accepted
CertainTeed Ceiling Recycling Program
Crossville Tile Take-Back Program – porcelain only – previously installed or unused; metal/glass/ceramic/natural stone is NOT accepted; other manufacturers' previously installed tiles will be accepted only if it is being replaced with Crossville tile – an authorization form is required.
Flexco Floors Impact Program – Flexco will ship a container to your site for qualified materials
InPro Take-Back Program – rigid vinyl and G2 BioBlend polymer products; InPro offers a credit, valid for 1 year, toward purchase of new InPro products; the credit is $1.50/lb of returned material
Interface Reentry Specification, U.S. – Interface carpet tile and Sound Choice LVT; product must have been installed with releasable adhesive or Interface's TacTiles carpet tile installation system
J&J Flooring/EF Contract/Engineered FLOORS/Kinetex – broadloom, modularMannington CARE Carpet Recycling; post-consumer carpet
Nora Take-Back Program – waste and scrap from recent installations of NEW Nora flooring and Nora accessories
Roppe IMPACT Extended Producer Responsibility Program – Pinnacle Rubber Base, and other rubber base and accessories; see brochure for full product line accepted
SHAW re[TURN] Reclamation Program – 500 square yards or more; EcoWorx Tile or Broadloom in US/Canada
Sherwin Williams Paint Care Recycling Program – check details carefully; drop-off sites offered
STEELCASE End of Use Partnership Program – contact your sales lead/dealer
Tarkett ReStart Recycling Program – contact manufacturer regarding post-installation off-cuts and post-consumer flooring, including vinyl and carpet tiles
USG GCG Ceilings Recycling Take-Back Program – acoustical ceiling panels, Eclipse, Millenia, Fissured, Olympia Micro; see brochure for full list of accepted brands