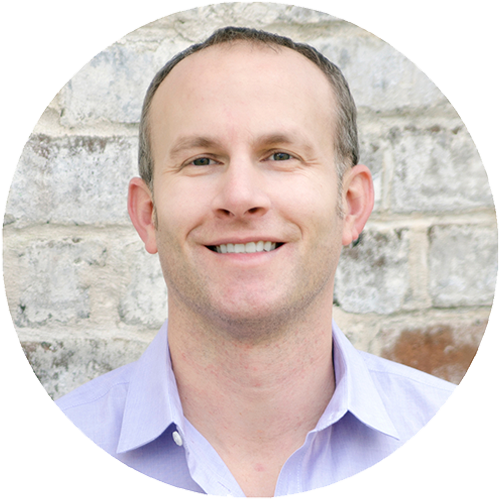 by Tommy Linstroth
Founder and CEO at Green Badger
LEED Fellow
Jobsite Sustainability Portal Overview
Green Badger, the champ of streamlining and automating the building construction process, has just launched a Jobsite Sustainability Portal.
Green Badger is known for helping project teams focus on getting buildings built on time and on budget, saving them from thousands of hours of frustration and wasted time tracking LEED paperwork. The same innovation has been applied to supporting companies in their efforts to examine embodied carbon present in their building structures and the materials inside their buildings. Advanced lifecycle analysis software, Environmental Product Declarations, and the Ec3 calculator are all beginning to regard the more holistic nature of materials.
Green Badger has spent the last year mapping and developing their Jobsite Sustainability Portal to track, benchmark, and reduce carbon, water, and energy use as it relates to the construction process.
Green Badger already allows project teams to track waste management, indoor air quality, and erosion and sedimentation Control. Their new Jobsite Sustainability Portal offers even more ways to systematize sustainability into your daily construction activities, keeping you at the cutting edge of the competition.
The Jobsite Sustainability Portal is designed to manage 1 project or 100. The intuitive interface, plug-and-play widgets, mobile apps, and third-party integration all offer you a holistic approach for gathering data, tracking metrics, benchmarking, flagging deficiencies, and achieving continuous improvement. If you are already a Procore user, you will be familiar with top-driven navigation from dashboard to dashboard, managing data entry and exports, and on-demand resources/tutorials.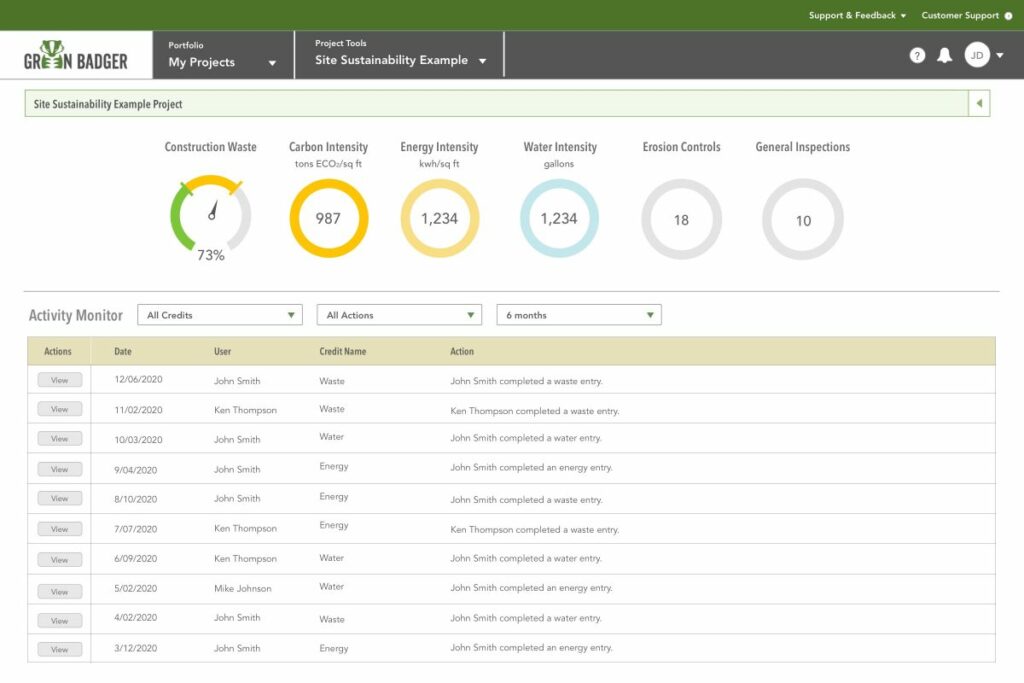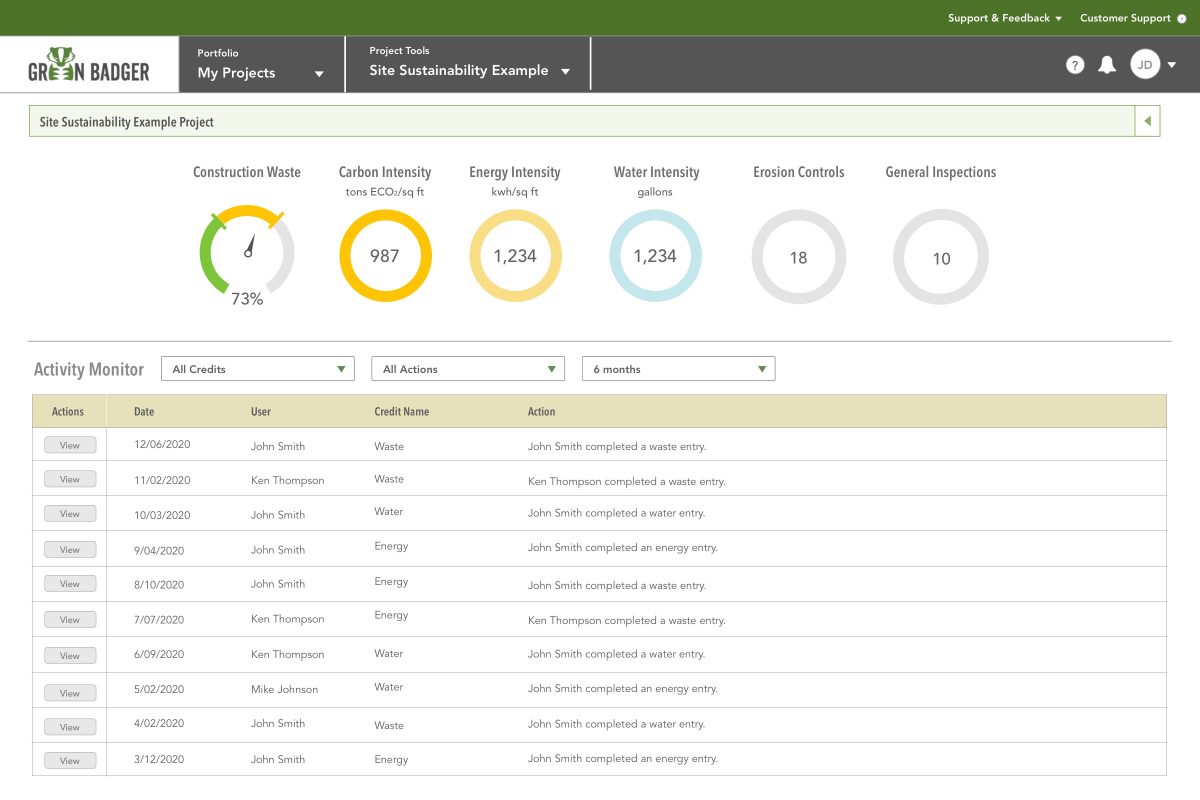 An example of just one of the Jobsite Sustainability Portal's dashboards
Jobsite Sustainability Portal Metrics to Track
Whether your project is LEED-certified or not, you can roll metrics into daily activities and easily report back to owners who are interested in their carbon footprint. Metrics can include air quality, water use, severe weather exposure, erosion and sedimentation control, nutrition, fitness, mental and physical wellness, demolition versus construction waste, embodied carbon, carbon intensity over time, and energy use (by fuel type, for product transport, for commuting, or for business travel).
You can create your own general inspections – create custom templates, add as many measures as you like, snap photos with your mobile device, add captions, and export the report as a pdf for owners and managers.
With the Jobsite Sustainability Portal, Data is Power.
The Jobsite Sustainability Portal allows you to manage at the project level and review at a corporate level. Once you have chosen your corporate metrics, and project teams have entered the data, it's easy to see where your projects stand. You can review by type (educational, hospitality, institutional), or by region. You can set internal goals and benchmark against those goals or against industry standards. Specifically assigned user roles to ensure that information is visible only where you allow it. You can assign "enter", "review", or "approve" to each user.

You can track your metrics over time, and the portal offers multiple ways to analyze and interpret the data. Total project data can be exported with excel files and zip files of reports. Managers and analysts can pull this data into other programs to manipulate as needs be.

Jobsite Sustainability Portal Pricing
Pricing is just $100/month per project or $4000 per year. Take advantage of the introductory offer throughout the month of May to get your early bird promotional pricing of only $50 per month per project or $500 per year. Stay ahead of the competition with Green Badger's Jobsite Sustainability Portal!