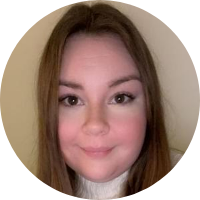 Kristin Brubaker, Education Manager at Green Badger
As more businesses start to assess where they stand on these metrics, ESG (Environmental Social Governance) continues to be a hot topic in the construction sector.
ESG is a concept that those without any prior knowledge may find to be very intimidating and overwhelming, especially when you consider the various ESG frameworks or view an ESG report from another company that is more than 100 pages long. It is crucial not to let that deter you from starting the ESG implementation process at your company, though. Nobody expects your organization to have every single ESG item imaginable in place on your first iteration because ESG implementation does not happen overnight.
Taking The First Steps
Once your organization has decided to begin implementing ESG, it is crucial to begin developing a plan for how to get going and how you intend to expand your ESG over time. The best piece of advice we can give is to start by concentrating on the things that are most straightforward to benchmark. Starting with the easy items that are within your company's control has several advantages, including:
Helping you work out a benchmarking and reporting process before moving on to more difficult metrics.
Shortening the amount of time it takes to start the benchmarking process.
Providing insights on things your company can take action on more easily.
Each company's version of this will be unique, but a common example in the construction industry would be gasoline purchased with company fuel cards. Someone or a division in your company already has this information. It will be easy to enter the total amount of fuel purchased over a given period into an ESG tool like Green Badger to calculate the total carbon emissions from this source. Your organization can decide how to most effectively reduce the impact of this metric once you have examined 12 to 18 months' worth of data. This metric would be regarded as simple because your company has the information and can take immediate action to lessen the impact. In contrast, if you first focused on something like embodied carbon, it would take much more time and effort to benchmark and take any action because embodied carbon affects more than just your own company.
Take the time at the beginning of your ESG journey to determine the easiest metrics to benchmark across your environmental, social, and governance initiatives, and don't hesitate to get started today! Check out our ESG Implementation Guide for General Contractors for more information on getting stated with ESG.