Here are 5 tips to make your LEED bidding case more compelling and set you apart from your competition so that you can win more LEED work.
The ability to win project work is tough enough already, and having LEED in the mix can make it even more challenging.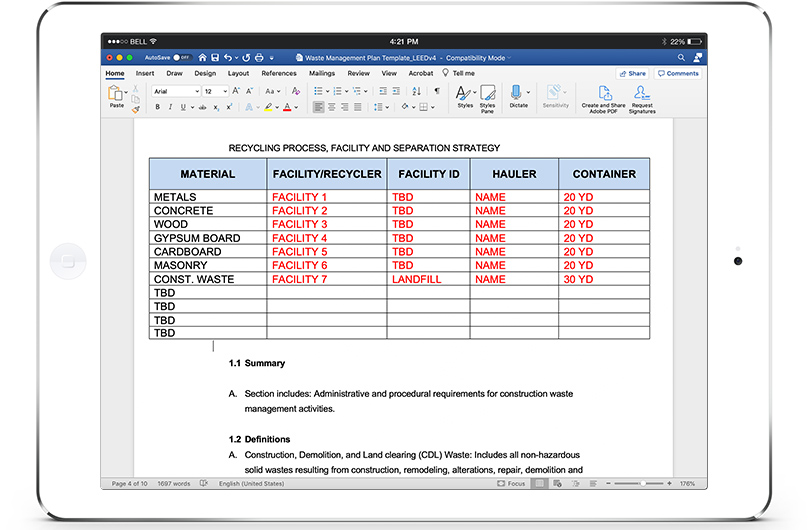 1. LEED Bidding – Have or create a company-specific construction waste management plan.
Have or create a company-specific construction waste management plan that you can use across projects that identifies who is responsible, what actions will be taken to reduce waste, how it will be communicated to the team/subs, and what approaches to recycling and diversion are typically implemented. This let's owners know you'll be ready to meet the project goals. Having a good construction waste management plan is the first step towards earning MRc5 Construction Waste Management in LEED v4.1. First of all, it is required for the pre-requisite under MRp2 to have a construction waste management plan. You can download Green Badger's free construction waste management template here.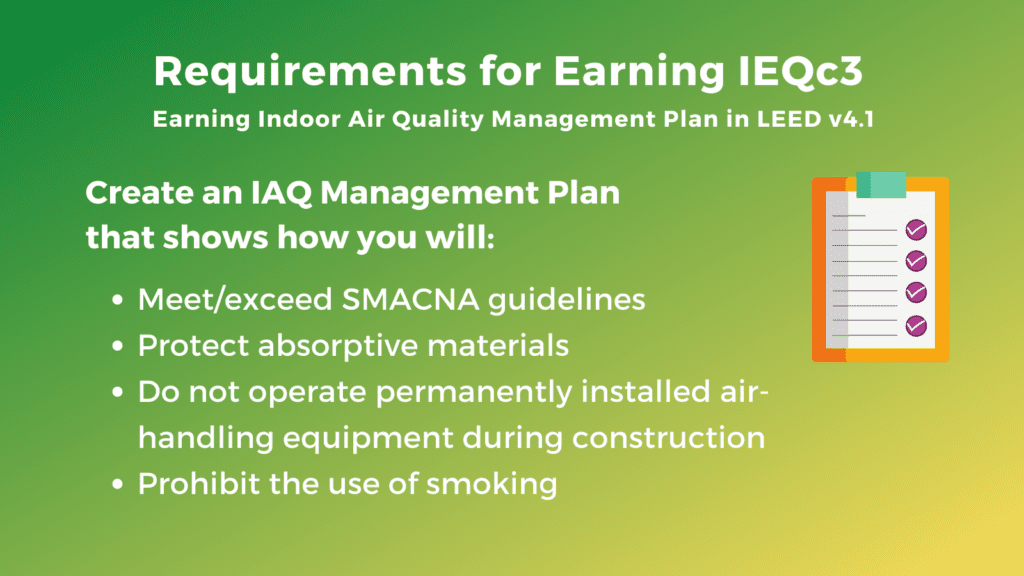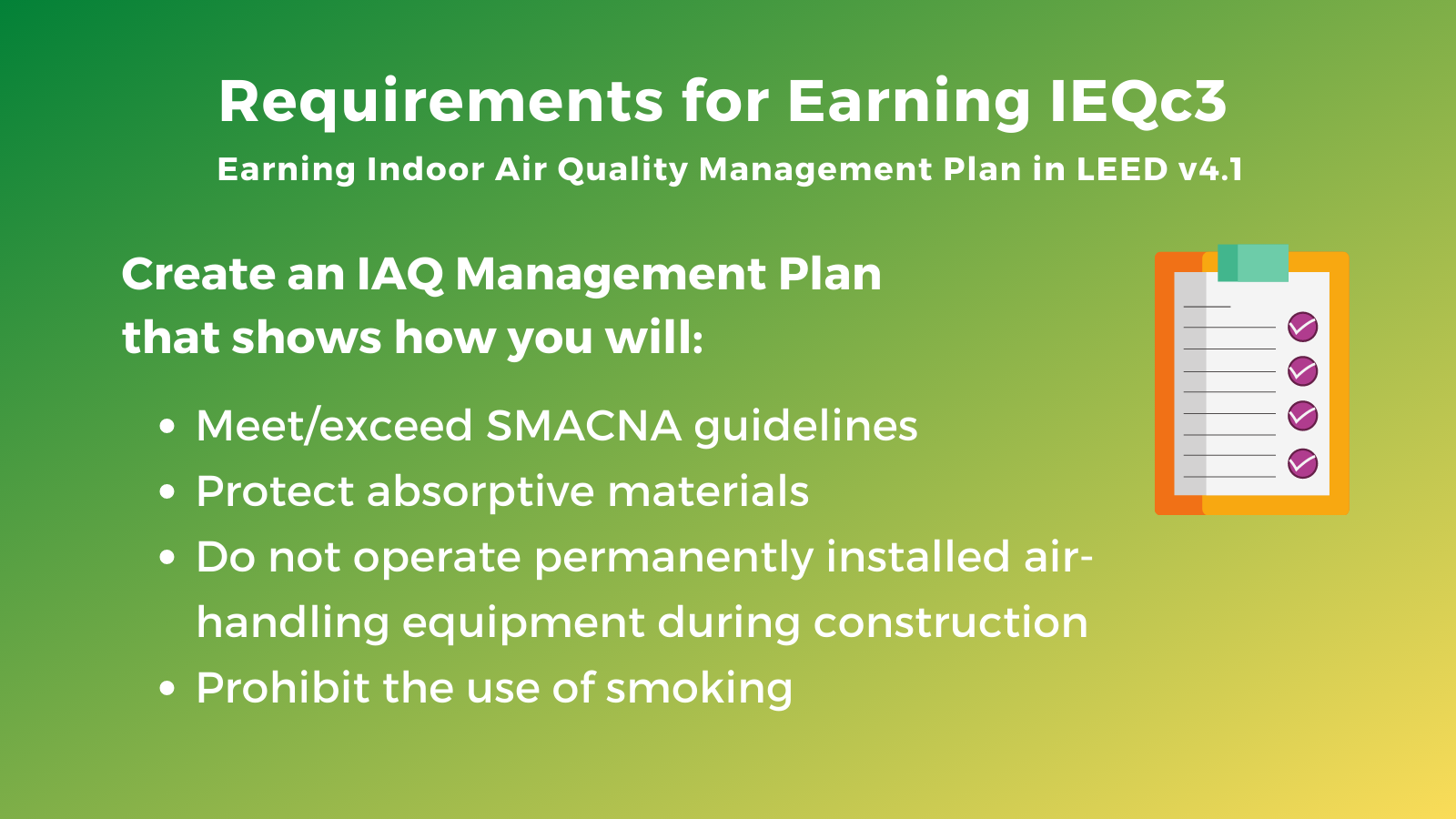 2. LEED Bidding – Have a standardized IAQ management plan.
Similarly, have an indoor air quality management plan standardized. Identify who is responsible for managing the plan, as well as the SMACNA measures that will be addressed. For more information about how using an IAQ management plan can improve air quality during building occupancy, check out this post.
If you've read our Ultimate Guide to LEED v4 Construction, you'll know that developing and implementing an indoor air quality (IAQ) management plan for the construction and preoccupancy phases of the building is required to earn the IEQc3 credit – and our free IAQ management plan template is a great place to start!
3. LEED Bidding – Prove that you have superior tracking tools.
Have examples of your tracking tools available to show how you'll successfully manage tracking all the sustainable material submittals over the course of construction. Owners want to make sure points don't slip through the cracks. Green Badger's web and mobile applications allow contractor's to take charge of the LEED construction credits they're tasked with while reducing risk of missing those contractually obligated LEED credit points. Find out how Green Badger's LEED automation software allows contractors to automate credit documentation, eliminate cumbersome Excel tracking spreadsheet, seamlessly collaborate with project teams, and validate vital product and material documentation.
4. LEED Bidding – Detail your plan to manage low-emitting materials.
Detail your plan to manage low-emitting materials. The plan should involve stringent submittal review followed by in-field verification to make sure nothing that costs LEED points sneaks onto the jobsite. Looking for information on LEED v4.1 updates to Low Emitting Materials? Green Badger's got your back.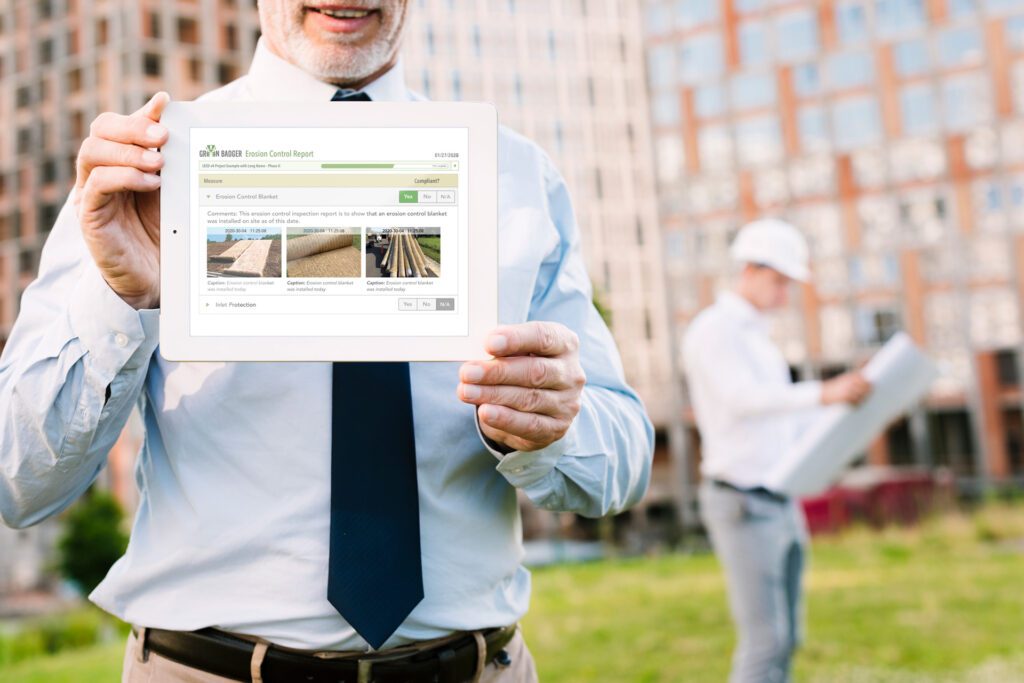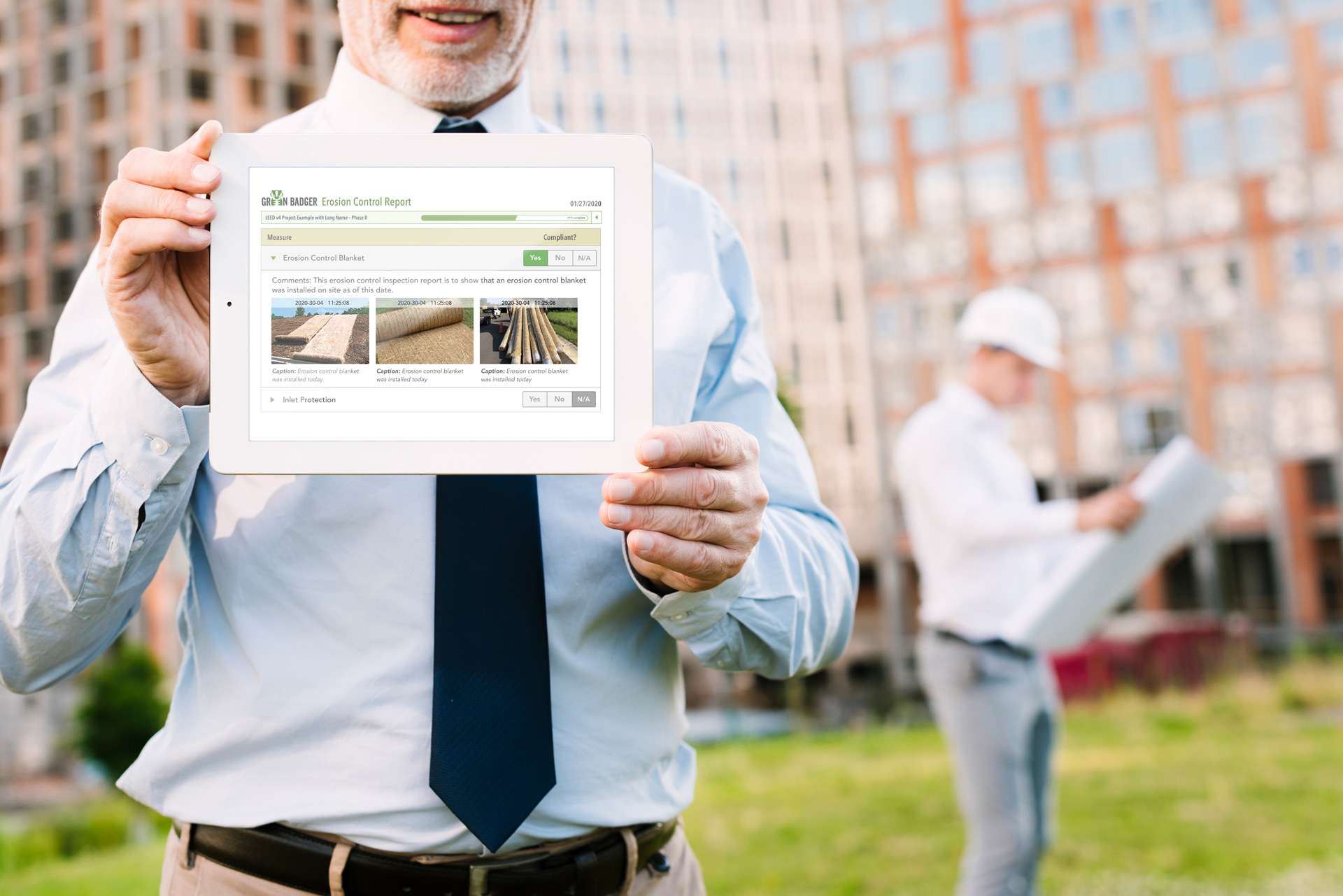 5. LEED Bidding – Explain your ESC procedures.
Explain your erosion and sedimentation control procedures – who is doing the inspections (self-perform vs contract), when they occur, and what the reporting mechanisms are.
These five tips will help you win LEED work by showing owners that you've got LEED well under control so you can you can spend your time and efforts on getting the project complete on time and on budget.
Keep up the good work!