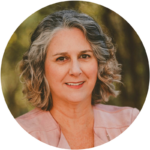 by Lauren Richardson,
Sustainability Associate at Green Badger
GBCI Pro Reviewer
Best Practices for Managing the LEED Submittals Review Process from Beginning to End of Construction
Before we can talk about managing the LEED construction process and get into tracking all the credits involved, we need to have product submittals. Ideally, you need to have a good product submittal that can help your products be verified, audited, and tracked accordingly. From our experience at Green Badger, the LEED submittal review process continues to be one of the biggest challenges for project teams.
From the manufacturer to the subcontractor, and the contractor to the design team – having a good LEED submittal can be the most complicated part of the process. It can save a lot of time and a bunch of unnecessary back and forth if we can do the LEED submittal process right! That's why we invited a few sustainability experts to give their insight and advice on managing the LEED submittal review process and making it as headache-free as possible.
We encourage you to view the entire on-demand webinar on Nailing Your LEED Submittals. Our distinguished panelists of sustainability experts including Emily Moody (Sustainability Director, Certifications & Compliance for Jacobs), Emily Purcell (Green Building Specialist for Solomon Cordwell Buenz, of Chicago), and Garrett Ferguson (Sustainable Building Advisor at Perkins&Will) offer a host of practical tips for managing the LEED submittal process.
However, if you want to cut to the chase and get a synopsis of best practices to make the LEED submittal process as effective and efficient as possible, read on. So how can we create a good, solid LEED submittal to solve this problem? Let dive in!
Key takeaways:
You need a LEED submittal cover sheet that can collect all relevant LEED information. There are many versions of cover sheets out there, and there isn't an industry standard. Have everyone agree at your construction kick-off meeting on what coversheet to use and keep it consistent. You can download Green Badger's LEED submittal cover sheet here.
Integrate the LEED process into the regular construction process as much as possible.
Communication and teamwork are key. A 15-minute phone call or quick email can make a huge difference if someone on the construction side has a question for the design team along the way.
A LEED administrator's role can vary throughout the construction process depending on the organization, on the client, and the project type. Regardless, there are a few situations where you should definitely consult them!
The Indispensable Value of the LEED Construction Kick-off
The LEED kick-off is crucial. It will ensure all team players know exactly who will own which step of the process. While your LEED scorecard targets are generally set by the time of the construction kick-off meeting, the kick-off is an opportunity to finalize goals and ensure that everyone is on same page. More importantly, it's a time to ensure all the goals are actually achievable for your project. If a particular goal is not achievable, you can replace it with another credit. Go through the credits one by one with the entire construction team and ensure that the processes are clear. What are the communication venues going to be? Procore? Green Badger?
The idea of having a written action plan prior to kick-off is for the team to discuss the goals of the project and make a roadmap. If you plan it out, you're less likely to wing it. This also applies to the Indoor Air Quality Plan and Construction Waste Plan. It's equally important to have all the right people come together at the kick-off meeting and learn how to communicate effectively from that point on.
Set Realistic Expectations at the Beginning of Construction Kick-off
Encourage your teams to remain flexible as ongoing changes to LEED requirements are inevitable. You can always count on Green Badger to keep you on top of all LEED changes, like this exciting news with USGBC's April updates to the LEED v4.1 rating system.
Designers can't rely on contractors anymore to carry the burden of product-centric credits. While Green Badger's LEED Automation Software can eliminate the time and headache of LEED project management, be prepared for a bumpy beginning as submittals first come in and team members on the construction and design sides learn to work together. Communication goes a long way to ensure each team member understands what is needed.
Ramp Up or Down For Each Client
Is your client interested in the minimum LEED requirements or do they want to go all out on their sustainability efforts, build their interal green product library, or use your project's data to benchmark for the other projects in their portfolio? Make sure to understand your client's goals and to communication LEED credit progress to them often.
Communicate Frequently
Use Division 1 of the spec section to state your project needs front and center. Explain project goals upfront and in a well-organized format, and then use the individual divisions to reiterate these goals. After your goals are established, keep an open dialogue between all team players. Remember – a quick, 15-minute phone call or email to verify that product information is correct will go a long way in mitigating time spent on correcting errors during the submittal review process.
Have an experienced LEED team member
Turn to people experienced with LEED. They should have done a recent project and be well versed in all the credit requirements. If there is literally no one with experience, at least find someone that has an interest in LEED and is passionate about sustainability. They are likely to have at least some sustainability knowledge, and the passion or interest to any additional LEED training or support.
The LEED Learning Curve
LEED has its own language. Understanding the differences between an EPD and HPD, which sound similar but are completely different documents, is vital to your teams success. How many documents do we need to achieve each credit? What percentages of recycled content do we need to have? When LEED is a requirement on your project, you have a lot to learn to make sure you aren't missing constructually obligated LEED credits. Those who have never done a LEED project get thrown in the deep end and need to learn quickly.
Invest in LEED Training
Provide training to those on your team that are inexperienced with LEED by investing in a LEED crash course. Green Badger Academy costs just $79 per person and takes only 2.5 hours to launch a trainee from LEED novice to LEED ninja. Be sure all relevant team members are given adequate training and keep their training up-to-date to stay abreast of any changes.
LEED Submittals Etiquette
The Power of the LEED Submittal Cover Sheet
Which cover sheet you use isn't as important as using it consistently and making sure that it captures the needed information to achieve the LEED credits. What works will vary from team to team, company to company. Use a separate cover sheet for each material. If the documentation is uniform across an entire product line then one submittal cover sheet is fine. If you don't have a coversheet yet, Green Badger offers a free LEED v4 materials coversheet that's been utilized by hundreds of project teams that you can access here.
By having a cover sheet, where you require the subcontractor to provide cost and any relevant LEED data (recycled content percentages, distance from extraction and manufacture, VOC content, etc), you can get all this information upfront. Download Green Badger's LEED v4 submittal cover sheet here.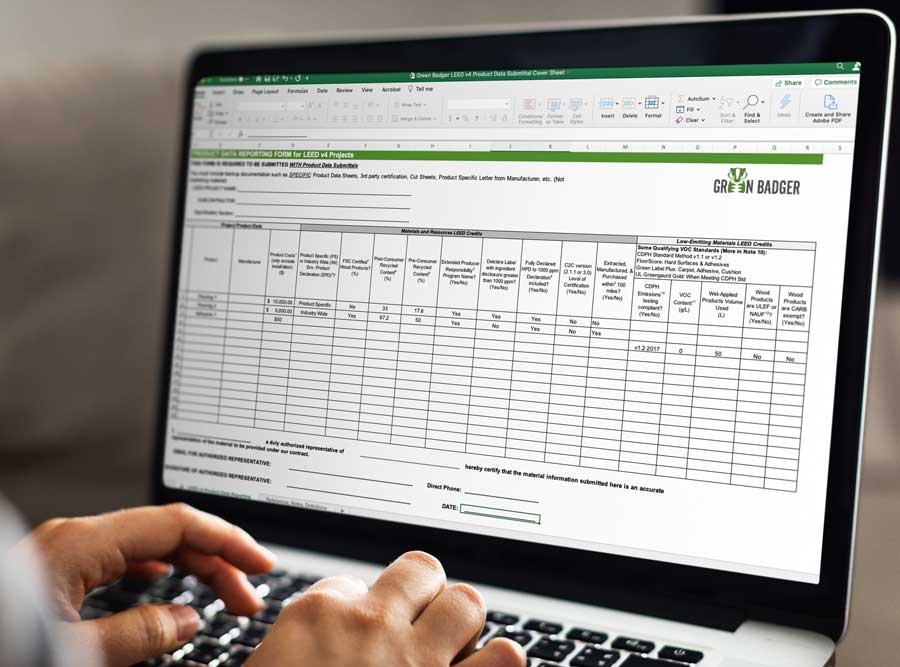 Besides just simply using the coversheet, you need to make sure that your content is organized and that you've highlighted the relevant information in the backup data. Don't just do a data dump.
We're all on the Same Team!
Be a team player and help one another across divisions and companies. Products change and become discontinued, certificates expire, and website links break all the time. Work together to find the relevant data.
LEED administrators understand that not every submittal will be perfectly filled in. Some products won't have costs until the end of the project. No one wants to bar a general contractor from purchasing and using a product, but be sure to revisit unfinished documentation when it becomes available. If you're truly pressed for time, offer enough information so your LEED counterpart can approve the product. For example, if the sub offers up a document that states the product meets the CDPH requirement, the LEED administrator can get the actual certificate later; just give them enough to make a Yes/No decision on if the product meets the requirements.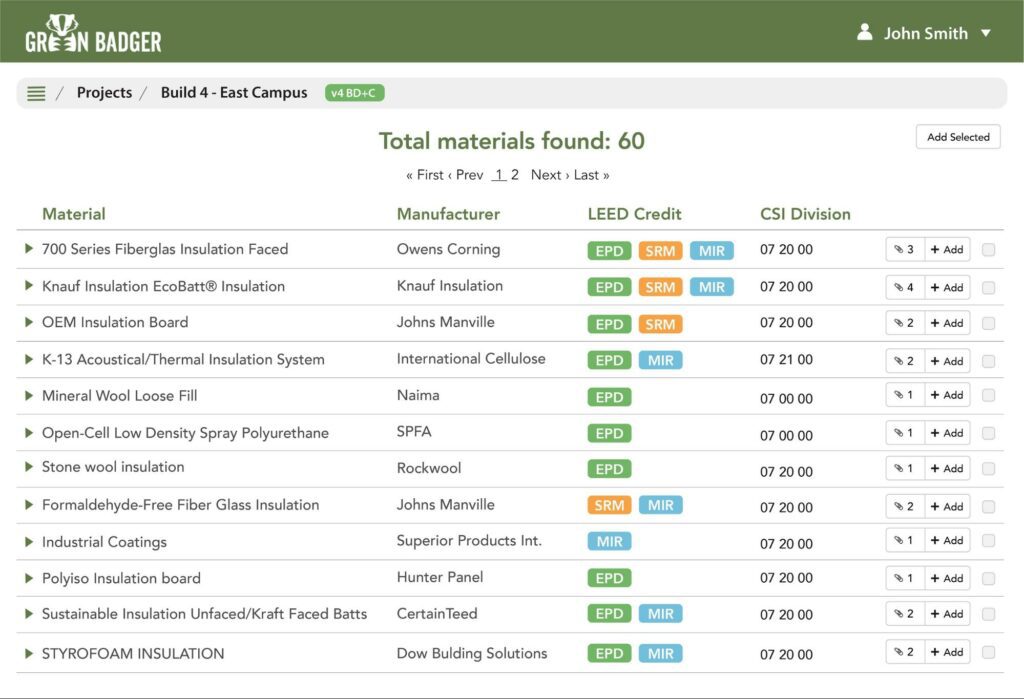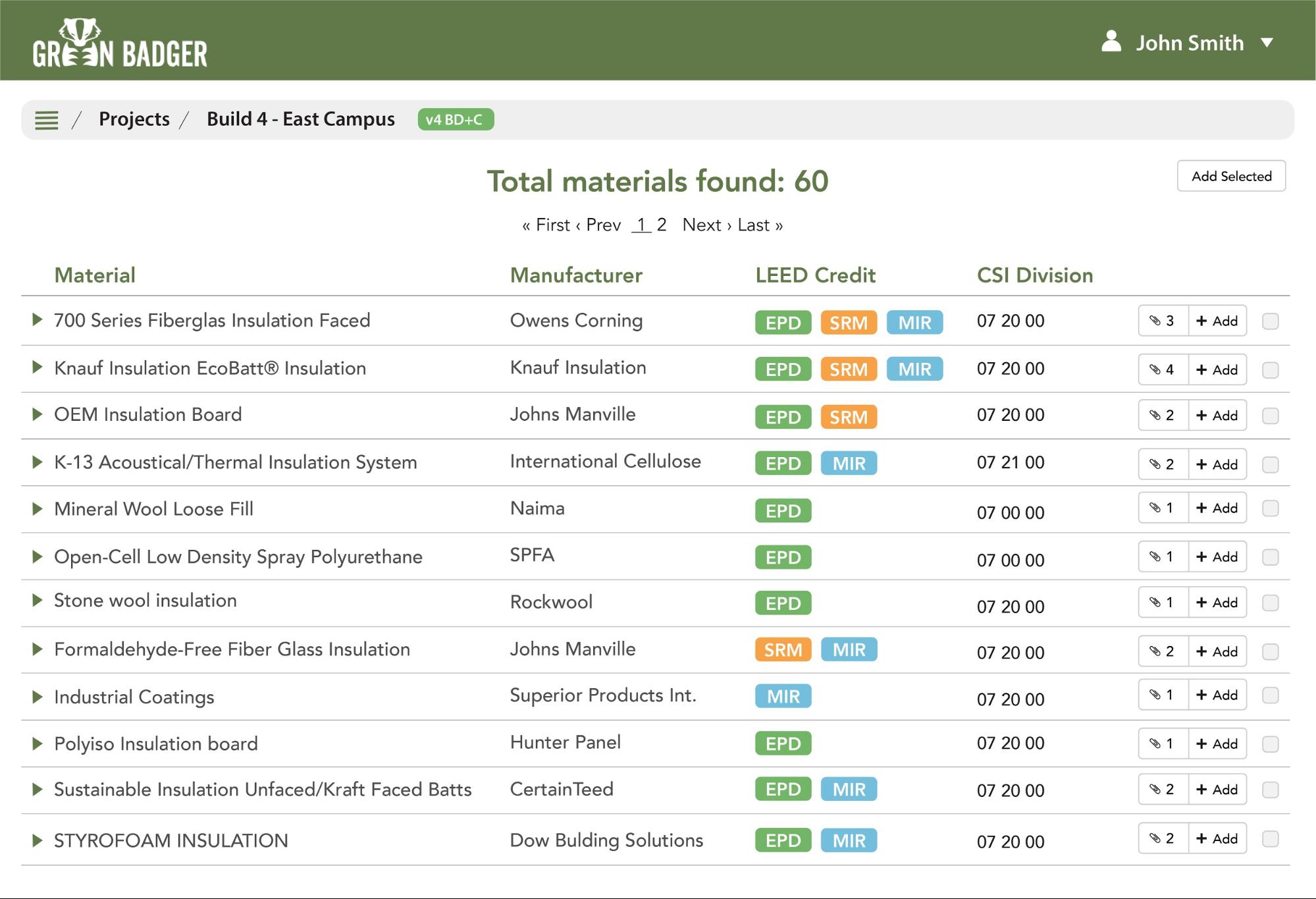 LEED Submittal Log
Use a submittal log (or Green Badger's software) to track all LEED submittal information. A prepopulated submittal shows your understanding of how the credits will be met, that you've thought everything through, and highlights what the LEED consultant will be looking for. If there are changes in personnel, where a particular person left off might not be obvious, Green Badger's platform makes it easy for all disciplines to see the documentation and where it stands, whether anything needs attention, to ensure everything is wrapped up for export to the architect in a LEED review-ready package.
LEED Data Should Never Be an Afterthought
Integrate LEED information with the rest of your product submittal. It can be as simple as adding one more column to track LEED data. The more streamlined your LEED tracking is with the rest of the construction process, the easier it will be to manage.
When to Reject a LEED Submittal
We can all agree that the construction world moves fast. However, poorly filled out cover pages and missing cover pages don't' make for a solid LEED process. If something is missing in a submittal, return it to the subcontractor and let them know that more information is needed. You can also utilize Green Badger's LEED Product Guide so no one has to guess where to find products.
How do you Dress for a Submittal Party?
The architect, contractor, and other relevant team players should review submittals together in a brief meeting. If you're sick of meetings, you can take Garette Ferguson's advice from Perkins&Will and rebrand it as a Submittal Review Party! Decide whether to meet weekly, biweekly, or monthly depending on how often the submittals come in. This is especially important if the people on your team are new to working together and to the LEED process in general.
What if I missed something on my LEED Submittal?
It's a good idea to have contingencies in place if the construction schedule changes or if products substitutions come in. Time and funding can make a big difference in having a smooth submittal review process. Give yourself some wiggle room, in particular for Low Emitting Materials because the target is 100%. Give yourself wiggle room for specialized function products that won't make the mark. Another reason to keep emissions as low as possible is because emissions coming off of installed products will also impact air quality testing.
When to Call Your LEED Expert
Your LEED expert doesn't need to review every little things when it comes to products submittals, but there are a few key areas where they really do need to be consulted. When there are product substitutions that don't match the original spec, be sure to let the LEED expert on your team ensure you have an equivalent that meets requirements. When there are unspecified products that the LEED expert didn't review during the design phase, allow them to review during the construction phase.
When a substitution may not comply with LEED criteria and be very costly to replace. The substitute may look the same to an untrained eye, but the LEED expert will know if it's kosher. Share that new plumbing cut sheet now so that no one has to rip out and replace plumbing fixtures later on!
When you are specifying for specialized spaces (appliance and plumbing fixtures, specialty flooring, specialty sealants, etc) make sure to bring your LEED expert into the discussion. Most specialty contractors don't have the LEED experience to be able to recognize whether the product they're specifying is LEED compliant or not.
The LEED Reviewer Holds the Cards
When all is said and done, the documentation you've gathered may not meet your reviewer's standards. For example, the certificate is up to date, but the reviewer wants the one associated with the product that was installed a year ago. (Green Badger's solution is to export your LEED data on an annual basis to have these older certificates at the ready, should they be required.) Accept that you will lose some of your products during your review – and always have a buffer.
Recap on LEED Submittals Best Practices:
Understand the language of LEED – invest in LEED training and make sure you're training is up to date with current LEED requirements and best practices
Understand the project goals and the client's sustainability goals
Get everyone on the design and construction side on the same page – communicate frequently
Use a LEED submittal cover sheet and fill out submittals completely
Give your clients regular updates on LEED credit progress (Green Badger has a one-page, color-coded summary you can send to owners, architects, and managers.)
Your LEED expert is there to support you and get you across the certification finish line – pull in your LEED expert with any questions you have and save time fixing errors later on