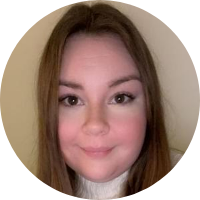 Spring conferences are in full swing! Green Badger has been out and about attending conferences to learn more about trends in sustainable design and construction. We have attended Green Schools, New York Build, and AGC in the past month.
This year's Green Schools Conference took place February 27-March first in beautiful New Orleans, LA. The conference drew over 400 people from various backgrounds, including educators, government, nonprofits, architects, and more to share and learn about making schools more sustainable. During the first two days of the conference, all attendees were placed into tracks based on the topics they were most interested in. Our Education Manager, Kristin Brubaker, attended the School Design & Construction Professionals track which focused on the design & construction trends in the education industry. Some of the most common trends that were discussed include:
Mental and physical health & well-being beyond COVID
Designing schools that are safe for students and staff while maintaining a welcoming environment
Decarbonization through the reduction of embodied and operational carbon
LEED-certified schools – NOLA Public Schools requires all projects to earn a minimum of LEED silver certification
Equity and ensuring that school resources can be accessed by all students and their families
Community engagement in the design process to bring the most value to the community
On the third day of the conference, all attendees got to choose the sessions they attended. In addition to the education sessions, the Green Schools conference offered several networking opportunities, including happy hours, local tours, and providing meals in the conference space. It was a great opportunity for us to learn more about how we can help schools on their sustainability journey.
Tommy Linstroth, founder & CEO, and Kristin Brubaker, Education Manager, traveled to New York City for the largest design and construction show in the tri-state area, New York Build. Hosted at the Javits Center in New York City March 8-9, the expo featured over 300 exhibitors and had educational tracks focused on:
Architecture & design
Government policy
Facilities management
Future of Construction
Real Estate
BIM & digital construction
Sustainability
The sustainability track included panel discussions with over 50 sustainability experts representing general contractors, architects, consultants, owners, government, nonprofit, and other related fields. Many sessions discussed local law 97, aimed at improving energy efficiency and reducing emissions in New York City. There was a heavy focus on retrofitting existing buildings, which is where the majority of the opportunity is in NYC for decarbonization. Other topics in the sustainability track included construction ESG, LEED certification, health & wellness, net zero buildings, and construction technology.
There were also several networking opportunities that focused on different aspects of the design & construction industry, like sustainable construction, women in construction, diversity in construction, and more.
Green Badger was selected as a finalist for the Innovation Award at AGC this year! Tommy and Kristin attended the convention in Las Vegas and were thrilled to accept the award for 2nd place! There were over 2,000 people attended the convention to discuss many pressing issues in the industry, including the supply chain, preparing for a recession, productivity & labor shortages, diversity & inclusion, safety, and technology & innovation. The technology & innovation track was focused on how to implement new ideas and technologies into construction while evaluating risk since construction is an industry that is slow to adopt change. One reoccurring theme was the importance of creating an innovation titled position and a dedicated budget for new tools & tech. Another recurring theme was to get rid of the "we've always done it this way" thought process.
The convention was held in conjunction with ConExpo, America's largest construction trade show, which included over 1,800 exhibitors and over 2.7 million square feet of space. Between the two events, there was so much to learn about! There were also several networking events open to attendees and individual chapter events.