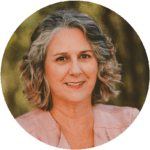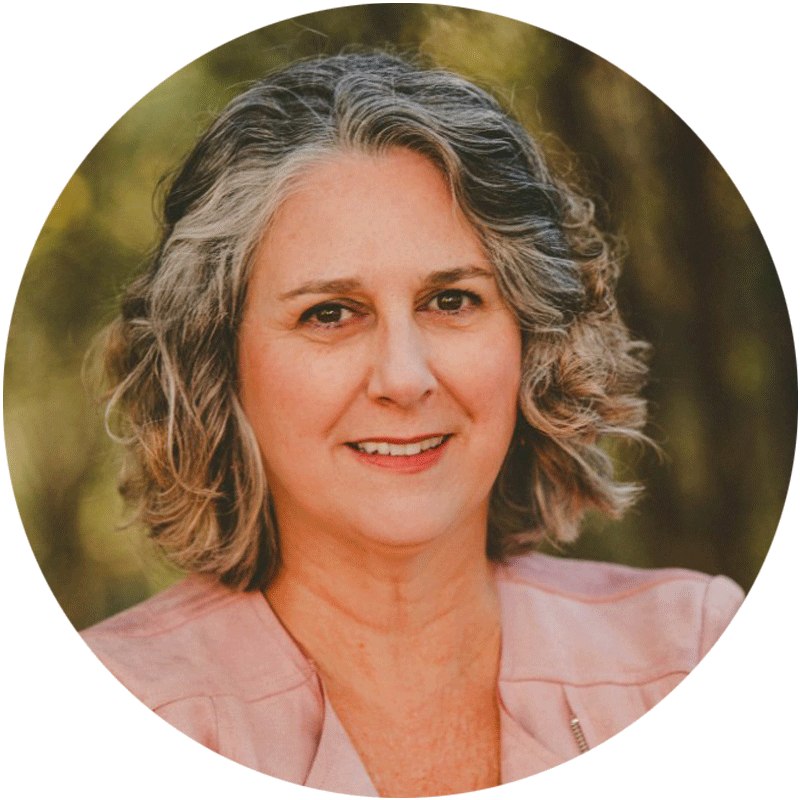 by Lauren Richardson
Sustainability Associate at Green Badger
GBCI Pro Reviewer

What are Declare labels?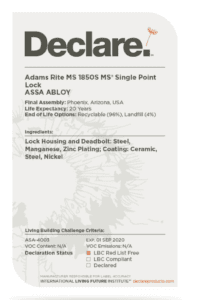 Declare labels are another form of material ingredient reporting that are growing in popularity. According to the International Living Future Institute, who created and administers the program, a Declare label tells you three things:
Where does a product come from?
What is it made of?
Where does it go at the end of its life?
Similar to HPDs, not all Declare Labels are created equally in the eyes of LEED. Per USGBC, Declare labels contribute toward the credit when they meet the following requirements: Declare labels designated as Red List Free OR Declared, and are very clearly marked if they are also third-party reviewed. Declare labels meeting those requirements count as 1 product towards earning Material Ingredient Reporting in LEED v4 and v4.1. Third-party verified Declare labels count as 1.5 products for v4.1.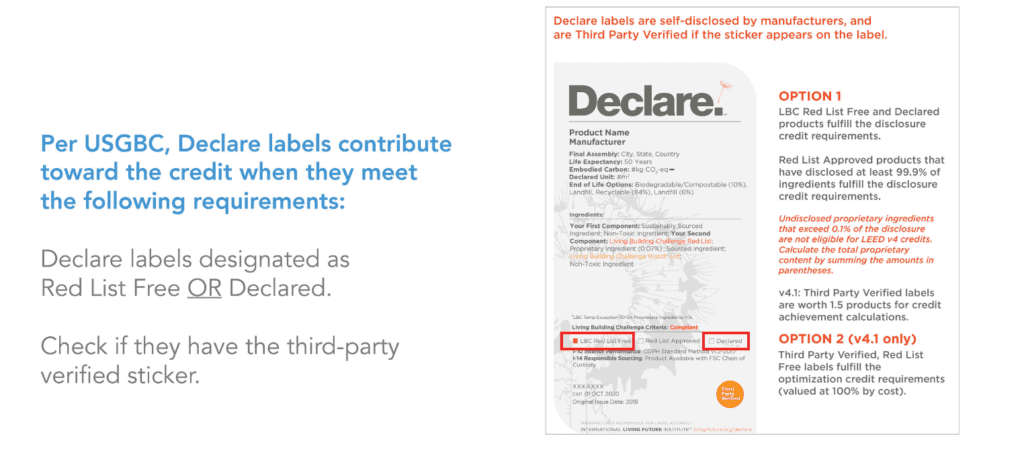 Materials Health, Materials Transparency
Design-build professionals have a level of influence when it comes to the health of building occupants and the health of the planet. They can minimize environmental impacts by optimizing their material selections.
Materials transparency requires that manufacturers disclose the environmental, health and social impacts of their products. Various tools encourage manufacturers to provide transparency while at the same time, improve their products by phasing out harmful ingredients and processes.
As more design-build professionals ask for product transparency, manufacturers respond in kind. In addition, when specifiers are armed with data, they can make more informed decisions. The industry as a whole can impact the built environment.
A Brief History of DECLARE
Launched in 2012, Declare is a transparency platform that has influenced the building materials marketplace by offering:
simplicity and ease of use for manufacturers
chemical analysis, raw material information, and transparency for specifiers
information exchange between suppliers and consumers
a free, easy-to -use database with excellent filtering features
a method to improve the health of buildings
In 2019, International Living Future Institute (ILFI) released Living Building Challenge 4.0 and Core Green Building Certification. In 2020, ILFI released Declare 2.0 to expand the program's reach, push the industry toward a more holistic approach to material health, render greater industry alignment, and offer price incentives to manufacturers for quantities of scale.

International Living Future Institute (ILFI)
International Living Future Institute (ILFI), an environmental nonprofit, has a vision for a more sustainable future, one that is ecologically restorative, socially just, and culturally rich. Their flagship program, Living Building Challenge (LBC), offers a vision for a regenerative future. Certifications and transparency platforms are all intended to provide this roadmap to a "living future".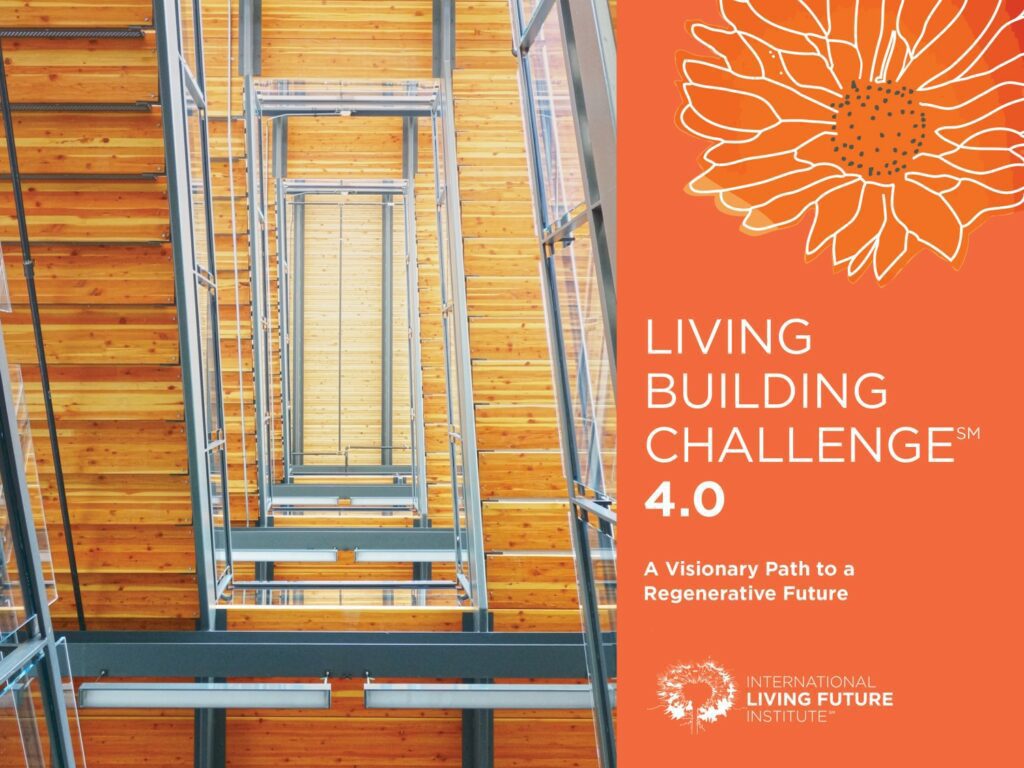 Living Building Challenge (LBC) 4.0
The Declare label evaluates a product according to its compliance with "Imperatives" within the Living Building Challenge 4.0 standard.
Three Imperatives supported by Declare:
Imperative 10 Healthy Interior Performance Compliance Pathways
This imperative requires compliance with the standards listed below for all interior building products that have the potential to emit Volatile Organic Compounds (VOCs).
CDPH Standard Method v1.1 2010
CDPH Standard Method v1.2 2017
AgBB Scheme 2010
AgBB Scheme French A+ 2011
The Declare label confirms a product's compliance with CDPH or an equivalent emissions standard.
Imperative 13 – Red List
This imperative 13 requires that manufacturers disclose the ingredients in their products to be sure that they are free of Red List chemicals.
Declare screens for red list ingredients
Declare supports this imperative by providing a transparent materials database so specifiers can select product that are free of Red List chemicals.
Note: All LBC projects must avoid red list chemicals in 90% of that new project's materials by cost
Imperative 14 Responsible Sourcing
This imperative requires that manufacturers of wood products demonstrate sustainable extraction through certification with the Forest Stewardship Council, by meeting ILFI's definition of low risk or salvaged wood, and through the use of a formal LBC Exception.
Three Possible Declare Statuses
LBC Red List Free – disclose 100% of their ingredients at or above 100 ppm and show they do not contain any red list ingredients at that level
LBC Red List Approved – disclose a minimum of 99% of their ingredients
May contain a red list chemical/s covered by an existing exemption
Meets the red list imperative and may be used on a project
Declared – disclose 100% of their ingredients but may contain a red list chemical/s that is NOT covered by an existing exemption; requires more vetting to meet the LBC red list imperative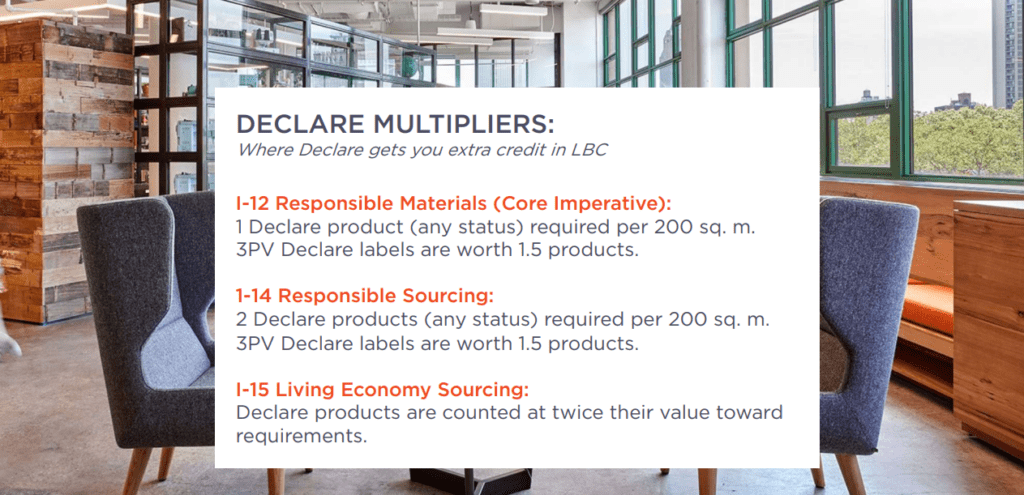 The Scary Truth!
Currently, there are no effective regulations for chemicals. According to Declare, there are more than 83,000 chemicals in EPA inventory, but only 200 have been inventoried, and only 5 have been partially restricted (asbestos, PCBs, Dioxins, CFCs, and hexavalent chromium).
How Do I Read Declare Labels?
A declare label offers: an "at a glance" ability to know if a product complies or not
Declare id, unique identifier
Expiration date
License is valid for 12 months before the label is eligible for renewal
Can include 3rd party verification sticker
Most are self-disclosed
Manufacturer can take it to the next level with a 3rd party verification – independent, objective, approved assessor
Declare Label Transparency
Color coding ingredients clearly flags the presence of chemical of concern (Red List or Watch List). Created to support LBC project teams, a product's compliance with imperatives are clearly noted at the bottom of the label.
The Declare Process – Watch List to Red List
Declare has an annual evaluation process. Products ingredients might move to priority/inclusion list but the offer teams 12 months for R&D efforts. Products go into a color-coded orange and then in annual review cycle they could be moved to LBC enforceable Red List. Red list ingredients can be due to certain applications or protecting proprietary information
Appreciating How Thorough Declare Labels Are:
A minimum of 99% ingredient disclosure is required
Contents are disclosed to 100 ppm
Very granular approach – see the image below to demonstrate 10,000 vs 1000 vs 100 ppm in product ingredients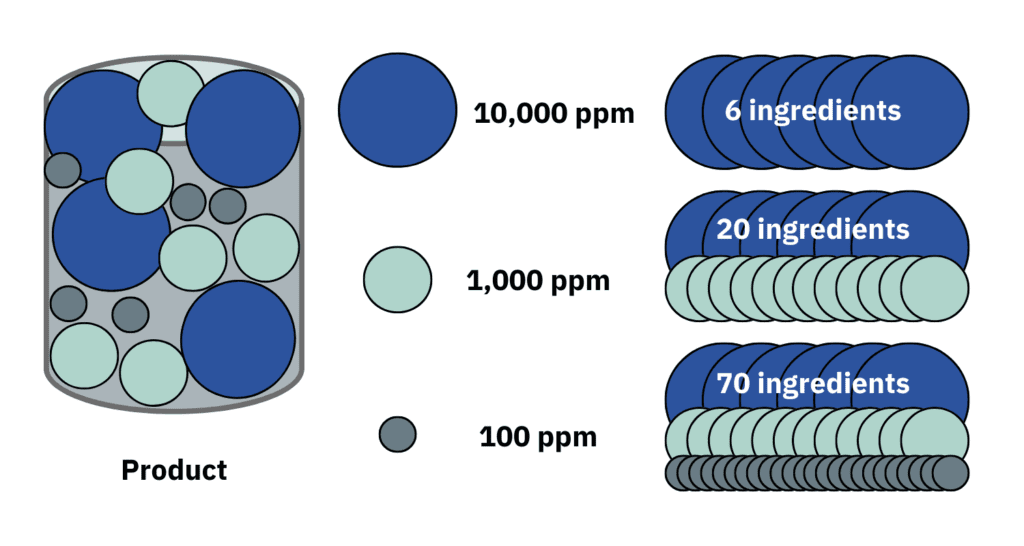 The Red List
The Red List includes 800 unique CAS numbers, representing the "worst in class" materials that are commonly used in the building industry today. The LBC Red List CASRN Guide it today's enforceable screening list. The Red List contains the worst in class materials prevalent in the building industry.
The commonly used chemicals on the Red List are:
polluting the environment
bio-accumulating up the food chain until they reach toxic concentrations
harming construction and manufacturing workers
Click to download the Red List Guide.
The Watch List
If a product is on the LBC watch list, it could potentially be added to the Red List in the near future. The purpose of the LBC Watch List is to warn manufacturers and project teams that ILFI has identified chemicals that may be included in the LBC Red List. The Watch List does not impact a product's Declaration Status, nor the ability of project teams to use products that contain these chemicals on LBC projects.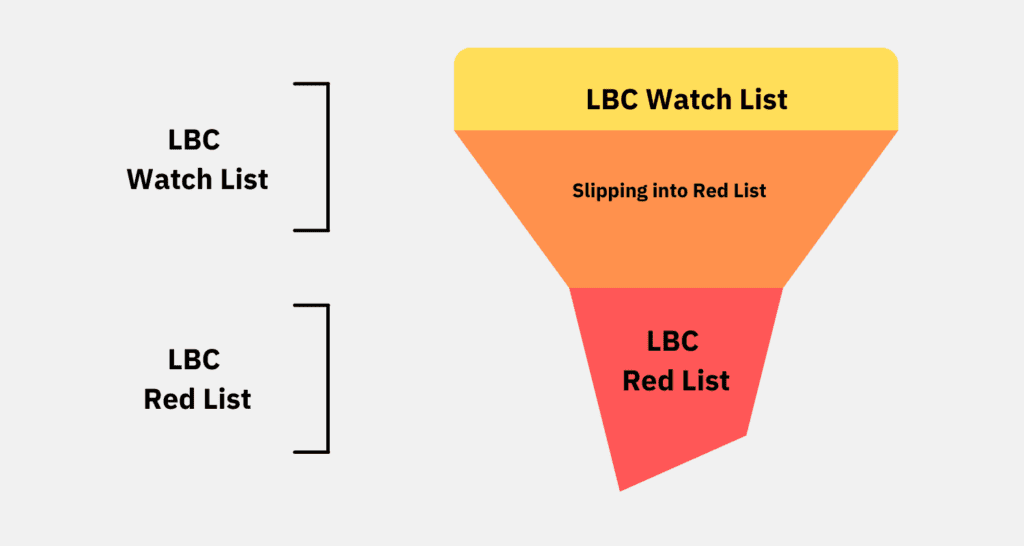 Third-Party Verification
ILFI joined forces with approved assessors to give manufacturers third-party verification of Declare label claims. This option gives specifiers the added confidence of objective ingredient review and supply chain information.
ILFI approved assessors:
An assessor will review and approve a manufacturer's application and note any gaps in information.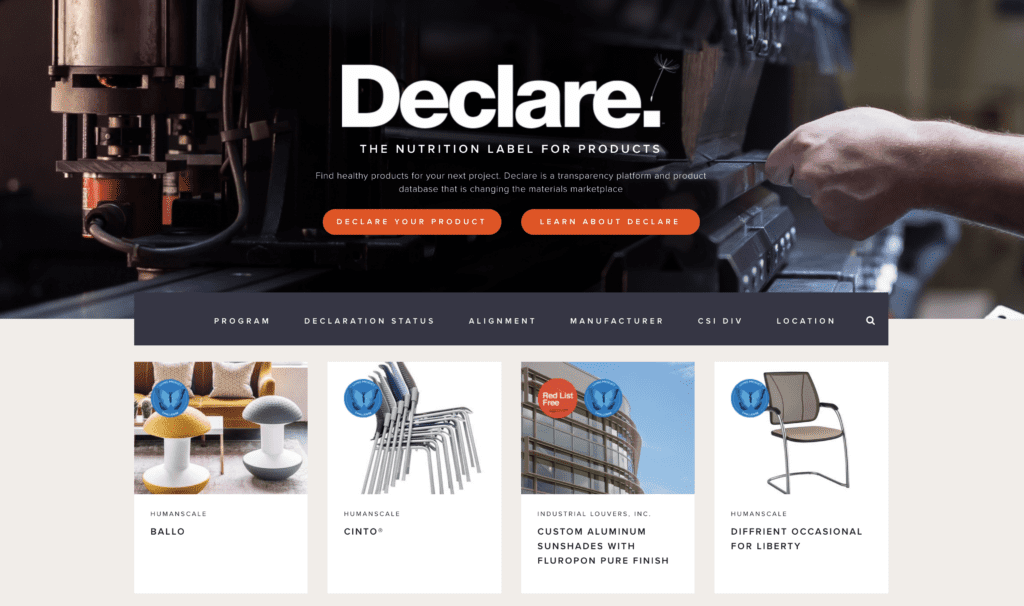 Declare & LEED v4/v4.1 Recap
Declare labels that achieve a declaration status of "Red List Free" or "Declared" meet compliance for LEED v4 and v4.1 Building Product Disclosure and Optimization Credit, Option 1.
Any fully disclosed "LBC Red List Approved" or "LBC Compliant" label and any "LBC Red List Approved" or "LBC Compliant" label using the RL-004var.a Proprietary Ingredients Exception, with a minimum disclosure threshold of 99.9%, meets the LEED v4 and v4.1 Building Product Disclosure and Optimization Credit, Option 1
Declare labels that have Third Party Verification and a declaration status of "LBC Red List Free" meet the credit optimization requirements for LEED v4.1 Building Product Disclosure and Optimization Credit, Option 2.
Continue your LEED education: