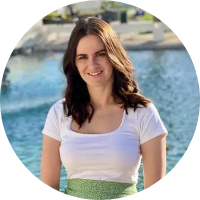 To understand social equity in the supply chain, let's first define it. Social equity refers to the fair and ethical treatment of all stakeholders involved in the production and delivery of goods and services. This includes workers, suppliers, customers, and the local communities where the supply chain operates.
Ensuring social equity in the supply chain means considering the impact of business practices on workers and communities, and taking steps to mitigate any negative effects. This can involve ensuring fair wages and safe working conditions for workers, implementing environmentally sustainable practices, and engaging in ethical sourcing and procurement.
Companies can take various steps to promote social equity in their supply chains, including auditing suppliers for compliance with labor and environmental standards, developing supplier codes of conduct, and engaging in stakeholder dialogue and collaboration.
Social equity in the supply chain is important not only from an ethical standpoint but also from a business perspective, as consumers are increasingly demanding that companies demonstrate responsible and sustainable business practices

LEED Credit Snapshot
The LEED green building rating system includes a pilot credit for social equity in the supply chain. This credit recognizes and rewards projects that prioritize social equity and fair labor practices in their supply chains by specifying products or companies that follow the 8 Fundamentals Conventions of the International Labour Organization.
Projects that demonstrate compliance with these standards can earn up to two points towards their LEED certification. This credit helps promote social equity and sustainability throughout the supply chain and encourages projects to consider the social and environmental impact of their business practices.
Credit Requirement:
To achieve this credit you must have three permanently installed products from two different manufacturers that have complied with either the Company Standards or the Product Standards. Here is what to look for…
Company standards that include the following:
Aluminum Stewardship Initiative Performance Standard (v2)
Concrete Sustainability Council Certification (v2.0)
Ethical Trading Initiative (ETI)
Fair Labor Association ® (FLA)
Fair Stone Standard (4th ed)
Global Impact Sourcing Coalition's (GISC) Impact Sourcing Standard
Initiative for Responsible Mining Assurance Certification (IRMA-STD-001) (2018)
Rainforest AllianceTM Sustainable Agriculture Certification – Supply Chain Requirements (2020)
ResponsibleSteel Certification (v3.0)
SA8000® Standard (2014)
SGE 21 Ethical and Socially Responsible Management System (2017)
World Fair Trade Organization's (WFTO) Fair Trade Standard (v4.2)
XertifiX Standard Certification (v2)
Copper Mark Certification
Product Standards that include the following:
Aluminum Stewardship Initiative Chain of Custody Standard (v1)
BRE: BES 6001 Responsible Sourcing of Construction Products Standard (v3.1)
BRE: BES 6002 Ethical Labour Sourcing Standard (v1) – Level One
Concrete Sustainability Council Certification (v2.0)
Cradle to Cradle Certification – Silver (v4.0) or Gold (v3.1) Level in Social Fairness
Fair Trade USA® Trade Standard (v2.0)
Forest Stewardship Certification CoC – https://us.fsc.org/en-us/certification/chain-of-custody-certification
Global GreenTag Certification (v4.1) – Bronze Level
Global Recycle Standard (v4.0)
ResponsibleSteel Certification (v3.0)
Furthermore, the credit recognizes that sustainable building design and construction should not come at the expense of human rights and social justice. It promotes a holistic approach to sustainability that considers not only the environmental impact of a project but also its social impact.
In conclusion, the LEED Pilot Credit for Social Equity in the Supply Chain is an important addition to the LEED certification program. It recognizes the social impact of the construction industry and encourages project teams to take steps to ensure that the materials and products used in their projects are sourced in a socially responsible manner.