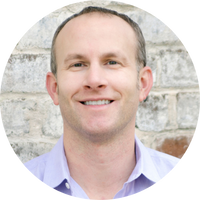 As a longtime sustainability professional, I can freely admit that while I worked diligently in the world of green, sustainability and ESG, the primary focus of those efforts fell under the "E" side of things. What I learned over the years is that I wasn't unique – the focus of many sustainability programs often start with reducing energy use, setting waste reduction goals, and perhaps carbon accounting. All very "E" related goals.
Our software was no different. When we launched our ESG platform in 2022, the first metrics were waste, energy, carbon, water, and erosion control. Not a social metric in sight.
I'm happy to announce that has changed. This week we released a major update to our construction ESG platform to incorporate Social metrics into our software functionality. While we plan on continuously improving our product (so additional metrics will be coming), our initial launch of social metrics includes minority and women owned business participation, local participation, project philanthropy, and wellness. Let's break that down a bit further.
Minority and Women Owned Business Participation (M/WBE)
M/WBE tracking is nothing new in construction. It is often required on public projects, but like anything compliance related, is often cumbersome, time consuming, filled with spreadsheets and difficult to monitor progress. Green Badger's software takes less than 20 seconds for a subcontractor to fill out their company details, upload a compliance certificate and be ready for approval. Our dashboards easily show current tracking vs the overall project goal so teams can stay on track, and roll up into the corporate dashboards, so that M/WBE can be tracked easily across all projects – not just the few with public requirements.
Local Participation
The same module that subcontractors use to create their profile also immediately calculates local compliance. The project or organization can set up what radius is considered local for that project (i.e. subcontractors with offices within 50 miles), and it will automatically calculate if a subcontract is considered local or not. A map also populates showing subcontractor office locations in relation to the project site.
Project Philanthropy
Many projects implement a host of community outreach efforts – whether they are community meetings to engage local constituents to financial contributions to a local cause to volunteer efforts in the community. Our new functionality makes it super simple to both set up project goals which can be shared publicly, as well as to track contributions (in dollars) or hours spent volunteering or in community outreach. Construction projects have a profound impact on everything around the jobsite, and demonstrating good corporate stewardship has just gotten that much easier.
Wellness
Many organizations have wellness programs for those in the office – they don't always translate to team members out in the field. Green Badger's construction ESG software makes it straightforward to develop and communicate a jobsite wellness program as well as verify its implementation. Based on the hard work of the good people who developed the Contractor's Commitment, project teams can select measures appropriate for their jobsite focusing on air quality, fitness, mental health, nutrition, and severe weather exposure, as well as adding in custom measures that are important to their own organization.
I'm excited about the next evolution of Green Badger's construction ESG software and hope you find the updates helpful on your own sustainability journey.