Green Badger is always looking to spread the word about green construction compliance easier and more efficient. While we have a bunch of resources including ebooks, webinars, and cheat sheet that you can read or watch, we know you don't always have the time to sit down and digest the written word. So here are some podcast interviews that Green Badger has done across multiple green building podcasts that you can listen to on your way to work! Let us know your favorites or where else you want to hear The Badger.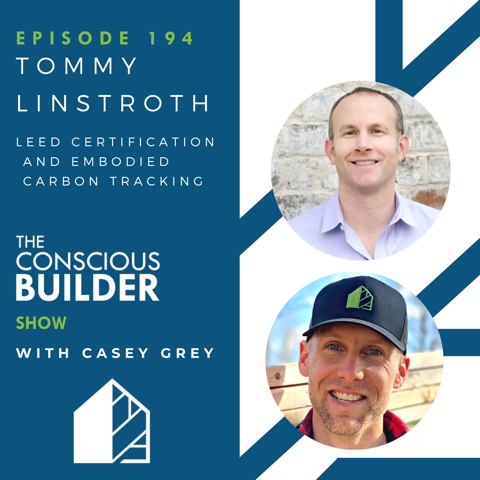 1. The Conscious Builder Show with Casey Grey
Episode 194 – LEED Certification and Embodied Carbon Tracking with Tommy Linstroth
Recorded on September 8, 2022
Tommy Linstroth is the founder and CEO of Green Badger, a construction sustainability platform that saves clients time managing LEED and ESG reports. On this episode, Tommy shares the importance of third party verification and why companies are making the shift to building more sustainability with Embodied Carbon tracking.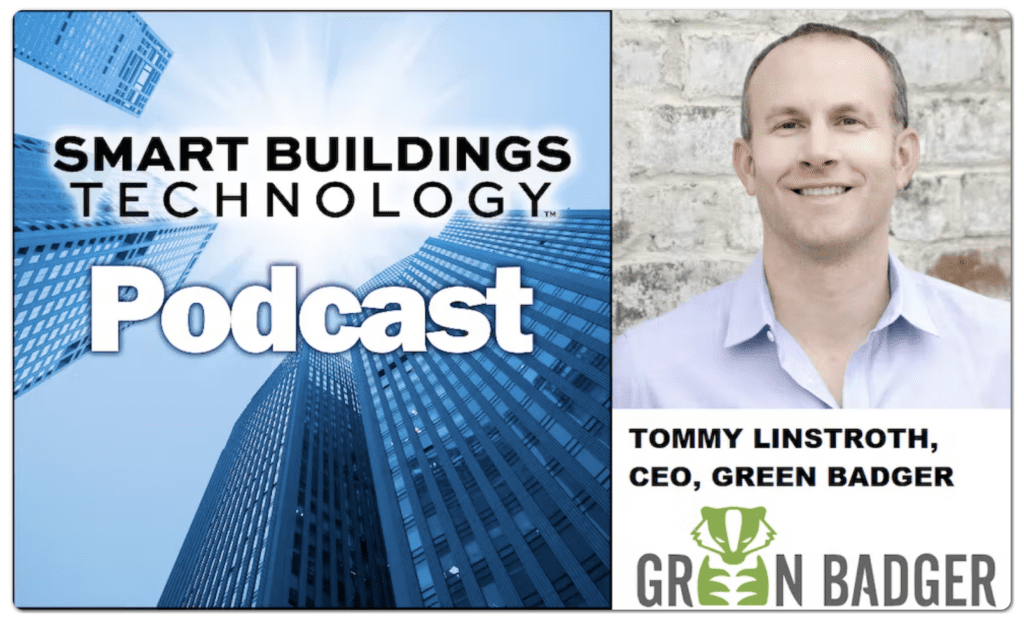 2. Smart Buildings Technology Podcast
Episode name: Tommy Linstroth, Green Badger
Recorded on September 19th, 2022
Tommy Linstroth is founder and CEO of Green Badger, one of the nation's leading SaaS developers for managing sustainable construction of smart buildings.
Green Badger takes as its mandate the process of accelerating environmentally responsible construction worldwide by equipping the building industry with affordable technology to automate and easily report LEED compliance and ESG metrics.
Pairing its comprehensive, user-friendly software with powerful data analytics and customer support, Green Badger maintains that its SaaS platform stands to save project teams hundreds of hours per project in helping to ensure that sustainability goals are met.
Questions from Smart Buildings Technology senior editor Matt Vincent for Green Badger's Tommy Linstroth included the following:
What are smart buildings deployments today requiring of on-the-ground project construction teams?
What emerging best practices are members of the construction industry starting to use to ensure good reporting for smart buildings?
How specifically are ESG requirements impacting the construction industry?
How do ESG requirements differ for different types of intelligent sites?
What are the main LEED documentation challenges for green building design?
What are the primary challenges facing construction teams today in terms of ESG benchmarking, and what is some actionable advice for those just getting started in ESG?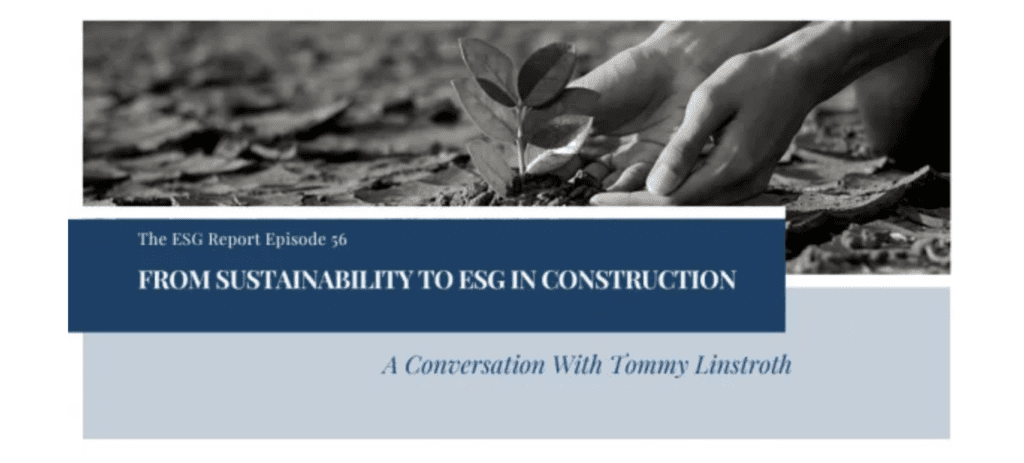 3. The ESG Report with Tom Fox
Recorded on August 22nd, 2022
Episode name: From Sustainability to ESG in Construction with Tommy Linstroth
Tommy Linstroth is the founder and CEO of Green Badger, a SaaS company providing easy-to-use, collaborative cloud-based solutions to streamline and automate sustainability in the green building construction market. Tommy is a leader and pioneer in the ESG space and in this week's episode, he and Tom Fox explore ESG in the green construction market.
Tom asks Tommy how green construction fits into an overall ESG conversation. Tommy acknowledges that ESG is becoming more popular at the organizational, corporate and portfolio levels. Green building is part and parcel of the general ESG framework; companies are increasingly considering sustainability in the process of construction instead of only when the building is complete. Tom comments that this idea could expand from just a building to a community or gated subdivision. Tommy agrees and explains that if a developer is looking at multi-family developments, they should look at the collective impact that those have on not just the environment but the social and governmental aspects, as well.

4. For Construction Pros GroundBreakers Podcast Episode featuring Green Badger
Episode name: Cloud-based Documentation Platform Takes the Complexity Out of LEED Projects
Recorded on December 9, 2020
In this episode of GroundBreakers, Tommy Linstroth, CEO of Green Badger, shares how his company's cloud-based LEED documentation platform can save contractors time and cost by automating the documentation process, reducing the complexity of LEED project management and ensuring LEED requirements are actually met.
A comprehensive overview of Green Badger's LEED Resources for construction projects teams to utilize from site work to commissioning.
Green Badger aims to make Sustainability Simplified for all of our construction project teams. That's why we've put together a list of all the LEED Resources that your team needs to succeed.