Understanding the LEED rating systems and certification levels set up by USGBC are the first steps towards understanding the LEED language.
LEED (Leadership in Energy and Environmental Design) is the most commonly used green building rating system in the world. Millions of people benefit from LEED-certified buildings on a regular basis due to the safe, healthy, and sustainable space they provide for people to live, work, and learn in. Construction projects that are pursuing LEED certification must follow specific guidelines depending on the rating system the project falls into. In order to begin this process, it is important to understand the different types of ratings and certification levels, in addition to being knowledgeable about the LEED program as a whole.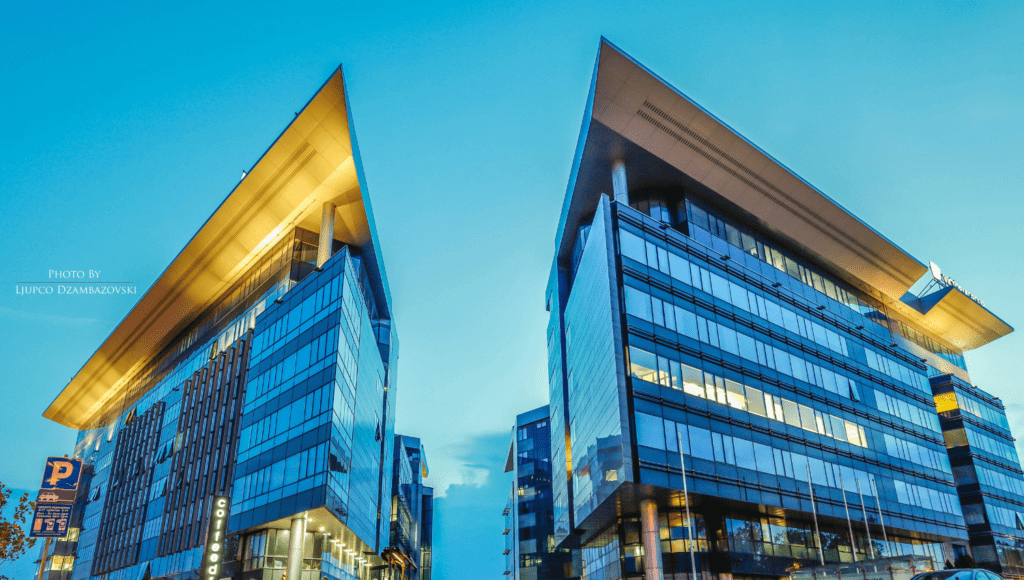 The History of LEED
The United States Green Building Council (USGBC) formed as an organization in the early 1990's. The first version of the Leadership in Energy and Environmental Design (LEED) rating system, LEED 1.0, rolled out along with USB flash drives and camera phones in the year 2000. LEED has progressed to becoming one of the most widely adopted green building rating systems in the world.
Fast forward 20 years and LEED is now the gold standard of third-party verified green building rating systems. LEED is used in over 140 countries with 75,000+ certified buildings. In the US, LEED is required on all federally funded projects, two-thirds of state-funded projects, thousands of municipalities, and institutions of higher education. Not to mention the 90% of Fortune 100 companies on the private sector side that seek out LEED certification for their building portfolios.
LEED certification levels
When the first version of LEED rating systems rolled out, there were four certification levels available: Certified (Bronze at the time), Silver, Gold, and Platinum. The certification was – and still is – based on meeting a certain number of prerequisites (must-dos) and then based on the total number of points earned. To put it simply, more points equals a higher level of certification.
LEED rating systems
Originally one rating system for new construction geared towards offices, there are now 9 rating systems and multiple iterations covering everything from homes to neighborhoods to indeed, entire cities. LEED v1 morphed into LEED v2, v2.1, v2.2, LEED 2009 (or v3), to v4, and finally where it stands today with LEED v4.1.
LEED Rating Systems and Subtypes with Project Examples
Green Badger's LEED documentation software has helped hundreds of project teams like Messer Construction's IU Health Riley project and Clancy & Theys' Gwendolyn at Glen Lennox Office Building project to achieve certification on BD+C and ID+C projects. With the rise in popularity of LEED for Homes, we are actively working towards creating functionality for our project teams to be able to use Green Badger to manage this LEED rating system as well, in addition to other green building rating systems like WELL certification.
Here's a list of the LEED rating systems to get us started:
BD+C – Building Design and Construction
ID+C – Interior Design and Construction
O+M – Building Operations and Maintenance
ND – Neighborhood Development
LEED for Homes
Cities and Communities
LEED Recertification
LEED Zero
---
LEED Rating System for BD+C – Building Design and Construction
Bradbury Stamm – Albuquerque Bernalillo County Water Utility Authority North / South Buildings – Albuquerque, NM (LEED v4 BD+C Gold)
For LEED rating system for new construction or major renovations covers design and construction activities for both new buildings and major renovations of existing buildings. This certification offers a framework for designing and constructing a holistically green building that focuses on the health of building materials, indoor air quality, resource efficiency, and the healthy of it's occupants. This LEED rating system also covers Core & Shell for projects where the developer controls the design and construction of the entire protection system. BD+C also includes applications for Schools, Retail, Hospitality, Data Centers, Warehouses & Distribution Centers and Healthcare buildings. According to USGBC, "The percentage of LEED-certified new construction projects that are improving energy performance by at least 10.5%, according to an analysis of 7,100 projects."
In the example above, a project team at Bradbury Stamm utilized Green Badger on their Albuquerque Bernalillo County Water Utility Authority North / South Buildings project in Albuquerque, NM which has achieved LEED v4 BD+C Gold.
With this certification comes the need for tracking the LEED-compliant products being utilized in the building's construction. Tracking down these products and finding proper documentation has proven to be a hassle for project teams. Green Badger solves this problem by providing a product database with thousands of green building products, and by having project dashboard that log all of the project's materials with cost information and backup documentation like EPDs and HPDs.
"Before using Green Badger I was having to track all of my materials and pricing using a spreadsheet provided to me in the project specifications. I have not managed a LEED project by myself before because we usually would hire a company that would manage all of our LEED projects for us. This project was a learning curve but without this program and evolving material database, it could have taken much longer to complete," said Taylor H., Project Engineer at Bradbury Stamm Construction. Read the full case study here.
LEED Rating System for ID+C – Interior Design and Construction
Summer Consultants Inc Headquarters – McLean, Virginia (LEED v3 ID+C Gold)
The LEED rating system for Interior Design and Construction covers complete interior fit-out projects including Commercial Interiors projects, where interior spaces dedicated to functions other than retail or hospitality, as well as applications for Retail and Hospitality. The Summer Consultants Inc. Headquarters project example shown above achieved LEED ID+C Gold under the LEED 2009 rating system, which is now being phased out by the introduction of LEED v4.1.
LEED Rating System for O+M – Building Operations and Maintenance
Sheraton Waikiki & Royal Hawaiian – Honolulu, Hawaii (LEED v3 O+M Gold)
The LEED rating system for O+M Building Operations and Maintenence is for This certification is focused on completed, existing buildings that are going through improvement work or little to no construction. O+M also includes applications for Schools, Retail, Hospitality, Data Centers, and Warehouses & Distribution Centers. The project example above was executed by the Facilities Department at Sheraton Waikiki and Royal Hawaiian with the assistance of Ernst & Young's Green Building Practice. According to USGBC, "LEED for Operations and Maintenance (O+M) offers existing buildings an opportunity to pay close attention to building operations, by supporting whole buildings and interior spaces that have been fully operational and occupied for at least one year.
LEED Rating System for ND – Neighborhood Development
9th and Berks Street TOD – Philadelphia, Pennsylvania (LEED v3 ND: Built Project Platinum)
The LEED rating system for Neighborhood Development looks beyond the scope of an individual building to take a more comprehensive look at how sustainable and well-connected our communities are as a whole. This applies to new land development projects or redevelopment projects. Projects can be at any stage of the development process, from conceptual planning to construction including:
Plan: Certification is available for your neighborhood-scale project that is currently in any phase of planning or design and up to 75% constructed already.
Built: For neighborhood-scale projects that are nearly completed or were completed within the last three years.
The Paseo Verde project pictured above achieved LEED 2009 Platinum Certification for Neighborhood Development – the highest level available for LEED ND certification. According to USGBC, "the mixed-use site weaves the two neighborhoods together and creates a pedestrian-rich environment that both leverages and enhances the adjoining transit station." With this comprehensive approach to neighborhood sustainability planning, project teams will have a diverse set of key players. A BD+C project team may consist of general contractors, subcontractors, architects, owners, and sustainability experts. For a LEED ND, the project team may consist of urban planners, architects, civil engineers, transportation planners, landscape architects, and biology/botany experts.
LEED Rating System for Homes
SmartHaus Duplex – Libertyville, Illinois (Certification Level: Gold)
On the opposite side of LEED ND is LEED for Homes which focuses on a single residential property. The LEED rating system for resident home construction applies for single-family homes, low-rise (one to three stories) or mid-rise (four to six stories) ccan be pursued by developers or by home owners wanting to build sustainable new construcction properties. Residential buildings that are greater than six stories use LEED BD+C. According to USGBC's LEED in Motion: Residential report, the number of LEED-certified single- and multi-family homes has grown 19% since 2017, representing more than 400,000 units.
LEED Rating System for Cities and Communities
Las Vegas, Nevada – The city has achieved LEED Gold certification.
The LEED for Cities and Communities is focused on measuring and managing entire cities and sub-sections of a city's water consumption, energy use, waste, transportation, and human experience.
LEED Rating System for Net Zero Carbon – LEED Zero
Discovery Elementary School – Alexandria, Virginia (LEED Zero Energy)
The LEED rating system for LEED Zero is for projects with net-zero goals in carbon, energy, waste, or water resources. This certification is available for all projects certified under the BD+C or O+M rating systems or pursuing LEED O+M certification. According to USGBC, the Discovery Elementary School is, "the first school to earn LEED Zero Energy certification, has resulted in an annual utility cost savings of $117,000 compared to a typical elementary school of the same size in the same school district." For more examples of LEED Zero projects, check out this article highlighting the first 10 projects to achieve the certification.
LEED Rating System for Building Recertification
LEED Recertification helps owners maintain and improve their buildings over time. This LEED rating system applies to all occupied and in-use projects that have previously achieved LEED certification including BD+C and ID+C, regardless of their initial rating system or version.
---
Need more LEED 101 guidance?