Contacts:
Heather Mann, General Manager, Real Leaders, Inc. | heather@real-leaders.com
Kathy Berardi, Carabiner Communications | kberardi@carabinercomms.com | 678.644.4122
Green Badger is featured in the Q3 2022 issue of Real Leaders magazine.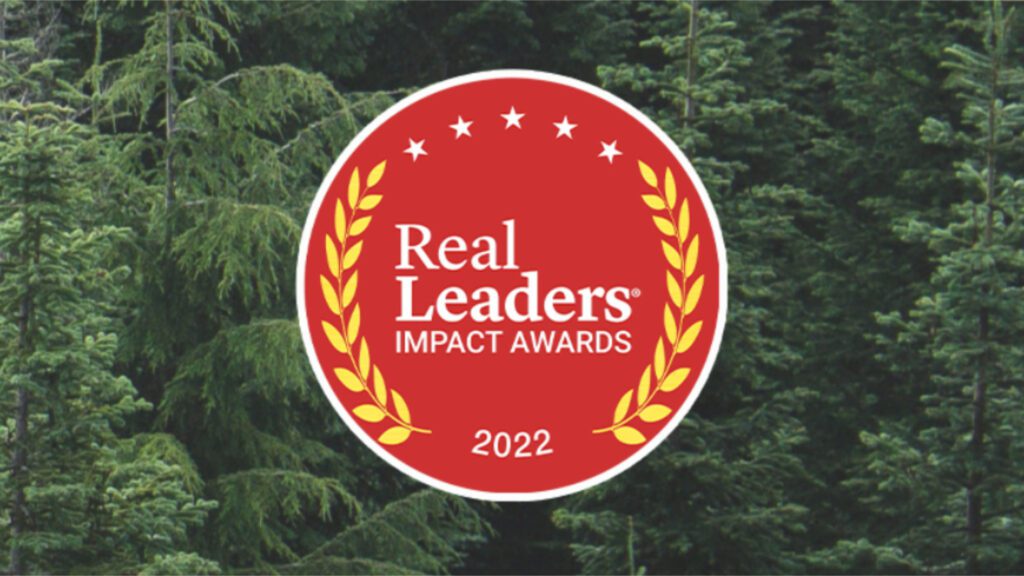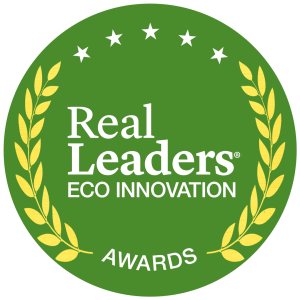 Green Badger Recognized as Real Leaders®️ Inaugural Eco Innovation Award Winner
(Savannah, GA), July 13, 2022 – This week, Real Leaders® launches the inaugural Eco Innovation Awards to its global community of social impact executives. This distinction celebrates achievement in environmental impact. As a longtime advocate for businesses that build sustainability into their business models, Real Leaders wanted to recognize the products, projects, and initiatives that are actively contributing to a healthier planet.
Entries were judged on creativity, innovation, originality, measurable impact, and needed to be designed to help solve an environmental issue. Awards were given in three categories: Top 50 ranking, Ones to Watch, and Eco Innovation Allies. All winners will be featured in the Q3 2022 issue of Real Leaders magazine, on Real-Leaders.com, and will be promoted across social media.
"This is such a critical moment for our planet," says Julie Van Ness, CEO of Real Leaders. "The latest IPCC report's dire climate warning has made it clear there is no time to waste. It's going to take all of us working together, especially business leaders who can leverage their influence and power in service to the planet. That's why we dedicated our Q3 issue to business-led solutions for tackling the climate crisis; and we're excited to introduce the world to our Eco Innovation Award-winning companies and CEOs who are doing just that. This issue is a must-read for purpose-driven leaders who want to be a part of the solution."
"We are honored to receive an Eco Innovation Award from for the recognition by Real Leaders and to be recognized along with our fellow award winners," said Tommy Linstroth, Green Badger's CEO. "Our sustained effort to provide industry professionals with affordable technology and knowledge-based solutions to accelerate sustainable construction has been a huge part of achieving this award".
Real Leaders magazine can be found in Barnes & Nobles bookstores, on airport newsstands, and in Delta executive lounges. Additionally, both print and digital subscriptions are available on Real-Leaders.com.
ABOUT REAL LEADERS
Real Leaders is a membership community for impact leaders with a global media platform dedicated to driving positive change. It's on a mission to unite farsighted leaders to transform our shortsighted world. Founded in 2010, Real Leaders recognized early on that businesses bore a responsibility to be as cognizant of their impact on employees, society, and the planet as they are on their bottom line. Real Leaders is a B Corporation, member of the UN Global Compact, and is independently owned.
About Green Badger
Green Badger provides innovative software solutions that empower construction professionals to build sustainably by automating LEED compliance and accurately tracking and reporting ESG metrics. Pairing user-friendly software with powerful data analytics and industry-leading customer support, Green Badger saves project teams hundreds of hours per project and helps ensure sustainability goals are achieved. For more information, visit getgreenbadger.com or call (912) 401-2888.
###