Green Badger is excited to announce our brand refresh! The decision to refresh our logo and visual design came out of discussion of Green Badger's recent growth and where the company is headed in the future.

You may notice the Badger looks a little different today… Thats because the Green Badger cub is all grown up! Green Badger's new logomark is a sign we're looking to the future – the future where sustainability is accessible, attainable and effortless for the entire construction industry.
We're working hard every day to provide industry professionals with affordable technology and knowledge-based solutions to accelerate sustainable construction. Whether it is a green certification or benchmarking ESG metrics or even just trying to understand what an environmental product declaration is, Green Badger's commitment to providing friendly, insightful, often humorous solutions to our partners, customers and the industry is now better reflected in our logomark.

Sometimes you get comfortable – set in your ways. Change can be difficult, uncomfortable. Its easy to let things stand how they were. Like that spreadsheet, you just can't bare to let go. Or that scruffy badger from Wisconsin. But its time. Time to move forward. Time for the next evolution of Green Badger as we grow to become the most powerful platform for green construction management and compliance.
And we welcome you along for the ride.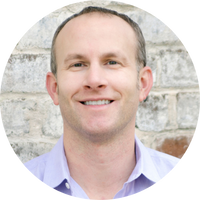 Tommy Linstroth
Founder & CEO
Green Badger