LEED v4.1 EPD and MIR Option 2 Product Guide
There aren't currently a lot of products that comply with BPDO Option 2 optimization requirements. That's why we'll be releasing quarterly updates to keep your teams in the loop when new products hit the market.
Green Badger does not have any product endorsements or agreements with manufactures to suggest these products. This resource is simply to inform project teams of what is current available on the market to earn you these credits!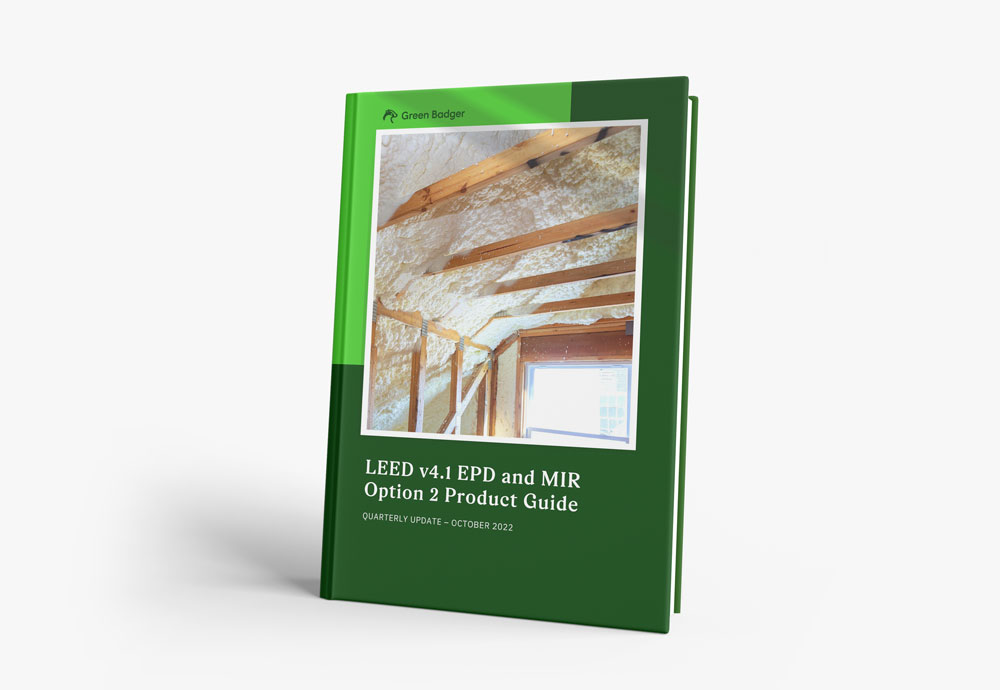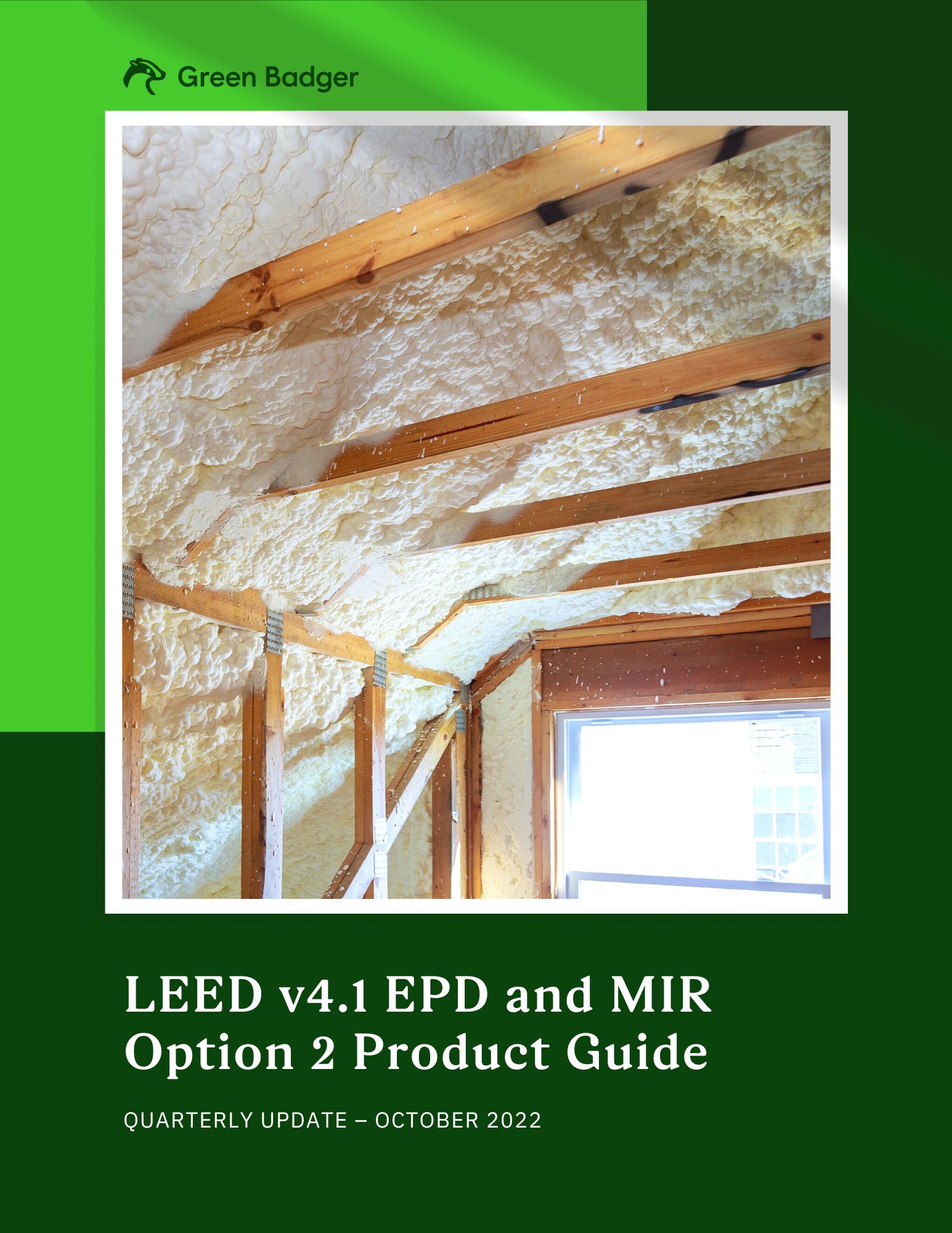 Download the Option 2 Guide