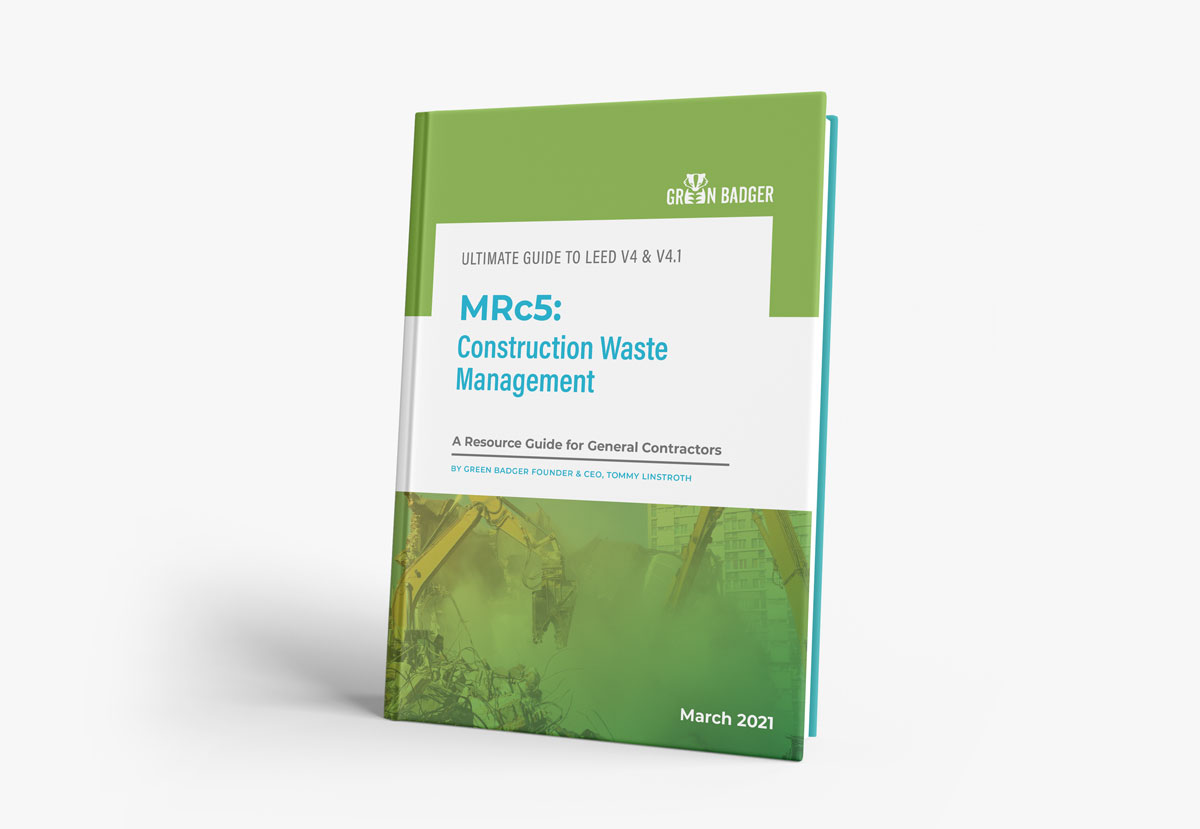 Strategies and Best Practices for MRc5: Construction Waste Management
Construction waste management is pursued on nearly every LEED project, and for good reason. With proper planning, two points are achievable. But can project teams really hit the waste reduction goals? If your project has a ton of demolition it will make earning more than 1 point a challenge. For this reason, we're providing you guidance for both LEED v4 and v4.1 because if your project hasn't registered specifically under v4.1 then you have the option to choose.
Download the MRc5 Ebook to get all the LEED requirements, strategies, and best practices to achieve Construction Waste Management for v4 and v4.1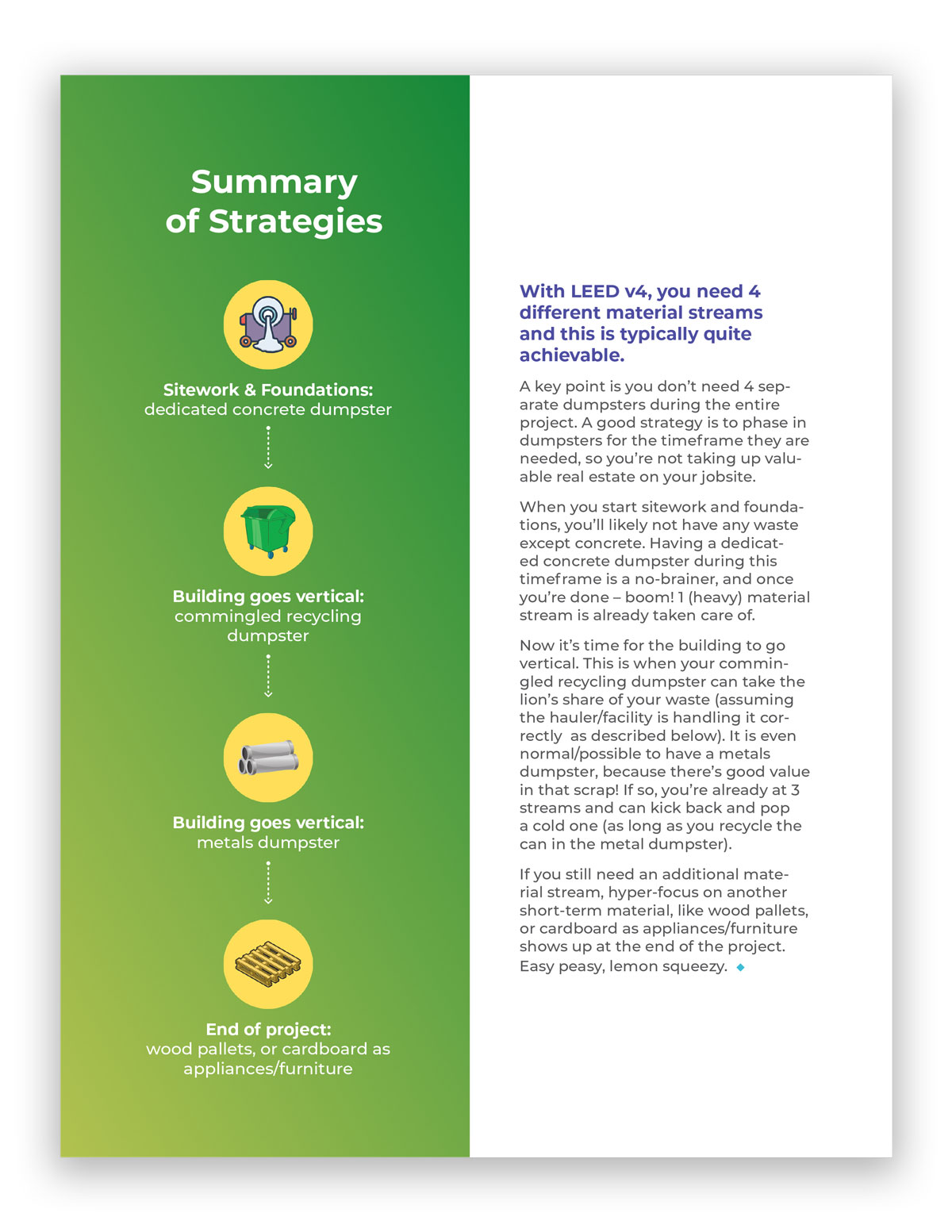 Requirements for MRc5 in LEED v4 and v4.1
Develop and implement a construction and demolition waste management plan and achieve points through waste prevention and/or diversion.
Waste Management Plan and Report: All projects must develop and implement a construction and demolition waste management plan:
Identify strategies to reduce the generation of waste during project design and construction.
Establish waste diversion goals for the project by identifying the materials (both structural and nonstructural) targeted for diversion.
Describe the diversion strategies planned for the project. Describe where materials will be taken including expected diversion rates for each material.
Download the MRc5 Ebook to get Actionable Strategies + Best Practices for Construction Waste Management