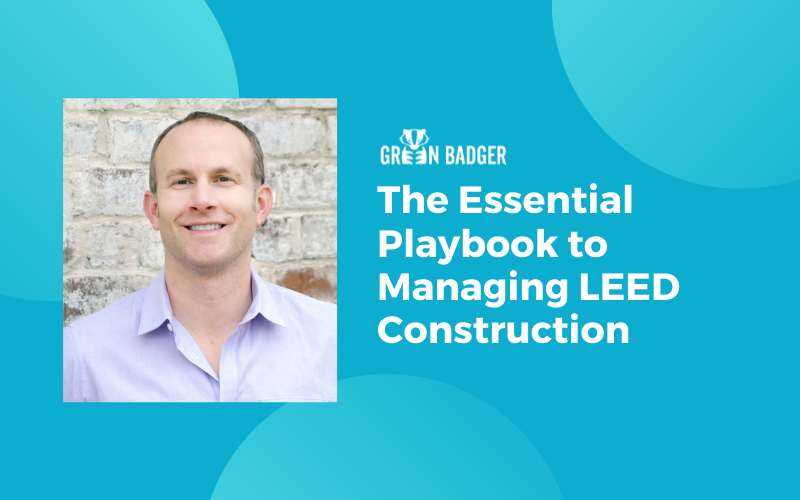 The Essential Playbook to Managing LEED Construction
Confused about the differences between v4 and v4.1 credits and which you should be pursuing? Looking for strategies to make achieving LEED credits more accessible? Want to know which credits to pursue and which to ignore? Access this on-demand webinar where Green Badger CEO and LEED Fellow, Tommy Linstroth, walks you through all of the construction credits you'll need to handle if you're tasked with managing a LEED project.
Access the Essential Playbook
What's inside the Essential Guide?
Hear the Badger's advice about which of the LEED construction credits are essential, practical, and irrelevant to switch over to v4.1, and how to achieve each one.
Environmental Product Declarations (MRc2)
Sourcing of Raw Materials (MRc3)
Material Ingredient Reporting (MRc4)
Low-Emitting Materials (IEQc2)
Construction Waste Management (MRc5)
Construction Activity Pollution Prevention (SSp1)
Indoor Air Quality Management Plan During Construction (IEQc3)
We work with the Top General Contractors in the country.