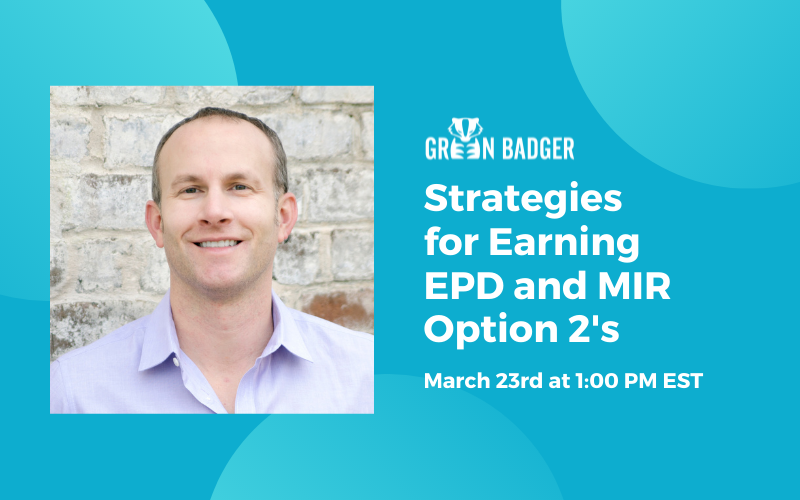 About the Strategies for Earning EPD Option 2 and MIR Option 2 Webinar
LEED guru Tommy Linstroth will walk you through Green Badger's tips, tricks, and strategies for earning BPDO Option 2 credits with the wisdom gained from working on 150+ LEED projects and with 1,000+ project teams across the country.
This one hour webinar includes:
Requirements, strategies, and best practices for earning MRc2 Option 2 Multi-Attribute Optimization
Requirements, strategies, and best practices for earning MRc4 Option 2 Material Ingredient Optimization
Overlapping strategies where relevant
Question & Answer session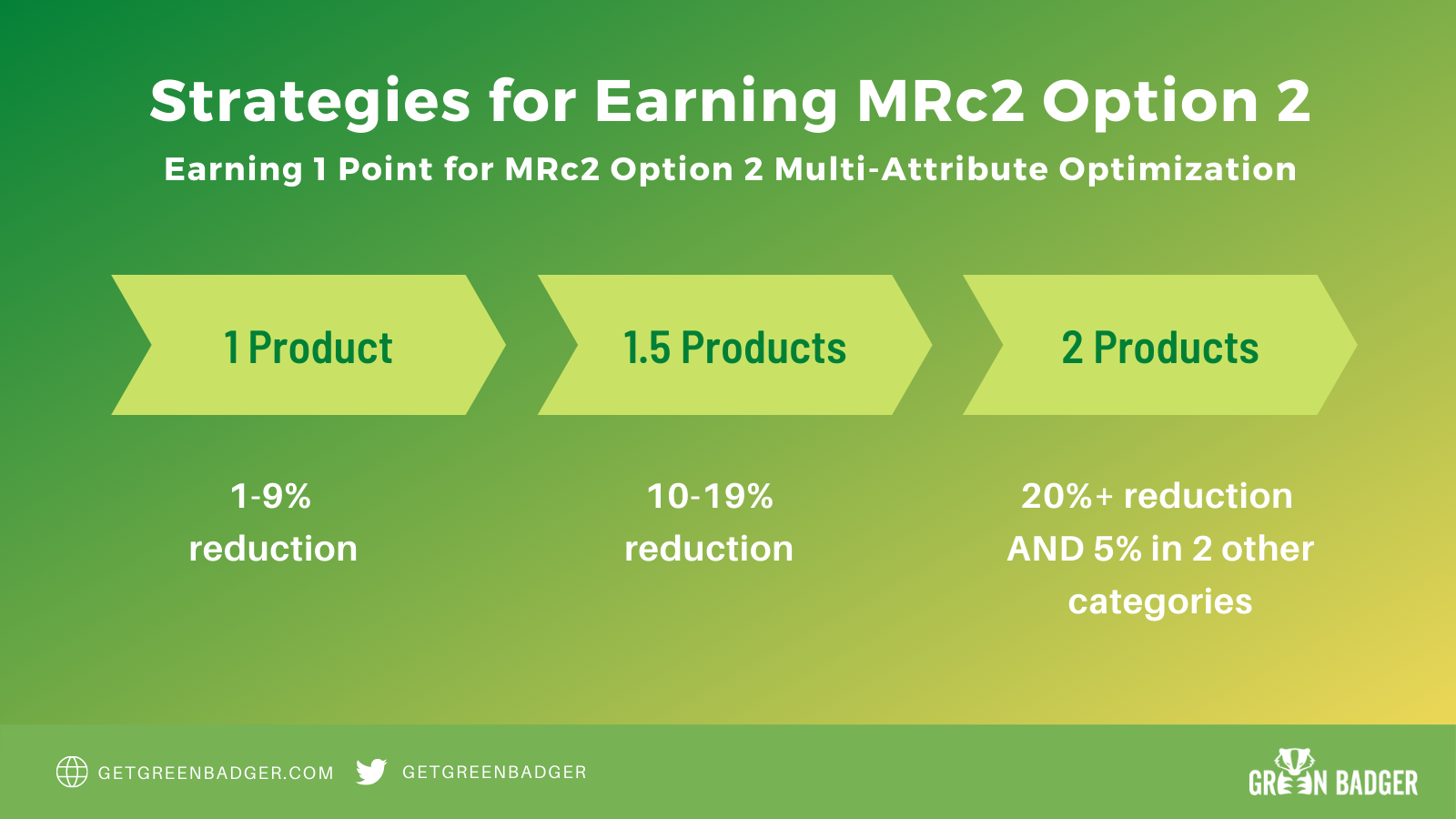 Tommy Linstroth, Green Badger Founder & CEO
"I've combined my passion for sustainability and the built environment to create Green Badger, an innovative SaaS company that automates green construction compliance. As a LEED Fellow with more than a decade of industry knowledge and experience on over 150 green construction projects, I know that the certification process can be unnecessarily over-complicated. To help construction professionals with this process, I founded Green Badger to provide a comprehensive solution for ensuring LEED compliance as efficiently as possible, because project teams should be focusing on getting green buildings built on time and on budget, not chasing paperwork."