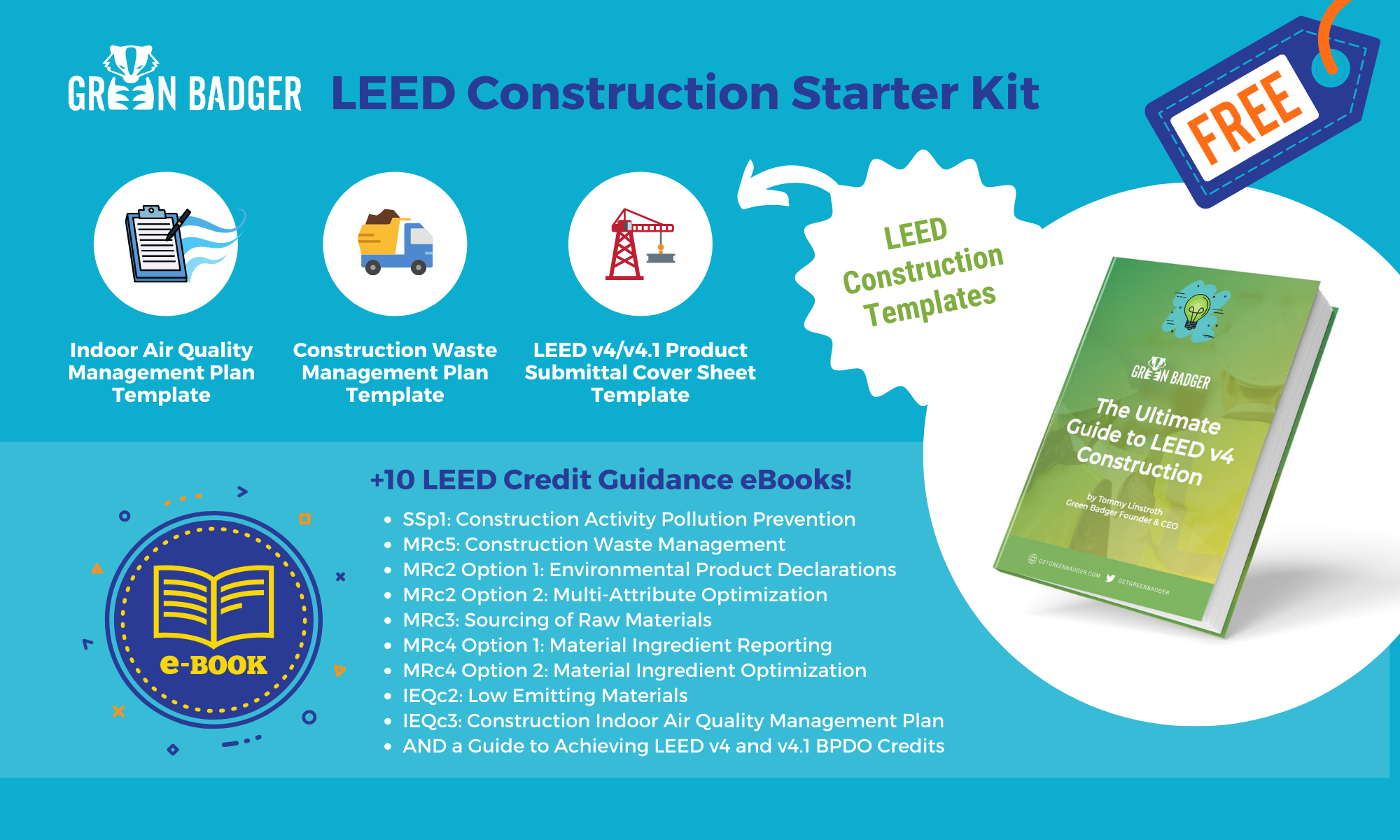 "Tommy's candor and clear direction for achieving points is refreshing in a potentially difficult process. I really like how he outlines his strategies in each credit – clear and concise and it comes from experience as he explains why his strategies work. He makes his strategies sound immediately implementable before starting your first LEED project."
– Green Badger User
Current Green Badger Customers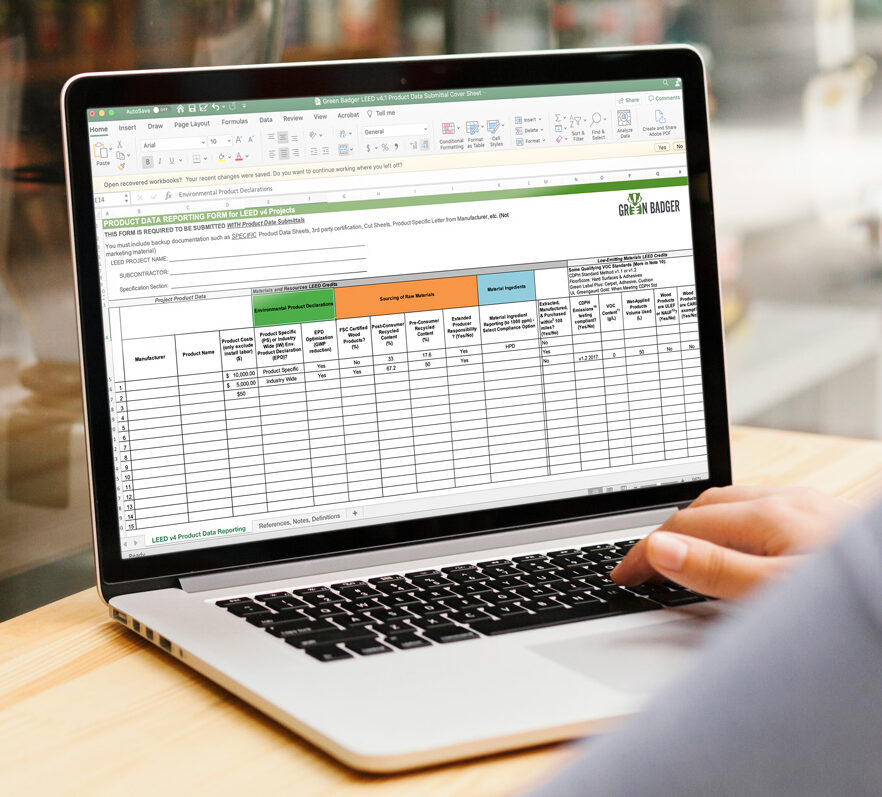 LEED Construction Starter Kit
The LEED Construction Starter Kit for General Contractors has everything you and your team needs to achieve the LEED construction credits that you're contractually obligated to earn!
The kit includes:
an Indoor Air Quality Management Plan template
a Construction Waste Management Plan template
a LEED product submittal data sheet
PLUS 10 ebooks with strategies for earning every LEED construction credit
Practical eBooks with Strategies for helping GC's achieve all LEED Construction Credits!
SSp1: Construction Activity Pollution Prevention

MRc5: Construction Waste Management

MRc2 Option 1: Environmental Product Declarations

MRc2 Option 2: Multi-Attribute Optimization

MRc3: Sourcing of Raw Materials

MRc4 Option 1: Material Ingredient Reporting

MRc4 Option 2: Material Ingredient Optimization

IEQc2: Low Emitting Materials

IEQc3: Construction Indoor Air Quality Management Plan

AND a Guide to Achieving LEED v4 and v4.1 BPDO Credits