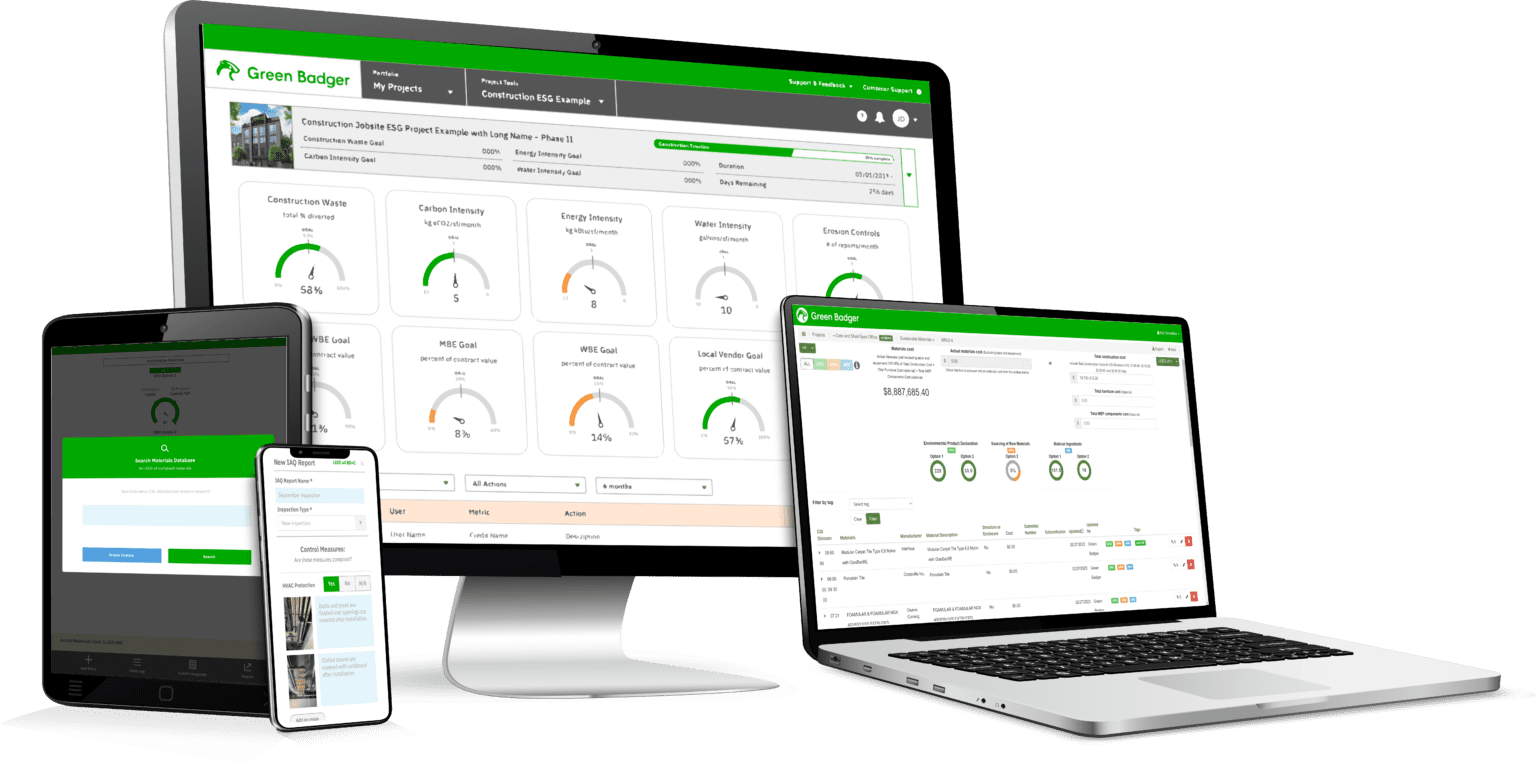 Request a demo to learn how you can save 65% of time spent on LEED documentation.
Sign up for a 15-minute live demo to see how Green Badger can automate your LEED documentation by allowing you to:
Make OAC meetings a breeze with real-time LEED credit progress
Track vital LEED project activity without Excel spreadsheets
Auto-populate LEED product attributes from our materials database
Create IAQ and ESC inspection with our mobile app
Thank you for your request. You will receive an email shortly from our team to schedule your demo!
"You need to get this platform! It's a huge time saver and provides all the resources to keep you from pulling out your hair getting frustrated."
– Project Engineer, Turner Construction Company
We work with the Top General Contractors in the country.