On overview of what's covered in Green Badger's Construction ESG 101 eBook:
Construction ESG Tracking:

Where to Focus

Energy & Carbon

Relationship

Scope 1, 2, and 3 Emissions
Embodied Carbon

Waste Generation & Diversion
Water Consumption
Social Metrics (

Minority/Women Owned Business Enterprises (MWBE) and Local Participation, etc.)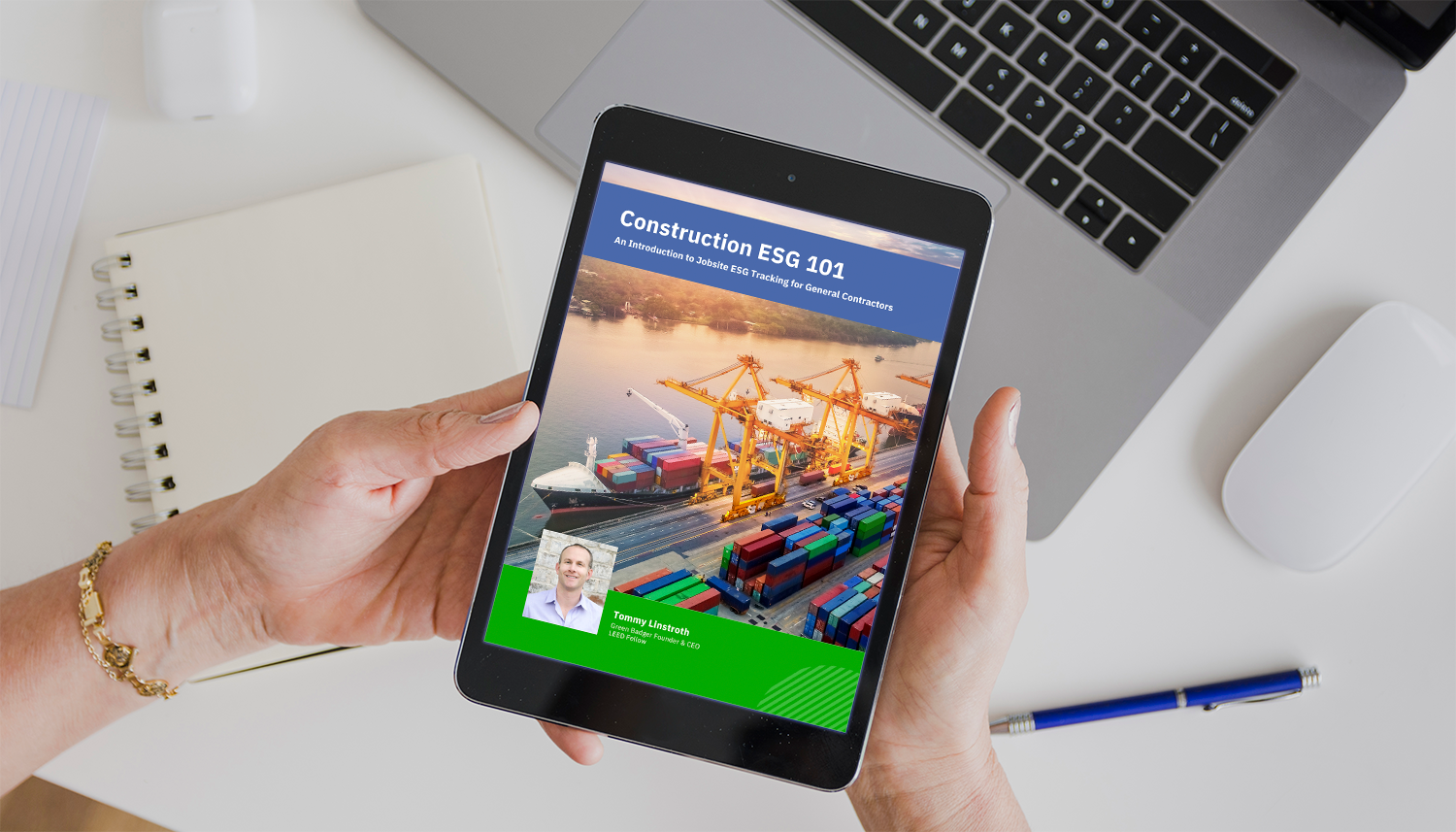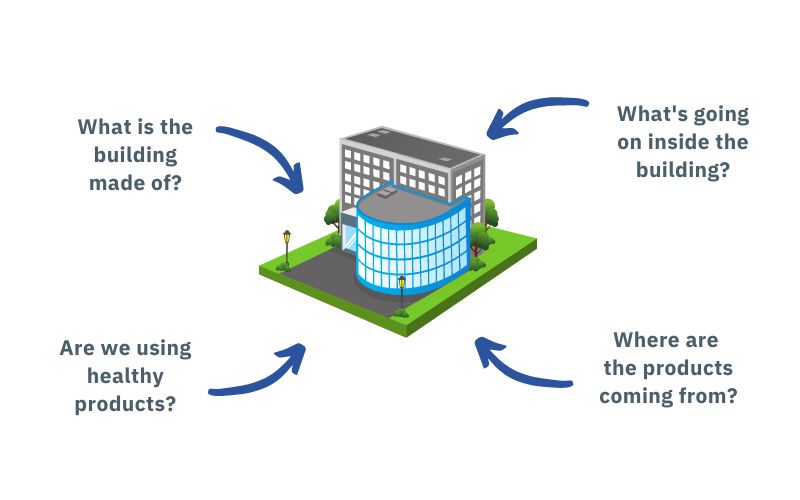 History of Carbon Tracking in Construction
Traditionally the industry has spent prior years looking at the sustainability of the building itself. What is the building made of, are the products selected for the building healthy, where are the products coming from, and what's going on inside the building in terms of indoor air quality?
The construction industry as a whole has been focused here as well. Talks around carbon and energy have been in terms of once the construction of the building is complete and occupied. What is the building's EnergyStar score? What do the building's utility bills look like?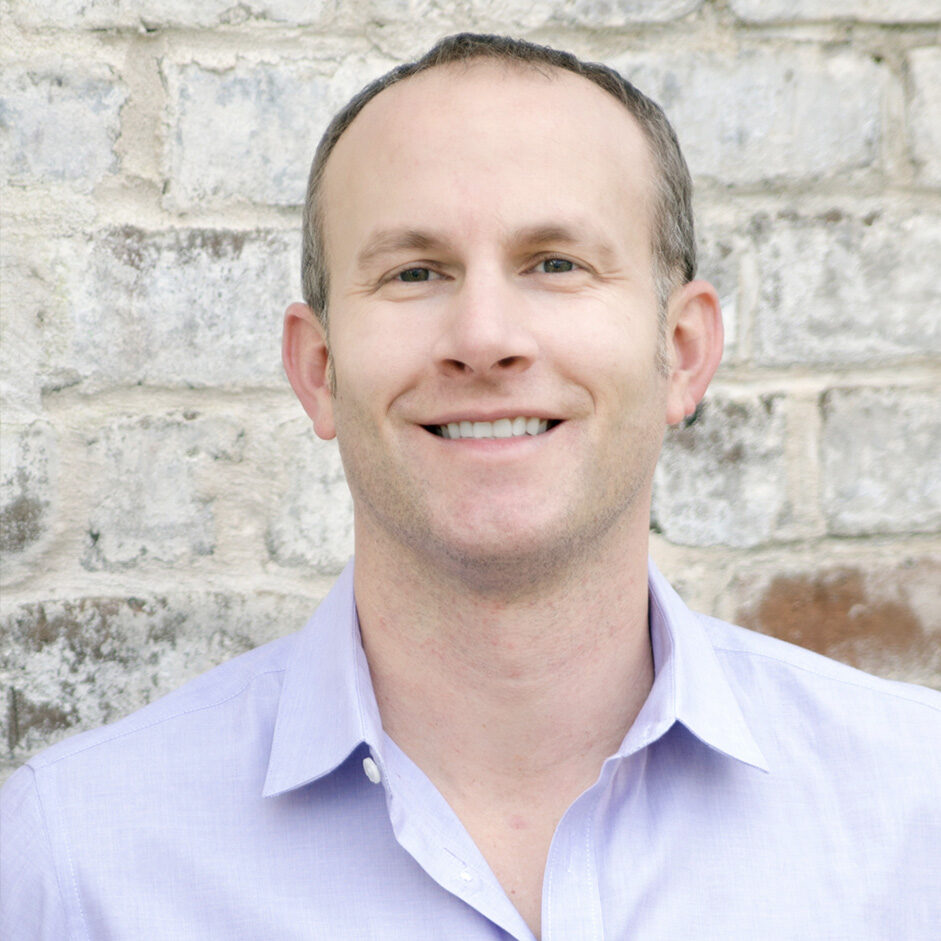 Tommy Linstroth, Green Badger Founder & CEO
"I've combined my passion for sustainability and the built environment to create Green Badger, an innovative SaaS company that automates green construction compliance. As a LEED Fellow with more than a decade of industry knowledge and experience on over 150 green construction projects, I know that the certification process can be unnecessarily over-complicated. To help construction professionals with this process, I founded Green Badger to provide a comprehensive solution for ensuring LEED compliance as efficiently as possible, because project teams should be focusing on getting green buildings built on time and on budget, not chasing paperwork."
About Green Badger's Construction ESG Software:
Green Badger's software has evolved to help teams and organizations adapt to the new requirements affecting the construction marketplace. The new Construction ESG portal bridges the gap to specifically track, benchmark, and then help reduce the carbon, waste, water, and energy impact of the construction process itself.
Learn more about our construction ESG software by registering for a demo at getgreenbadger.com/construction-esg-demo.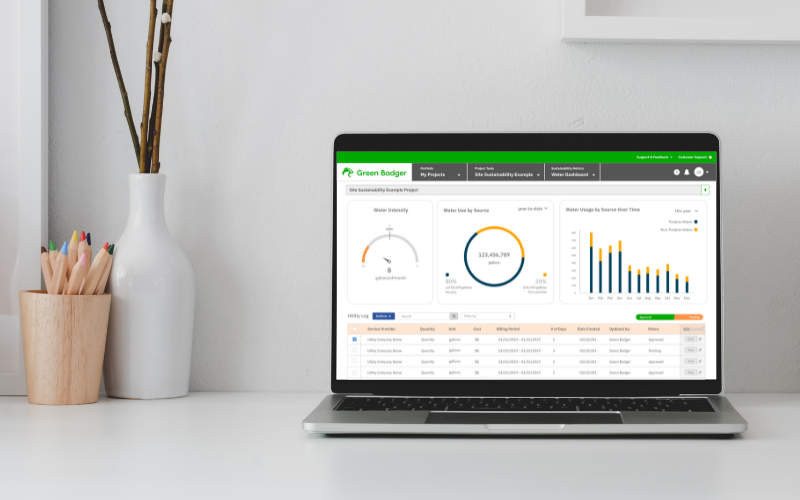 We work with the Top General Contractors in the country.