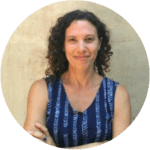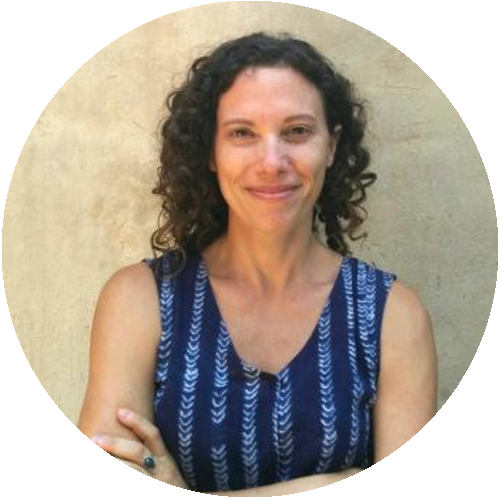 Lauren Rochell 
Architect / Sr. Sustainability Associate for CMPBS
How Green Badger Supports LEED Consultants like CMPBS
"CMPBS most commonly serves as the whole-project LEED consultant for building projects, and Green Badger significantly streamlines our overall construction phase QAQC review process."
"We are able to check a team's progress both at a glance and in depth throughout construction," said Rochell. "During our LEED check-in meetings with construction teams, it is a helpful communication tool. If the project engineers are falling behind or submitting information incorrectly, we can assess and provide feedback before it becomes an irreversible problem."
This goes for the materials tracking credits such as EQc Low-Emitting Materials and MRc BPDO as well as for MRc Construction and Demolition Waste Management. We can go into the construction waste log on Green Badger and check that the data is being input correctly per the waste hauls."
"Having all of our projects on the same platform prevents the hassle of discrepancies and inaccuracies caused by teams using different tools and calculators. It also offers an incredible resource to compare projects, since data is documented and demonstrated consistently. For instance, when we wanted to assess the recycling performance of a local construction waste hauler, we were able to assess projects' waste diversion without having to navigate through 10 different homemade spreadsheets."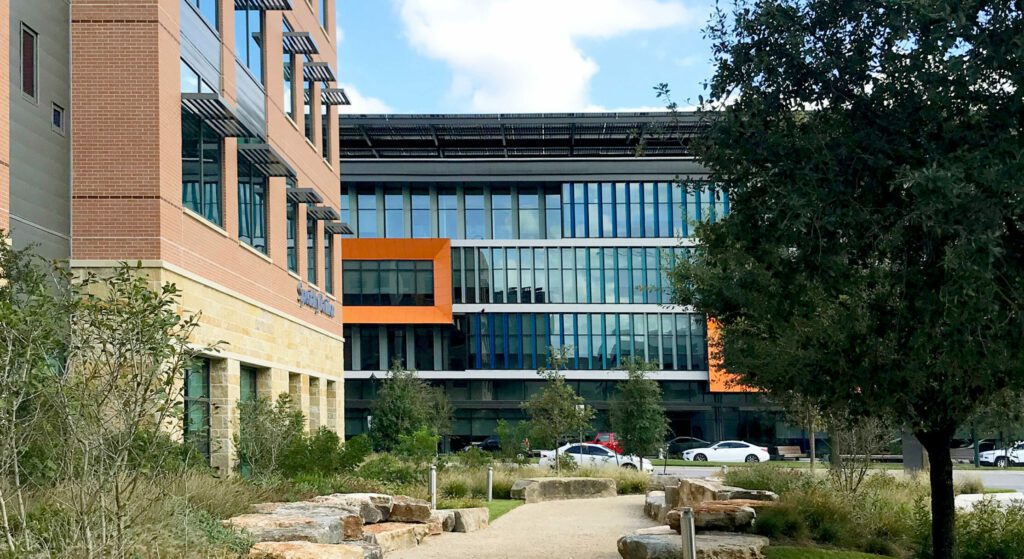 LEED Learning for General Contractors
For another of CMPBS' central Texas consulting projects, the general contractor was confident that they could handle LEED tracking on their own. However, it quickly became evident that they didn't have the adequate experience or personnel. "We led multiple LEED tutorials in person with the project managers and project engineers and tried to guide them through the LEED process," said Rochell. "Without a team dedicated to sustainability efforts, we were holding their hand every step of the way."
Ultimately, CMPBS urged the general contractor to purchase a Green Badger project license and Rochell sent links to Green Badger's classes and webinars to bolster their understanding. They quickly started making progress and are now well on their way to a LEED Gold rating. This shows how valuable Green Badger's software and resources are for the general contractor – a project team doesn't need to be a LEED expert in order to take advantage of the Green Badger offerings.
Previously we'd see project teams procrastinating to complete their materials tracking, submitting messy documentation and ultimately delaying the construction phase submission. Using Green Badger, materials can be assessed for LEED compliance and contributions even before the submittals are distributed, documentation is cleanly compiled, and submissions are more reliably successful." 
"We've also seen projects benefit from the concise yet effective submittal cover sheet that Green Badger offers," said Rochell. While there isn't a standard LEED product submittal cover sheet on the market, many consultants and contractors have their own iterations. Green Badger has recently updated their LEED submittal cover sheet to include more sustainable product information which can be accessed here.
LEED v4.1 Addendum
Green Badger stays on top of integrating LEED v4.1 addenda into its platform. For instance, a recent v4.1 addendum was released, which updated MRc4 Material Ingredient Reporting Option 2 and lowered the threshold for achievement from 10 products to 5 products. Rochell shared her experience: "We had been tracking 5.5 products for a particular project, and had not anticipated credit achievement. But when the addendum was released, the credit automatically showed up as achievable on the Green Badger dashboard. It goes to show how adaptable Green Badger is to LEED's ever-changing requirements." Since Green Badger continuously rolls out new LEED updates, teams don't have to re-create new calculators or re-enter updated data.
Green Badger's Resources
Green Badger offers many resources centered around achieving LEED construction credits. The LEED Product Guide and the Guide to Earning BPDO Credits specifically outline which products can be used to achieve your materials credit. Green Badger's materials database is another vital resource for project teams to easily source LEED v4 compliant products.
We've found that teams rarely have to upload custom EPDs or material ingredient reports because of Green Badger's extensive product database," said Rochell. 
"We are grateful that the database continues to evolve to further streamline documentation and make more LEED credits achievable."