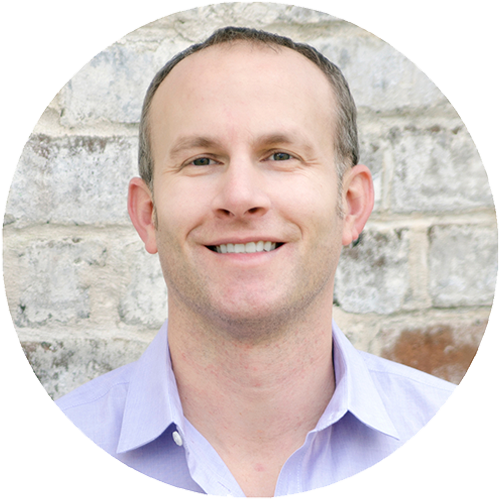 by Tommy Linstroth
Founder and CEO at Green Badger
LEED Fellow
Today, we're going to talk about one way to earn the Material Ingredient reporting credit (which is Option 1 in Material Ingredients) in LEED versions 4 and 4.1 by using products with Health Product Declarations (HPDs).
If you would rather watch the video tutorial, you can view the YouTube video here. For an even more comprehensive break down of health production declaration examples and how to read them, check out this post. Looking for more LEED Resources? Check out Green Badger's comprehensive list of LEED resources.
What the heck is a health product declaration, or HPD?
Health Product Declarations (HPDs) provide a full disclosure of the potential chemicals of concern in products by comparing product ingredients to a set of priority "hazard" lists based on the GreenScreen for Safer Chemicals and additional lists from other government agencies.
HPD's qualify for LEED v4 and 4.1 if the end use product has a published and complete Health Product Declaration with full disclosure of known hazards in compliance with the HPD open Standard. It must demonstrate the chemical inventory of the product to at least 0.1% (1000 ppm).
Beware! Not all HPDs are created equal. Just because a product has an HPD does not mean it automatically qualifies for LEED.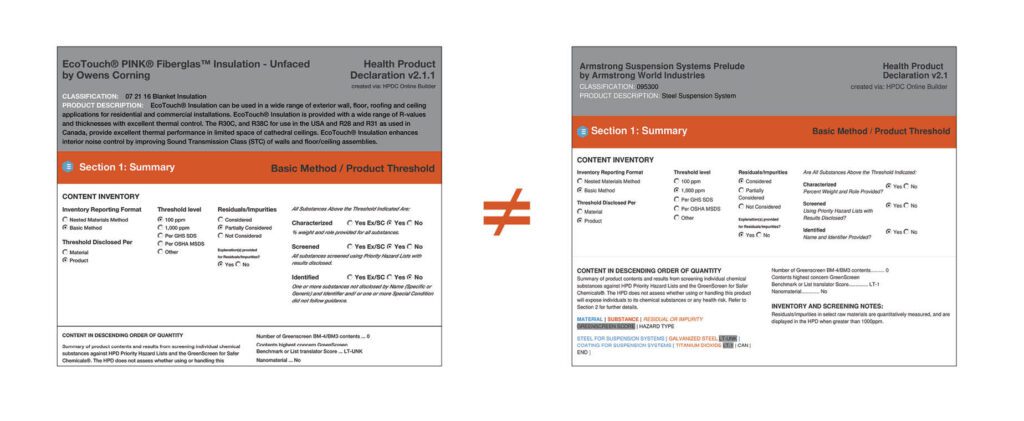 Fortunately, the good people at the HPD Collaborative have put together a great resource on what you need to have for HPDs to be compliant. They also have a repository of health product declarations, so it's a great place to be anyway.
They've even included a new filter that allows you see if it is pre-verified to be LEED compliant. You can get all of their great resources here. Now, let's use the HPD Collaborative's great LEED compliance resource to walk you through what an HPD must include in order to be considered LEED Compliant.
---
Finding Compliant HPD's for LEED v4
The first thing you may notice is there are multiple iterations of the HPD standard. The first is 1.0 (though most of those will have expired) and is currently on 2.2. Regardless of the version, you'll have to have a few data points consistently presented.

1. First, let's start with the Threshold Level.
Based on the LEED language I mentioned earlier, the product must have an inventory to at least 01.% or 1000ppm. So the box 1000 ppm or the more stringent 100 ppm MUST be selected.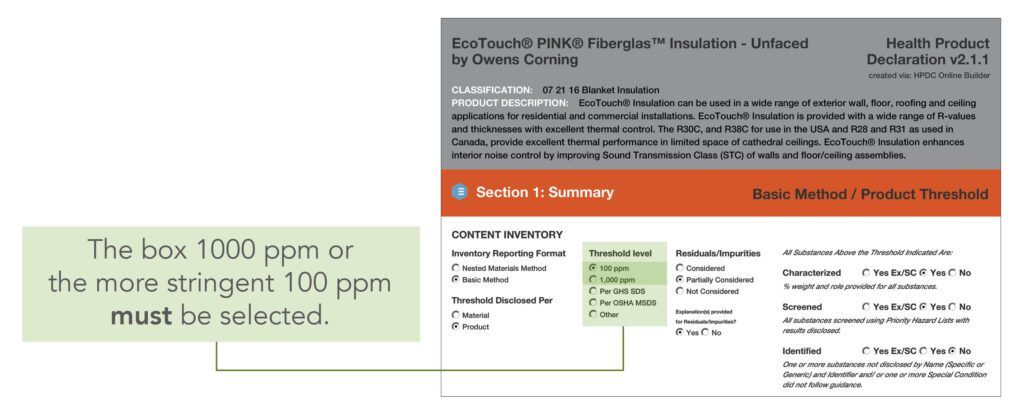 If any of the other options are selected, it cannot de deemed in compliance with LEED.

2. Second, you need to check the residuals/impurities options.
The residuals/impurities section must be filled in – it cannot be blank! If 'Partially' or 'Not Considered' is selected, it must be explained in the Notes in Section 2 of why that is the case.

3. Next comes the Characterized/Screened/Identified options.
Characterized AND screened must both be Yes, or Yes Ex/SC depending on HPD version.

Identified can be any of the options.

4. Find the link to the HPD documentation.
At the bottom of page 1, there needs to be a link to where the HPD is available. It will be available either from the HPD repository or the manufacturer's site.

It will also indicate if this HPD was third-party verified. There aren't many that are. But if it is, then it counts for 1.5 products under LEED v4.1.

What to look for in Section 2 of the HPD documentation:
Note: In section 2, there are a few requirements. But if you've made it through everything on Page 1, you're typically are in good shape.
Under Other Project Notes, this is where any details on residuals and impurity considerations must be explained if it was checked Partially or Not Considered on Page 1.
Finally, the Hazard Screening methods, %s, and XXXX must be filled out on the HPD. There's not a right or wrong answer, so just make sure they aren't blank.

Badger Summary for Finding LEED HPDs
Here's a culmination of everything you should be looking for when checking to see if an HPD is LEED compliant. Favorite this in your browser for the next time you're on a LEED project!
So, there you have it. Just remember: not every HPD automatically counts for LEED. But if you can verify these few data points, you'll be on your way to earning Option 1 of Material Ingredients in LEED v4 and 4.1 Now that you're an HPD expert, head over to our post on finding LEED compliant EPDs for v4 and v4.1 to become an Environmental Product Declaration expert too. For even more LEED resources, check out our Green Badger Resources page.