Green Badger LEED & Sustainable Construction Resources
The Ultimate Guide to LEED v4 and v4.1 Construction Credits for General Contractors
The most comprehensive educational resource for general contractors, filled with practical guidance on how to achieve LEED construction credits.
It's essential for project teams to opt into LEED v4.1 for all the BPDO credits and for Low Emitting Materials. It may or may not be useful for Construction Waste Management, and won't make a difference for Construction Activity Pollution prevention or Indoor air quality management.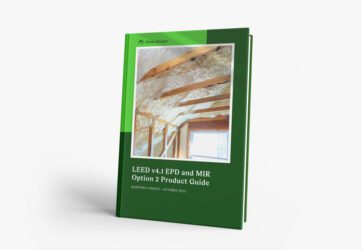 There aren't currently a lot of products that comply with BPDO Option 2 optimization requirements. That's why we'll be releasing quarterly updates to keep your teams in the loop when new products hit the market.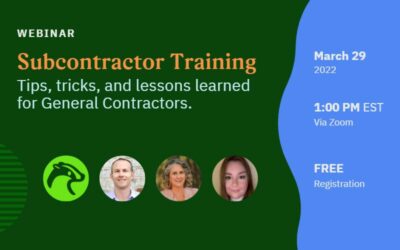 UPCOMING WEBINAR Subcontractor Training:  Tips, Tricks, and Lessons Learned for General Contractors Wednesday, March 29th at 1:00pm EST Subcontractors play an essential role in the success of LEED construction credits. Join the Green Badger team…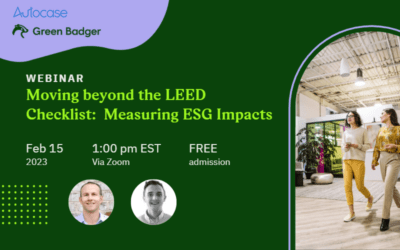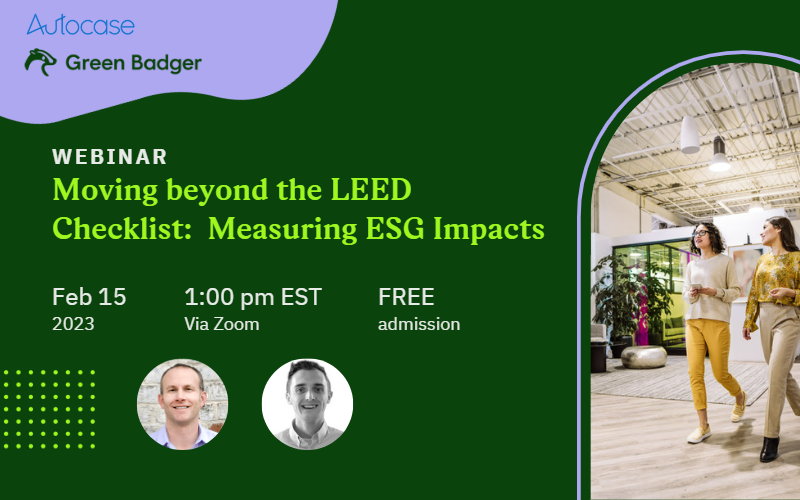 ON-DEMAND WEBINAR Moving Beyond the LEED Checklist:  Measuring ESG Impacts Recorded on Wednesday, February 15th at 1 pm EST LEED buildings are critical to addressing climate change and meeting ESG goals, enhancing resilience, and supporting…
LEED v4.1 Submittal Cover Sheet
There is no industry standard for LEED submittal cover sheets. You can create your own, see if anyone on your project team has a standard template – or you can download our free submittal cover sheet template for submitting your LEED v4.1 product data.
IAQ Management Plan Template
Developing and implementing an indoor air quality (IAQ) management plan for the construction and preoccupancy phases of the building is required to earn the IEQc3 credit – and this template is a great place to start!
Construction Waste Management Plan Template for LEED v4
Having a good construction waste management plan is the first step towards earning the MRc5 in LEED v4.1. First of all, it is required for the pre-requisite under MRp2 to have a construction waste management plan.
LEED Low Emitting Materials Cheat Sheet
Access the Low Emitting Cheat Sheet with Green Badger's recommendations for which categories to track to earn the LEED v4/v4.1 Low Emitting Materials credit.
LEED Construction Activity Pollution Prevention Cheat Sheet
This is the only LEED construction-related prerequisite. You have to achieve this or your project cannot earn certification; it's required on all LEED projects.
LEED Construction Waste Management Plan Cheat Sheet
Access the cheat sheet to see Green Badger's recommendations for how to earn the LEED v4/v4.1 Construction Waste Management credit.
LEED Indoor Air Quality Management Cheat Sheet
Access the Indoor Air Quality Management Cheat Sheet with Green Badger's recommendations for which categories to track to earn this LEED v4/v4.1 credit.
LEED Indoor Air Quality Assessment Cheat Sheet
Access the cheat sheet for Green Badger's recommendations for which path to take for earning IEQc4 Indoor Air Quality Assessment for LEED v4.1.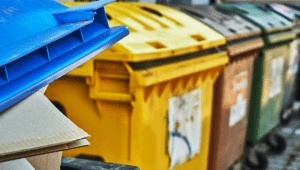 A simple way to help manage construction waste on-site is to have clear dumpster signage that labels the recycling dumpsters with what material goes where.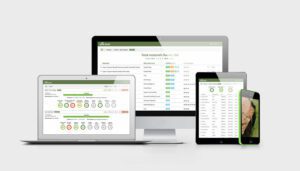 "I love LEED, but after 10 years and 5 dozen projects I certified… I hate the LEED documentation process. That's why I founded Green Badger." Hear more from Green Badger Founder & CEO, Tommy Linstroth, on what drove him to create Green Badger all those years ago.
Sustainability compliance has never been this easy.
Learn more about how you can eliminate the headache of LEED paperwork and streamline construction ESG tracking. Schedule a personal demonstration with one of our LEED gurus to see the impact Green Badger can have on your green building compliance.