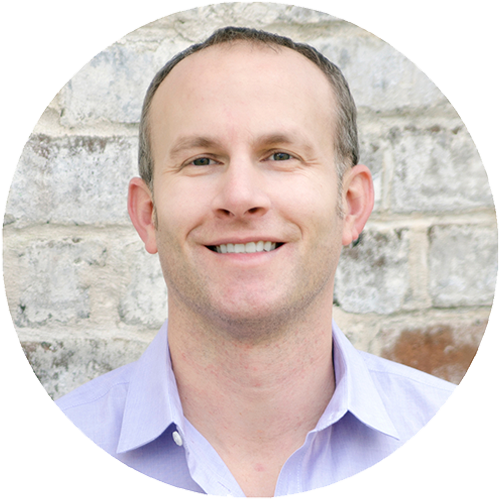 by Tommy Linstroth
Founder and CEO at Green Badger
LEED Fellow
We're excited to announce to two new functionality updates to Green Badger thanks to input from our current users.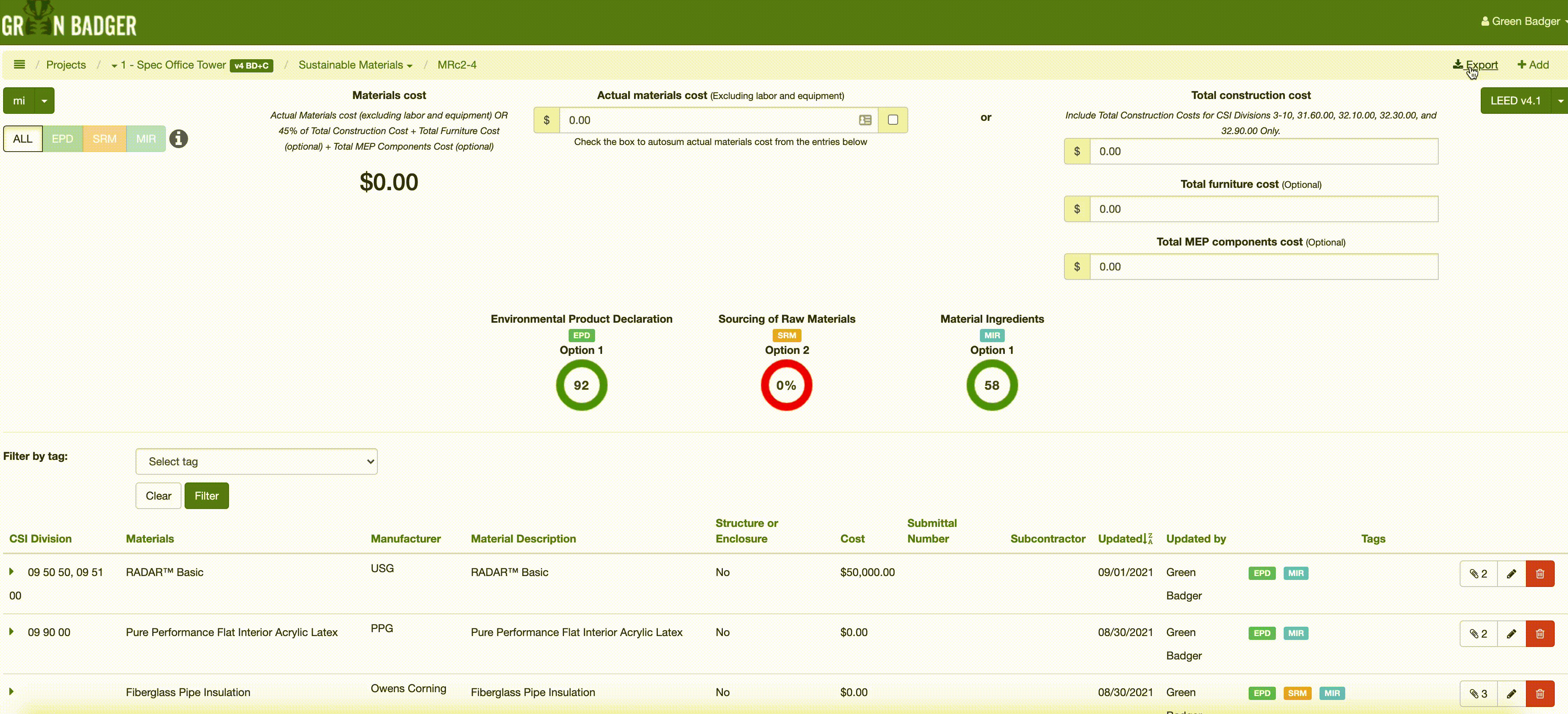 1. New Functionality – Export a Standalone Tracker of your Web Logs for Materials and Low Emitting
The first new functionality update is a new export log for your sustainable material (BPDO credits) and low-emitting products. We all know the USGBC calculators are cumbersome, buggy and an overall a pain the butt. You can now export a stand-alone tracker of everything in your web logs including submittal numbers, subcontractors tags, and every product attribute – all available in sortable fashion in one view. These updates are available for sustainable materials currently, and are both coming soon for VOCs.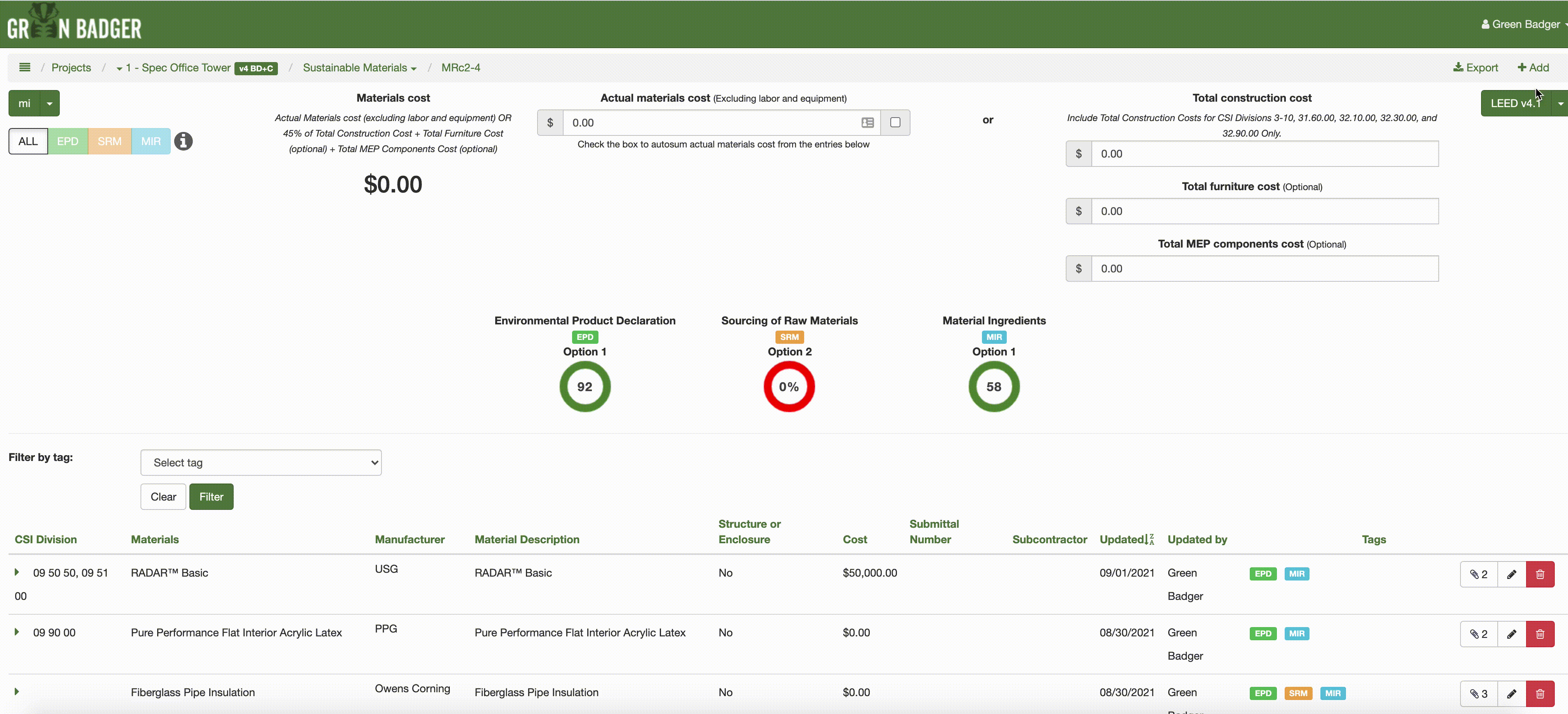 2. New Functionality – Enhanced Search Feature
We've also enhanced our search functionality to be much more responsive and account for spelling variations, keyword enhancements, and more. Gone are the days of having to be Noah Webster to return worthwhile search results. Its still better to search broadly to return the most product options, but an inverted letter here or dash there will no longer negatively impact your product search.
Looking for a comprehensive overview of Green Badger's LEED Resources for construction projects teams to utilize from site work through to commissioning?
Green Badger aims to make Sustainability Simplified for all of our construction project teams. That's why we've put together a list of all Green Badger's LEED Resources that your team needs to succeed.