Green Badger is always looking to spread the word about green construction compliance easier and more efficient. While we have a bunch of resources including ebooks, webinars, and cheat sheet that you can read or watch, we know you don't always have the time to sit down and digest the written word. So here are some podcast interviews that Green Badger has done across multiple green building podcasts that you can listen to while you work! You can listen to Podcast Interview Vol 1 here!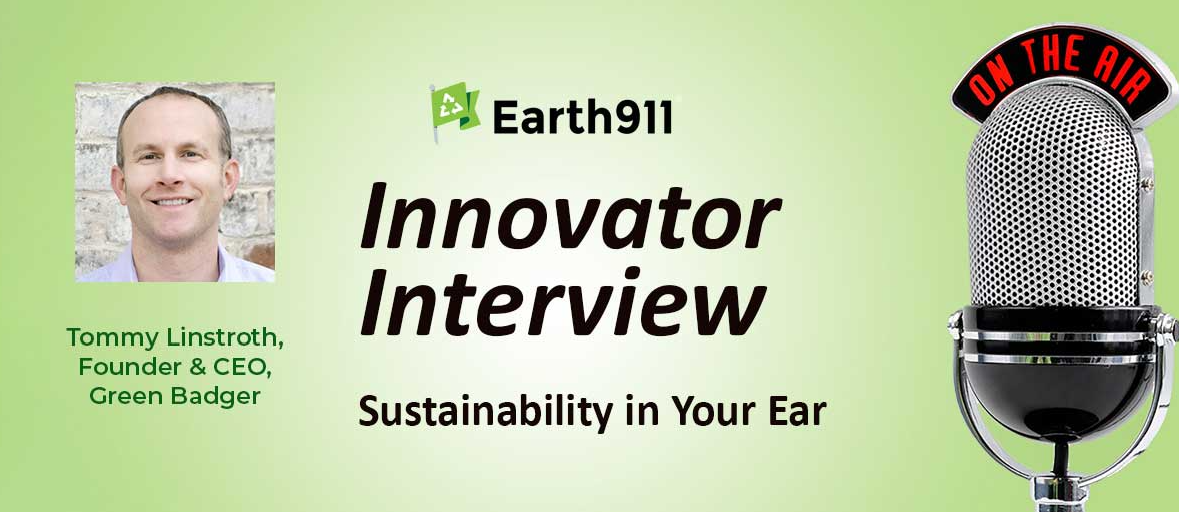 1. Earth911
Episode – Lowering Construction Impacts with Green Badger's Tommy Linstroth
Recorded on February 13, 2023
How can we reduce the environmental impact of constructing and operating buildings? In 2021, construction and building operations accounted for 37% of global CO2 emissions, hitting an all-time high of 10 gigatons of CO2 emissions, about 2% higher than pre-pandemic levels. We talk with Tommy Linstroth, founder and CEO of Green Badger, a software-as-a-service company that provides management tools for sustainable building projects and to support LEED certification efforts, about the steps to reduce the impact of where we live and work. Green Badger connects architects, construction teams, building owners, and sustainability and waste professionals to track and optimize their work. Tommy has led more than 150 LEED construction team projects and is also founder of Sustainativity, a nonprofit that helps nonprofits complete sustainable building projects. Although new technologies for designing efficient buildings made of concrete, steel, and other building materials are in the pipeline, the benefits certainly are not yet showing up in environmental impact data. Tommy explains how construction companies and building owners can reduce emissions and waste, while improving the efficiency and lowering the cost of homes, apartments, and offices. We explore how the Inflation Reduction Act created new incentives — particularly for apartment buildings — to use high-efficiency heating and cooling, improved insulation, and low-impact materials. And Tommy shares practical tips about assessing the environmental performance of a home, apartment, or office before you make a decision during your next move.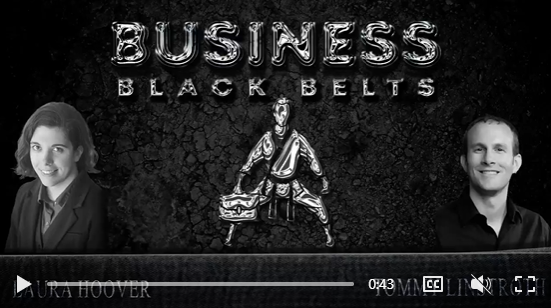 2. Business Black Belts
Episode 189 – Tommy Linstroth, CEO at Green Badger, LLC on Technology in Construction
Recorded on April 4, 2023
Tommy joins us to discuss the slow changing world of construction and how new technology is breaking into the industry.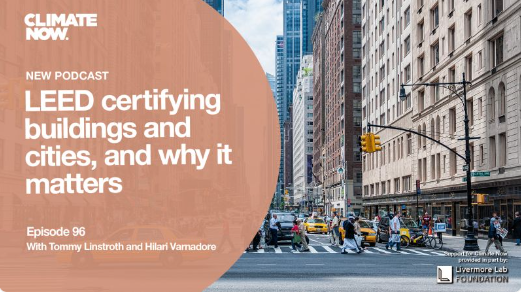 3. Climate Now
Episode 1.96 – LEED Certifying buildings and cities, and why it matters
Recorded on May 1, 2023
The built environment represents one of society's largest environmental impacts – contributing nearly one fifth of global GHG emissions, not to mention impacts on natural resources like air and water quality, local ecosystems, and quality of life for residents. Increasingly, policies and public opinion are concentrating on reducing those impacts – creating incentives for new construction and urban development to become more sustainable – to become more "green." But how do you define whether a building (or a city) is green? Tommy Linstroth is the founder and CEO of Green Badger, a company that provides sustainability accounting services for new construction projects, and Hilari Varnadore is the Vice President for Cities at the U.S. Green Building Council. The two joined Climate Now to explain the globally leading metric for quantifying sustainability of the built environment: Leadership in Energy and Environmental Design (LEED) certification. Tune in to hear how buildings, stadiums and cities can become LEED certified – what the process entails, what the criteria are, and why every new construction project and city planner should want to be certified as "green" through a process like LEED.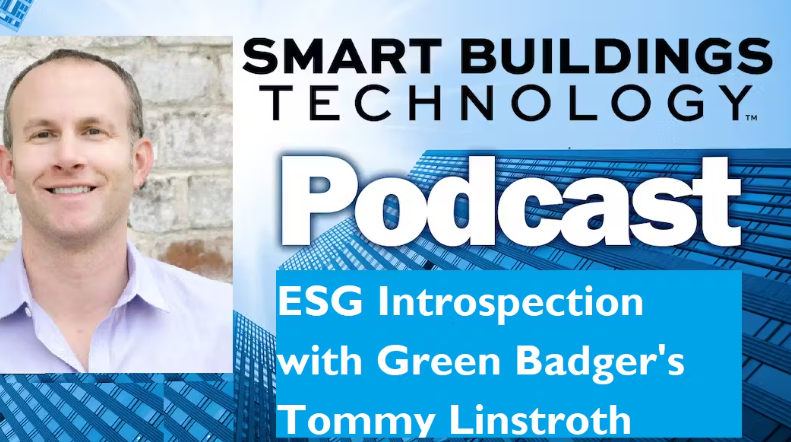 4. Smart Buildings Technology
Episode – ESG Introspection with Green Badger's Tommy Linstroth
Recorded on May 11, 2023
For this episode of the Smart Buildings Technology Podcast, we welcome back Green Badger's Tommy Linstroth. For SBT's second sit down with Tommy, we wanted to pinpoint his perspective on a specific set of questions related to matters of ESG, i.e. Environmental, Social and Governance, compliance. Our questions included the following. For contractors and for property owners/managers, what does ESG really mean? How can gathering stats and data on ESG be used to inform change for different types of organizations? What are the most important ESG metrics, and how can they help propel positive outcomes? What is the value of tracking ESG metrics, in terms of asking probing questions that can lead companies to new processes, automations, use-cases, and efficiencies? And finally, what are your predictions for ESG developments this year?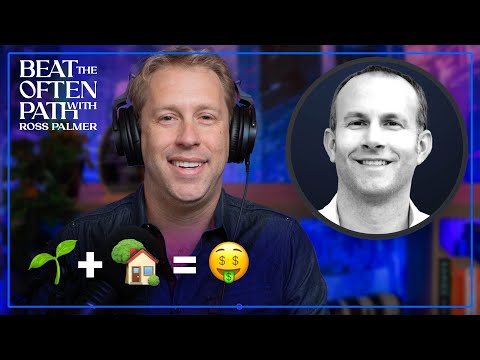 5. Beat the Often Path with Ross Palmer
Episode 159 – Tommy Linstroth: Building a $ Multi-Million Co in Eco-Construction
Recorded on May 13, 2023
Why should every building be green? Buildings, both commercial and residential, account for about 40% of annual CO2 emissions. It's an enormously wasteful industry ripe for innovation. But how do we bring about the new era of eco buildings? My guest today is Tommy Linstroth, the CEO of Green Badger, an SaaS platform for automating sustainability. They make it much much easier for construction professionals to build sustainably. It's a clever approach to an important sector we don't often think about, oh, and these buildings can dramatically lower your monthly energy costs as well.