LEED documentation can be finicky. Some product manufacturers have great, easily accessible product information that is readily available on their website – with others it is like pulling teeth. For Materials Credits, this is critically important.
Take MRc4 – Recycled Content. When a product data sheet gets to a LEED reviewer, they are looking for two critical pieces of information – clearly identified Post-Consumer and Pre-Consumer recycled content specific to that particular product. Not a range, not an average, not across a spectrum of products – but specific information for that particular product.
Here's an example I see all too many times from manufacturers:
How's that look to you? This manufacturer produces steel products that contain somewhere between 25-35% recycled steel OR 65-100%. A nice range between 25% all the way to 100%. Furthermore, it can vary between 20-60% post consumer and 10-40% preconsumer. Though, they trust this provides you with the information you require.
Yikes!
So…let's say this steel cost $100,000. The amount that applies to LEED could be as low as $25,000 or up to $80,000 of compliant product. That's a big gap!
Compare that to the submittals from Nucor, and you'll see quite a difference.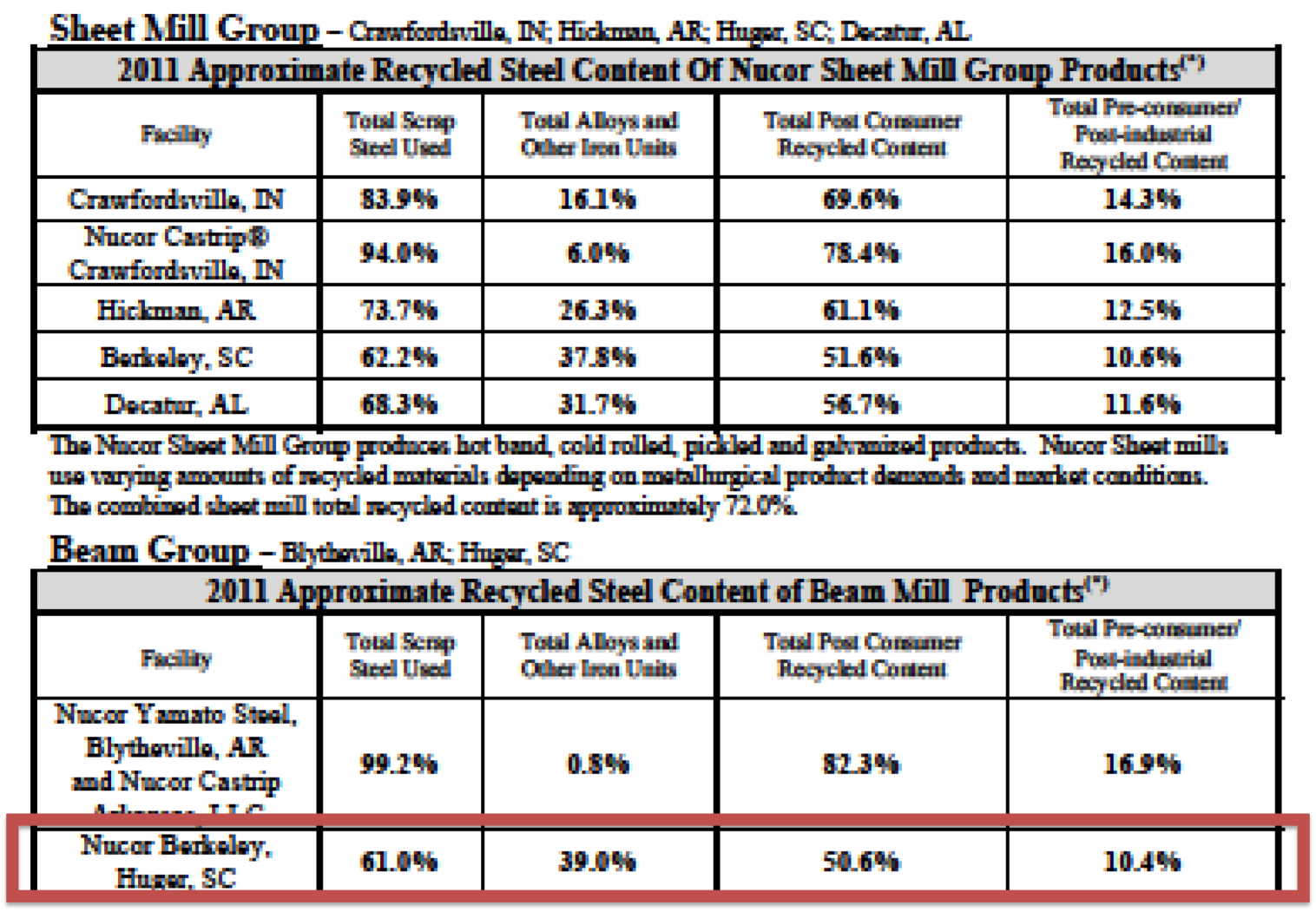 Notice how it is nicely laid out – this product comes from this plant with these exact pre and post-recycled contents. This is an example of LEED documentation that will fly through the review process.
Summary
So – make sure your subcontractors and suppliers are providing LEED submittals WITH their first submittal AND make sure it very clearly shows you the specific product, the pre-consumer content, AND the post-consumer content, and you'll be well on your way to successfully documenting your MRc4 credits.
---
Learn more about the software solution that has been proven to streamline and automate LEED documentation on projects across the country:
Green Badger is a comprehensive solution for equipping project teams of all levels of experience with the tools they need to document LEED as efficiently as possible. Green Badger pairs cloud based technology with project specific training, LEED tips and tricks, and ongoing project team support. The cross-platform, cloud-based solution connects your team so that everyone has access to real time updates, can document from the field, and automate repetitive and time consuming tasks.