I might not be the most efficient person out there. It takes me too long to count my change. Making minute rice takes me 2 minutes. I once paid six dollars for my five dollar footlong. And when I need to see how my LEED project is progressing, here's how it normally goes (on a Mac anyways):
OK – I've got to check 12 credits for construction, every 2 weeks.
First, double click projects folder (2). Then click LEED (2), then MR (2) then c2 (2), then Reports (2), then most recent update (2). Whew -10 clicks to search through a spreadsheet to know I'm at 48% recycling – that was easy!
Wait – now I better check the material credits. Back arrow (1), back arrow (1), MRc4 (2) most recent calculator (2), only another 6 clicks and I can see where I'm at!
I wonder if all the submittals the PM loaded are right…ok, off to the MR4, MR5, MR5, and MR7 file folders, then backup docs, then each pdf… you get the point.
For the love of goodness and file folders, there isn't an easier way?
I could go to LEED Online, and 30 minutes later when I get into my first credit, I could see the credit template and get an update – but wait, how recent is this? Who updated it last? Seriously, how long will it take me to get through the backup documents to make sure everything is in proper fashion? Better put on another pot of coffee.
If any of you have experienced this, you'll appreciate why we launched Green Badger. Because the process I just described sucks – it sucks bad. It is a waste of time, which means a waste of money, which means less green stuff gets put into buildings.
Let's ballpark it.
Pick a number for an architect or consultant. 100/hour? 150? 200? Let's be conservative – 100/hour. Let's pretend you're doing this on LEED Online. That is 3 hours/month, or 300/month or 3600/year. That's 1 KW of solar per building per year… that's what your "green premium" is paying for.
If you've got a better way to manage this process, my hat is off to you.
I think with Green Badger we've got a pretty dang good way, where you can see everything for your construction credits in less than 30 seconds, rather than 30 minutes.
Let's put our money into solar panels instead of pounding our heads against a computer watching spinning dials.
But hey, that's just me.
---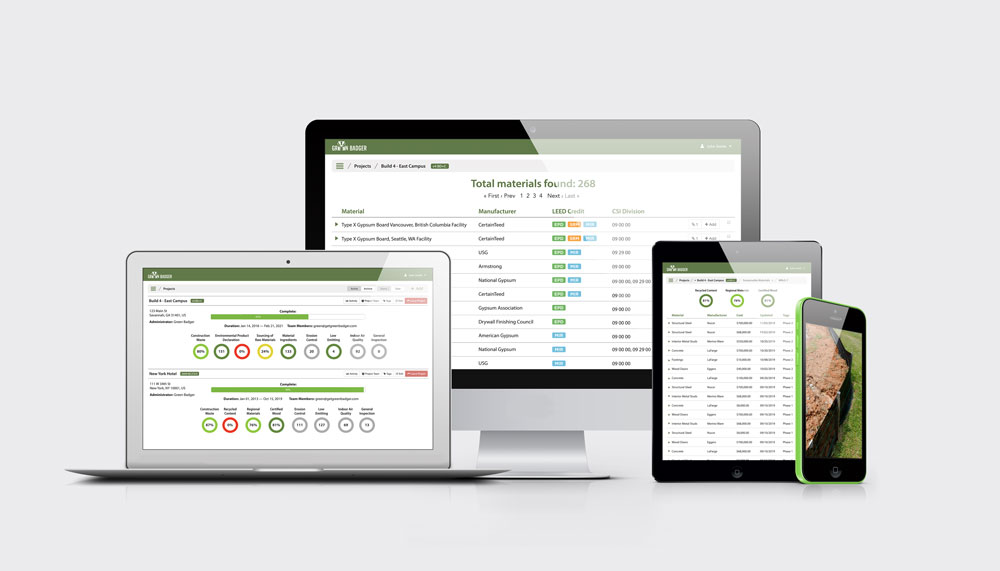 Learn more about the software solution that has been proven to streamline and automate LEED documentation on projects across the country:
Green Badger is a comprehensive solution for equipping project teams of all levels of experience with the tools they need to document LEED as efficiently as possible. Green Badger pairs cloud based technology with project specific training, LEED tips and tricks, and ongoing project team support. The cross-platform, cloud-based solution connects your team so that everyone has access to real time updates, can document from the field, and automate repetitive and time consuming tasks.